I was first licensed in 1980 as DB5XH (VHF/UHF only), since February 1981 as DL3HAH (full HF license).
My present DARC DOK is G16, Jülich.
I am member of HSC #1195, VHSC #157 and RRDXA.
Look here for more details on my recent activities.
Some callsigns I used in the last 36 yrs:
4U1ITU, 4U2ITU - ITU Geneva
4U1VIC - IAEA Vienna
C30CSA, C30LDM- Andorra
KA9TPM - Skokie, IL
NS9O - Brooklyn, NY
PJ2/DL3HAH, PJ9A - Curacao
CT3M, CT9L, CQ3L - Madeira
ED8A - Canary Islands
LX7I - Luxemburg
F/DL3HAH - Kerjouanno, Le-Tour-Du-Parc, Saint-Basile
SM6/DL3HAH - Svenljunga
TK4A, TK/DL3HAH - Corse
TP2CE - Council of Europe
MM/DL3HAH - Melvaig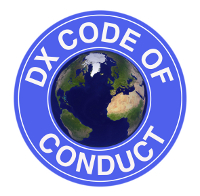 .
2008DK8NC