My name is Gul (aka Carlos), I was born in the Canary Islands in 1966.
I was bitten by the short wave radio "bug" at a very young age, always interested in CB and SWL. My first SW radio was a Zenith Trans-Oceanic Royal 7000, later on, I acquired a Grundig Satellit 3400, Sony 7600 and Sony 2001d. The collection of equipment to share my radio shack continued with a Yaesu FRG 9600 VHF/UHF receiver/scanner, an AOR 3000, Kenwood R600, Kenwood R2000, until I got a Kenwood R5000 which really pushed me to get my first novice license. I have always beens fond of listening for difficult-to-hear SW stations and foreign amateur stations.
My grandfather and my dad used to listen to distant radio stations (DX) all up and down the AM dial. In those days (in the 30s, 40s and 50s) they used Hallicrafters and Hammarlund receivers.
I have enjoyed playing with many transceivers throughout the years. My first HF Radio was a Kenwood TS-430s, and a TS830s (lovely radio) soon joined it. I have been very lucky to have had many brands and models in the shack from ham classics such as Drake and Collins to more modern Kenwood and Yaesu. I have been through a lot of equipment on my Ham life, I was blessed to test all models of Kenwood from the basic TS120V-TS130S up to the fantastic TS950SDX next to a Kenwood TL922.
Nostalgia. The Kenwood TL 922, these amps are real classics and some of the best ham gear available. Built like a battleship, solid performer. Sold my third TL922 to a local Ham. As I updated to Acom.
In true ham spirit, I have constantly been experimenting and looking for the perfect DX machine, always aiming for the best audio I could get. I eventually settled with a Yaesu FT1000D, I still have and use the full line.                                           
I was licensed in 1986 with my first callsign EB8BLN, in 1988 I pass the CW exam and got EC8ACK callsign, and in 1990 I passed General Extra equivalent and received the call EA8ASN. In 2010 I applied for my current callsign which is EA8ZT.
Below pictures of feeling the touch of the Icom 7851 at the Icom Stand in Iberradio, and some of my Radios.
As many other hams, I had a long 10 year hiatus where work and life got in the way of the hobby. My work in trading and finance has taken me around the world and away from radio back I am back and with a vengance. I really enjoy rag chewing, working casual DX and trying to catch up with on-air friends on their lives and radio experience.
I want to publicly thank my close Ham friends who kept pushing me to come back and not leave the hobby as they did know my passion from the earlier days, and also helped me set up my station. I would like to make a special mention to my mentor, PA3ACA, whose invaluable help with digital modes, have made ham radio a very enjoyable experience. He also has managed in helping setup DXLab Suites which is my logging software, Hans is a real "Guru" in software.
I enjoy contesting paticularly RTTY, and also enjoy chasing DX.
My current working conditions are a Yaesu FT1000D, Yaesu FT1000 Mark V Field with Roofing Filters and all Optional Filters, Yaesu FT2000 and Icom, an IC-7300.  For Amps I use Acom .I like to test many Radios and listen and compare RX quality.I am working on the antenna system which currently is based with a 6 Bands Hexbeam  and Double bazookas for 30M /40M /60M /80M Bands. This is at actual QTH more to come in the future I hope!
My Icom 7300 used in Rtty and Digital Modes.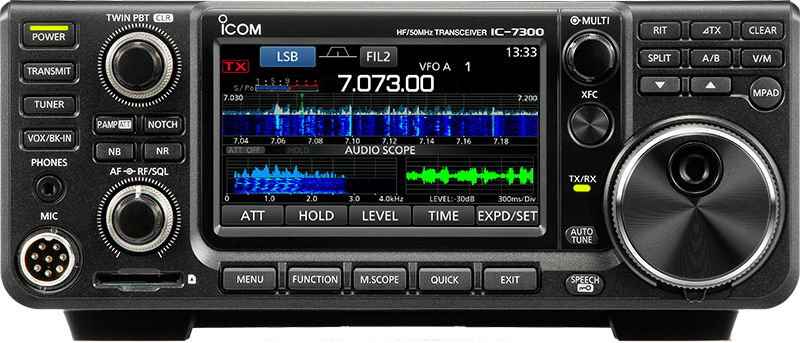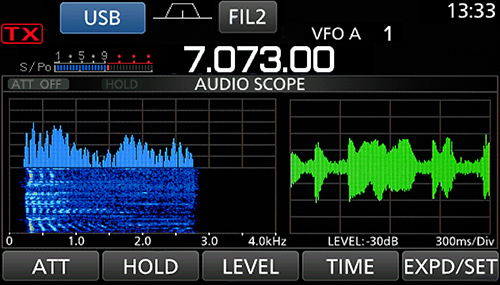 When I miss a bit of aluminum I go to my club station (URL Union de Radioaficionados de Las Palmas de Gran Canaria)...
Some pictures of Gran Canaria, my beautiful island (paradise on earth)
​LoTW - All logs are uploaded to LotW. My preferred method of QSL is Logbook of the World (LotW).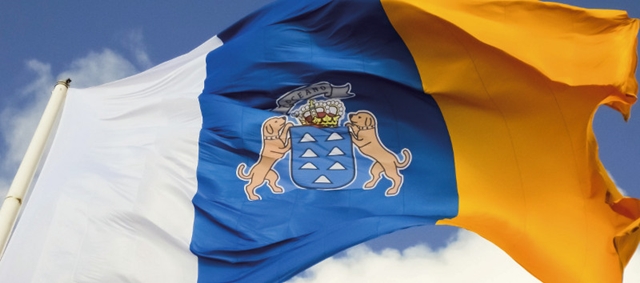 DX - I really prefer LOTW, or Bureau.
Direct is fine if you send a card with a self-addressed envelope (SAE) and return postage included (SASE + US $ 3)
I update LOTW often, the same goes for ClubLog. eQSL AG is also welcome.
I am a proud member of: 
URE - LYNX DX Group - EA Contest - ARRL -  Grupo los Tortugas CW operators ( In a very friendly way ) Fell Hell Club FH # 5185 - DMC # 07829 - 30m Digital Group # 7180 - SKCC  # 14123 - European PSK Club EPC # 24463 -  European Ros Club # 1800


I hope to hear you on the bands and thank you for taking time to read this. I'm on most bands, depending on the conditions, and I always look forward to having a nice QSO.
73 and I hope to add you to my log!
                                                                                                                                                                                 Kenwood TS590S very nice receiver.
Those guys at URE 

 decided that my mug and station were
good front page material.. here is the result! ​                                                          Should have never sold the KWM-2A!!  (Not actual picture)                Rockwell-Collins ARC QSL Card It is a very nice card that features
                                                                                                                                                                                                                                                                                     Arthur Collins on the front. More info on their website.                                                                                                                                                                                                                                                                                                               
These are my QSL Cards, some Diplomas and my good friends who I want to always thank Juan Laguna EA8LG and Oscar Girona EA8RA who helped me with my actual QTH antenna instalation and very experienced hams in Canary Islands.