F4AHP

France




Login is required for additional detail.

QSL: Bureau (via the buro, SWL are welcome) PSE no EQSL cards tnx

Ham Member Lookups: 3387
Bonjour, j'habite à Bousies (1700 Habitants) dans le Nord de la France (59), pres de l'Aisne et de la Belgique Bodicien de naissance. Village trés fleuri, vivant, et agréable à vivre.
Papa de 2 filles de 10 ans et 12 ans, je travaille actuellement chez Materne dans l'Aisne, entreprise fabriquant les célèbres  pom'potes, (gourdes a base de pommes reconnaissables par son bouchon, son personnage et son aspect pratique) également les compotes  et Confitures Confipotes etc ... N'hesitez pas a en consommer ceux sont des produits sains !
En ce qui concerne la radio je suis devenu radioamateur en 1996 à l'age de 16 ans, apres avoir eu ma fomation à 15 ans, le plus jeune du Nord a cette époque apres avoir passé l'examen au centre radiomaritime au Portel. (L'age minimum etait de 13 ans), j'ai appris un peu le morse CW j'ai encore quelques notions mais tres lointaines ! C'est alors que je suis devenu FA1AHP ! avec l'ami Laurent F4AHN et Louis F8AHO.
Merci a l'ex Radio Club F5KCV de Solesmes et plus particulierement à le regreté René F5AXG, mais aussi à F5NTS, F5INJ, F5SOB, pour la formation et l'aide qu'ils ont pu m'apporter.
J'ai commencé par la C.B en 1994 avec quelques 170 pays contactés et confirmés. (Les iles Cocos, Andaman y Nicobar, bref le tour du globe ...)
Depuis 2013 je pratique beaucoup de 7 Mhz voir 21 et 28 Mhz avec une tendance pour la chasse des Iles car je recherche les diplomes. A aujourd'hui j'en ai plus de 130 confirmées à travers la planète.
Quelques entités contactées =)  Ile de Tromelin, l'Iran, le Vietnam, l'Ouzbékistan, Market Reef, Egypte, Palestine, Congo, Vatican, Le siège des Nations Unies à Vienne, le Soudan, la Zambie, Papouasie, Sao tomé y Principé, Surinam,  j'ai déja contacté et confirmé les Sud Shetlands, groupe d'iles près de l'Antarctique, au Sud de L'Argentine et du Chili bref les pays qui peuvent vous passer dans la tête sont bien entendu déjà contactés!
J'ai utilisé le Packet Radio, la SSTV et le RTTY, par exemple j'ai contacté l'Angola en RTTY ! contacté et confirmé par carte QSL.
Meilleur competiteur 144 Mhz pour l'année 2006 et recompensé par l'Association des Radioamateurs du Nord (ARAN59). Je recois encore des cartes de nos jours à travers les différents concours VHF des années 2005/2006/2007.
EN 2015 et 2017, j'ai été actif pour la coupe du REF SSB (avec prés de 700 contacts à chaque fois) mais dame nature a fait que la propagation d'onde n'a pas été en ma faveur, malgré une évolution positive de mes antennes. Le million de points arrive mais pour 2018 ;-)
De nos jours je pratique toujours de l'écoute, sur toutes bandes confondues, et également en SSTV, morse, RTTY, c'est passionnant et on ne s'en lasse pas !!
La langue de Shakespeare de me fait pas peur, car j'etais etudiant anglophile pendant plusieurs années ce qui m'a permis de découvrir l'Angleterre et sa facon de vivre au plus profond de la campagne anglaise et au travers des grandes villes également, (85000 et 110000 habitants à l'age de 14 à 15 ans sur il faut se fondre et s'adapter a la vie anglaise, apprendre sa culture, son mode de vie, sa langue ...Basingstoke, Shelmsford, London, Winchester, Bournemouth, Southen on Sea, Hastings et Canterbury pour n'en citer que quelques unes ...
J'utilise un TS850SAT, FT290R2, ampli pour 24/28 Mhz remodifié,  Scanner , filaire, Antenne J, GPA050 Multibandes, une filaire de 2 * 7metres pour le 7Mhz et une 2*19 metres pour le 3.5 Mhz et une 9 elements pour la VHF. Mon plus beau contact pour moi est l'ex station orbitale MIR sur 144Mhz en 1999 ce jour là Jean Pierre Haigneré y etait pour sa mission Perseus (Agence Spatiale Europeenne), et également le contact avec le Roi d'Espagne Juan Carlos en 2014 indicativé EA1JC sur le 14Mhz.
Durant plus d'une dizaine d'années j'étais le QSL manager du NORD de l'URC, j'ai repassé le flambeau de ce bénévolat.
Je suis membre du Réseau des émetteurs Francais (REF), le radiomateur étant reconnu comme utilité publique en cas de catastrophe, de recherche de balise aéronautique ou coupure de liaison satellite et terrestre nous avons la possibilité d'etre contacté par la prefecture pour améliorer la situation.
  Pour toute confirmation de contact, la QSL via bureau est preferable. Au plaisir sur l'air, cordiales 73's, F4AHP Franck Pattou, BOUSIES 59222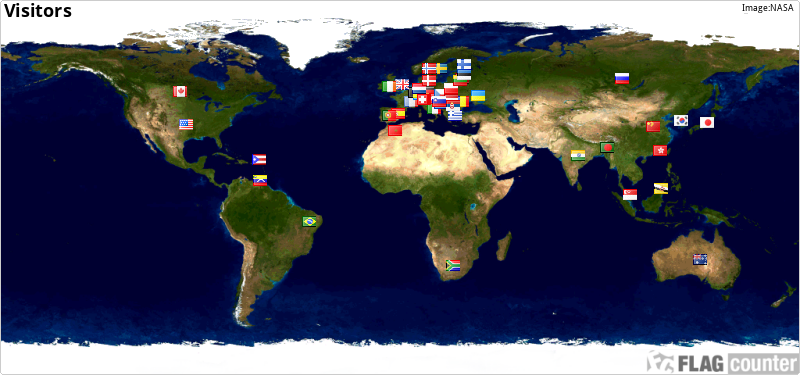 Hello, I live in Bousies ( 1700 Inhabitants) in the North of France ( 59 ), near Aisne and Belgium. Village flowery, alive, and pleasant to live.
Dad of 2 girls  10-year-old and 12 years, I work at present to MATERNE (MOM) and GOGOSQUEEZE for USA in Aisne, begun making the famous pom' buddies, (gourds has base of recognizable apples by its cork, his character and its aspect practises) also compotes and Jams Confipotes etc.... Do not hesitate has to consume those are healthy products!
As regards the radio I became a radio ham in 1996 in the age of 16 years, the youngest of the North has this time and  having taken the examination in the radiomaritime center in Portel. (The minimum age was of 13 years), I learnt a little the walrus CW I still have some notions.
I began with the C.B in 1994 with some 170 contacted and confirmed countries.
Since 2013 I practise many 7 Mhz to see 21 and 28 Mhz with a trend(tendency) for the DFCF DMF and WFF, I also hunt(chase away) Islands because I look for the graduates. I used Packet Radio, SSTV and RTTY




Better competitor 144 Mhz for year 2006 and rewarded by the Association of the Radio hams of the North ( ARAN59).
I use a TS850SAT, FT290R2, Scan, wired, Antenna(Office) J, GPA050 Multibands(Multistrips) and one 9 elements for the VHF. My most beautiful contact for me is the ex orbiting space station MIR on 144Mhz in 1999 this day there Jean Pierre Haigneré was for his mission Perseus ( European Space agency) there and also the contact with EA1JC in 2014 (King of Spain).
I am a member of the Network of the French broadcasting stations(issuers) ( REF), the radiomateur being recognized as public utility in case of disaster, of search(research) for aeronautical beacon(tag) or cut of satellite and ground link we have the possibility of being contacted by the prefecture to improve the situation.
For any confirmation of contact, the QSL via buro is preferable. In the pleasure on the air, cordial of 73, F4AHP Franck
My second hobbies is amator of metal detectoring in the ground with a ACE 150 Garrett and pro pointer garrett and a shovel fiber glass manufacturing in England, it's crazy what the earth can contain.
                 
7951155 Last modified: 2017-03-07 16:11:12, 11702 bytes
Login Required

Login is required for additional detail.
You must be logged in to file a report on this page
Public Logbook data is temporarily not available for this user