I was born October 1956 and first licensed in 1980.I am active on 144 Mhz and the HF bands , for HF I have recently installed a Fritzel FB-34 beam for 40/20/15/10 mtrs and I now am working more on these bands !!! The equipment here consists of a Yaesu FT920 with the FB-34 yagi and a Levy wire antenna 2 times20 mtrs in length for the lower bands, for VHF and UHF/SHF I also have a Yaesu FT736R. I always QSL 100% when request.
I complete the station in July 2014 with a Kenwood TS2000X ,  1 ACOM 1000 .
New antenna system from 4 -06-2011
The new  arrangement in shack on 3 of January 2015.
The new QSL (recto)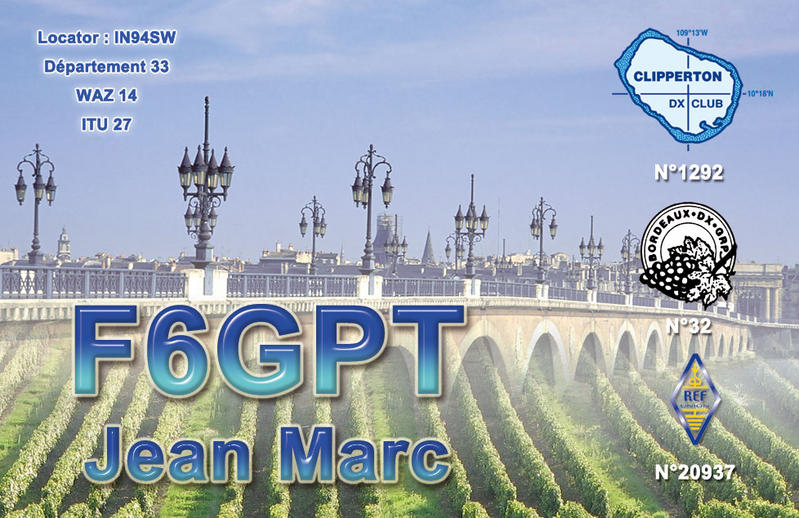 The family ( me, my daughter,my wife,my son)
Rare , snow around the QRA
Summer 2014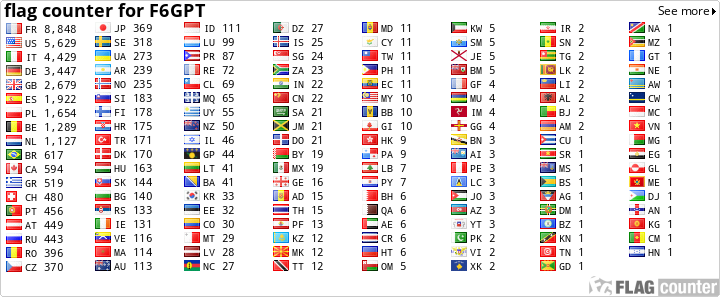 My new friends after 3 weeks in Polynesia in April 2016.
William F05JV et Gérard F05SK.
Michel FO5QB et Michel FO5QB-Denis FO5MD-Philippe FO4BM