Hi,thanks for looking me up on QRZ.COM,been shortwave listener most of my life and decided to sit the City and Guilds RAE in 1995 and been active ever since.
Moved to Norfolk from Berkshire in 2013 and enjoying life on the fens and meeting lots of new friends in the hobby.
Digital modes used now are mainly PSK and RTTY using the built in interface on the Icom IC-7600 and Dstar using the Icom ic-7100 with the babystar acting as hotspot.
Also just getting into DMR and Fusion using the Retevis RT2 and Yaesu FTM 400XDE coupled with Yaesu HRI 200 for WIRES~X seems to be a very good mode
Hand Held DMR Radio,Talk to the world on DMR using only 5 watts,recently updated the firmware to MD380TOOLS and now run the Brandmeister and Pheonix with the SharRF Openspot
Brilliant System
Welcome to my node in the Wisbech 
Norfolk area~ Freq 431.0875,feel free to connect
Wires-X HRI-200 which is located at My QTH using the Fusion Radio for WorldWide QSO's with 5watts
PLEASE FEEL FREE TO CONNECT TO MY NODE 18772 OR ROOM 28772 FOR QSO
NODE DTMF ID~18772
ROOM~28772
Wires-X HRI-200 NODE~ Setup Yaesu FTM-100DE for node and Yaesu FTM~400XDE C4FM OR YAESU FT2-DE Handy for PTT
YAESU FTM-100DE - MY WIRES-X GATEWAY RADIO'S WITH WIRES X SOFTWARE RUNNING
 Addition to the shack Yaesu FTM 400xde Fusion Digital radio and WIRES-X HRI 200
All digital modes now covered
How to connect the Yaesu FT-991 to the Wires X Nodes
Latest Radio to the shack Yaesu FT991......HF 6 Meters,UHF,VHF and Fusion C4FM
New addition to the shack the ICOM-7600's BABY BROTHER ICOM-7300 SDR RADIO
LATEST RADIO IN SHACK ICOM IC~7600 HF 6 METERS AND ICOM IC~7100, HF, VHF, UHF, DSTAR, 4 METERS AND 6 METERS
Acom Linear Amplifier 1010 Helps with the pileups when conditions are bad
No QRP in this shack
      SHACK UP~DATE       
Have spent few days renovating my garage to a shack as you can see in the photo.
          Radio~Update             
Latest radio installed......Yaesu FT991 
  HF~6 Meters,VHF,UHF And Fusion C4FM
The Heil Microphones seem to work best for me on the Icom Radios,I use the Heil Elite Pro7 Headset~Heil Pro~40 and the Heil~iCM
Also use the Icom SM~20 for UHF and VHF
I also belong to the Real HF Mobile group  http://groups.yahoo.com/group/realhfmobile/  run by Dave G4AKC its a group that operate all over the world pedestrian mobile as near the sea as possible using the sea as gods linear amplifier as some say
My Mobile setup below Icom IC-7000 with monitor plus Icom IC-2820 Dstar 2mtr and 70cm also my pedestrian mobile trolly that I take down to the beach for serious dx using the Alinco DX70 with full 1\4 wave wire antenna on squid pole attached to the trolley for 20/17 mtr
               Mobile\Pedestrian Mobile\Bycycle
G4AKC/PM  VK2BSY/PM  G7UFI/PM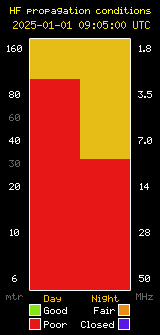 Hustler 6BTV
Vertical,Sandpiper Ringo 4 mtr,
Sirio 827 Vertical 20~10mtr
6 mtr squarial home brew,
Cushcraft 2 mtr 8 Element Dual polarised Beam
2 mtr/70cm Diamond X-510N Vertical.
4el 4mtr vertical OWL Yagi Rear Mount made by Innovantennas
Wolf River 20 mtr~80 mtr wire Antenna
Wolf River Silver Bullet 1000
10 meter Pro whip 160mtr to 6mtr
5el 6mtr Beam by Innovantenna
5el Horizontal 4mtr Beam
RACK'S Beringer~ Ultragain Pro~MIC2200 Behringer ~DBX 266xl Behringer~DSP2024p Behringer~Eurorack MX 1604A Mixer
My other hobby is wildlife photography which also takes up a lot of my spare time,I use the cannon 5D M11  with the Sigma 300mm~800mm Lens
and gives superb results  
Regards                                 
Barrie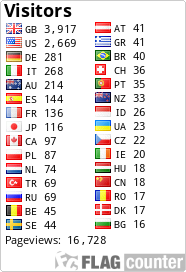 MY BEAUTIFULL AFRICAN GREY PARROT
Large Visitor Globe