Hi, yes you got the call sign correct
HB2T is the contest call of HB9EE, please understand we do ONLY LoTW
If you are a SWL station send QSL direct to HB9ELV
I will not answer any other QSL cards for HB2T, I'm very sorry about that but you will understand if you send out 16'000 QSL's / 40kg per year (in 2012). I guess I have to do around 20'000+ QSL's for 2013.
So join LoTW and make my live easier!!!
Large Visitor Globe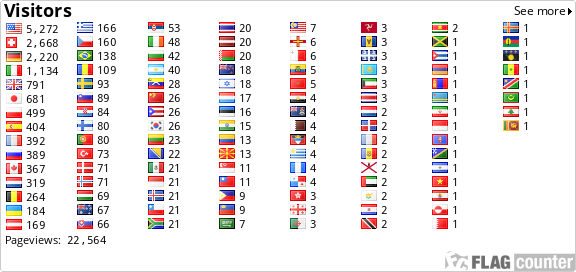 6133521 Last modified: 2015-07-16 00:18:02, 2350 bytes
Login Required

Login is required for additional detail.
You must be logged in to file a report on this page
Public Logbook data is temporarily not available for this user
World Continents Award

#10773


Granted: 2015-10-14 21:25:06 (HB2T)



Endorsements:

10 Meters Digital

15 Meters Digital

20 Meters Digital

10 Meters Mixed

15 Meters Mixed

20 Meters Mixed

40 Meters Mixed

10 Meters Phone

15 Meters Phone

20 Meters Phone

40 Meters Phone

15 Meters CW

20 Meters CW

40 Meters CW

United States Award

#1506


Granted: 2015-10-14 21:25:05 (HB2T)



Endorsements:

15 Meters Mixed

20 Meters Mixed

15 Meters Phone

20 Meters Phone

Mixed Phone

Grid Squared Award

#9417


Granted: 2015-10-14 21:25:02 (HB2T)



Endorsements:

5 Band CW

10 Meters CW




15 Meters CW




160 Meters CW




20 Meters CW




40 Meters CW




80 Meters CW



5 Band Mixed

10 Meters Mixed




15 Meters Mixed




160 Meters Mixed




20 Meters Mixed




40 Meters Mixed




80 Meters Mixed



5 Band Phone

10 Meters Phone




15 Meters Phone




160 Meters Phone




20 Meters Phone




40 Meters Phone




80 Meters Phone




15 Meters Digital

20 Meters Digital

80 Meters Digital

DX World Award

#2688


Granted: 2015-10-14 21:20:02 (HB2T)



Endorsements:

10 Meters Mixed

15 Meters Mixed

20 Meters Mixed

40 Meters Mixed

5 Band Phone

10 Meters Phone




15 Meters Phone




20 Meters Phone




40 Meters Phone




Mixed Phone