Sono di Roma (Ho 51 anni e abito a circa 1,5 km dalla Città del Vaticano), appassionato di trasmissioni radio dal 1984. Mi piacciono molto i DX ma anche collegare le altre stazioni italiane. Dalla mia stazione radio  trasmetto con un  ICOM IC 7300 (microfono SM 30)  e un KENWOOD TS 2000,  100 watt (circa 300W con un piccolo ampli  RM BLA 350) , le antenne :
Dipolo autocostruito V inverted  80/40  metri  (27 metri di lunghezza circa)
Dipolo rotativo multibanda  6/10/15/17/20 con 2 bobine per ogni banda  (molto compatto... solo 5 metri lunghezza totale e 4 kg di peso, ottimo per chi ha poco spazio sul tetto, rotori leggeri e pali di medio/piccola portata..) lo chiamo affettuosamente il "pollo" o il "girarrosto"

Verticale 50Mhz/144/430 + Yagi 5 elementi 144 mhz
 
Vecchia antenna Cushcraft MA5B  (caduta Gen 2017 causa forte vento)
Sono anche interessato alle moto d'epoca ( Club di auto-moto storiche), alla musica (HIFI e strumenti) 73 a tutti ! A presto in frequenza!
Occasionalmente trasmetto come IU0APV/P , le eventuali qsl o eqsl mandatele sempre all'indirizzo principale col nominativo IU0APV . Grazie.
PER LE QSL :  EQSL, LOTW, VIA DIRETTA POSTALE
SWL  BENVENUTI
 I trasmit occasionally as IU0APV/P.  QSL and EQSL please send to normal call IU0APV . Many thanks to all.
I am from Roma  (I'm 51 years old, my QTH is 1,5 km from Vatican City), I love radio trasmissions since 1984. My station..... I transmit with an ICOM IC 7300 (mic SM 30) and a KENWOOD TS 2000  , 100 watts power (about 300 W  with a small Italian linear amp. RM BLA 350), my antennas are a dipole homemade inverted V  80/40  meters , a rotary dipole from  UK 6/10/15/17/20 m (called the Cicken Antenna

  )  + vertical antenna 50Mhz/144/430 + 5 elem Yagi 144 mhz.
Old antenna Cushcraft MA5B ( it fell down  because of the strong wind in January 2017)
I like also vintage motorcycles and cars ( HistoricCars and Motorcycles Club ), music (HIFI and to play guitar) 73 to all! 
Thanks to all OM in  the World,  I feel like part of a big family!!.
QSL INFO :
EQSL , BY E-MAIL , BY MAIL  (DO NOT SEND MONEY, NOT NEEDED

 )
SWL WELCOME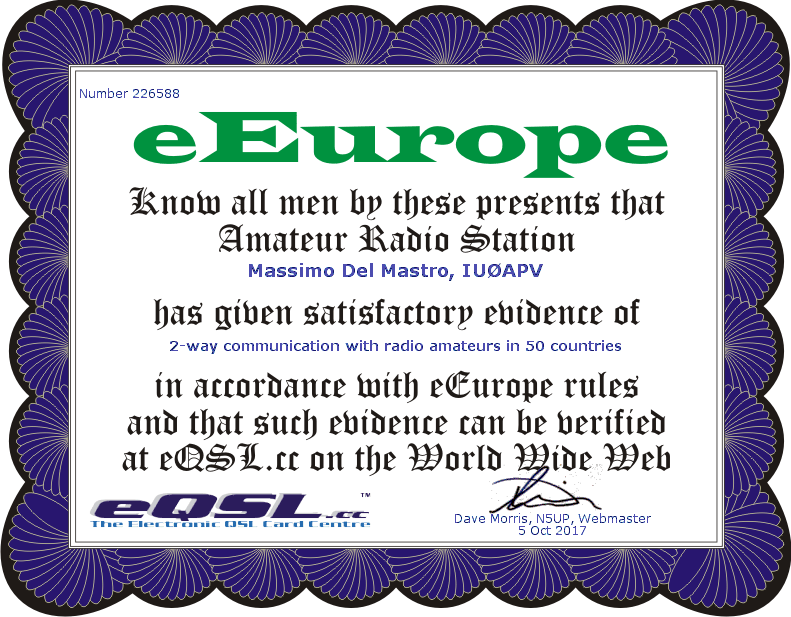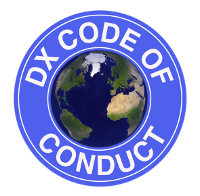 Large Visitor Globe