Hallo this is Giorgio
Welcome to my life, made of Fruit, Vegatables, Radios and Bikes and.. Waves
Please don't send me and don't ask me to send Paper QSL: Trees were created for giving food, and are part of the natural cycle of life, NOT FOR PAPER. 
I
I'm a Farmer, and these are some of my jewels:
This is "Durum wheat" (tricticum durum), special for PASTA
"Kaiser" and  .....................     "Abate" pears                
"Fuji" and  .........................  "Pink Lady" (tm) apples
and... some new apple trees, while are being planted, in a very cold morning
some cuts for better growing..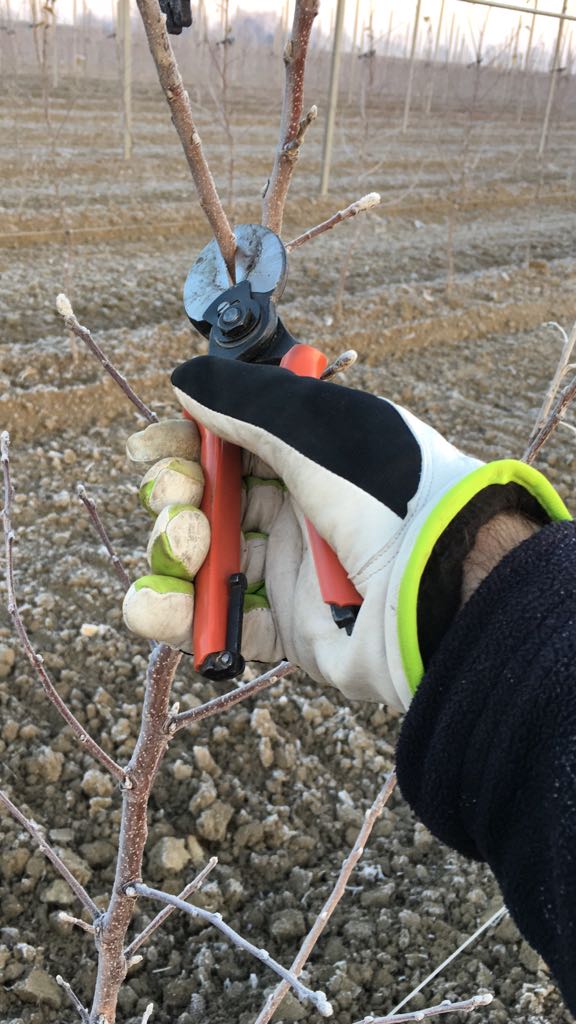 and a lot of care..
This is my house, with a 9m ProSisTel tower, a great MosleyTA54XL and a 40m rotary (by ProSisTel too), with some wire on the back for lower bands.
and...
a smart homemade video of my roof, antenna and farm
..my first HF Mobile....Mobile (Now Dead), with Yaesu ft-897D
and this is the new one, now 4x4, a little beast:
TAKE A LOOK ON MY IU4BIP/M  http://www.qrz.com/db/iu4bip/m
My life doesn't make sense if i don't run or go cycling quite every day, and these are part of my mobile freedom!!!
I also like some noisy toys..
... some pics of my city (Ferrara - Emilia Romagna)
Castello Estense (Our Castle, in a vintage pic)
Il Duomo (the Cathedral)
Palazzo dei Diamanti
...and more...
...so, wake up early on the morning, stop smoking, eat better, and start running!
My best 73s, Giorgio
REMEMBER TO EAT AN APPLE A DAY