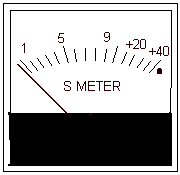 I stumbled upon Amateur Radio through a prepping video on YouTube in February 2015. After doing much research and talking to a local ham (KT4ROD) I took interest in the hobby. On March 6, 2015 I was issued my Technician License then upgraded to General on January 27, 2016. Thanks to NO9S, W4GAD, NO4DB and the AMATEUR RADIO REPEATER GEEZERS UNITED SOCIETY http://www.arrg.us/ in Kissimmee Florida I've been evolving as a HAM. You can find me operating on some of my favorite digital modes JT65, PSK31, D-STAR (Reflector XLX102).
When I'm on foot I have my Icom ID-51a.
ID-5100 with a Diamond 770 when I'm mobile.
In the shack a IC-7100 with a 2m/70cm Diamond x300 for chatting locally and a 10/20 meter home brew dipole when working HF.
Check us out on Facebook: https://www.facebook.com/ARRG.US 
​
   SMIRK # 7006​  
  SOUTH CARS # 11575
HAM RADIO IS A CONTACT SPORT!!! TALK TO YOU SOON....

​
​