Hi:
I became a Ham in 1963 when I was 16 years old as KN3ZOT in Drexel Hill, PA (near Phila.) and then my General in 1964 as K3ZOT. I got interested in Ham Radio from a High School Electrical Shop elective given by a Ham teacher. Part of the course was studying Ham Radio and learn your Morse code to pass the Novice exam.
Here is my 1969 station when I was 22. The shack included a rare Mosley CM-1 receiver, a Lafayette HA-460 6M, and a Hammarlund HX-50 10-80M with 130 watts PEP. I worked the world with this and an inverted "V" 40M dipole.
I passed my Amateur Extra in March, 2010 after over 40 years of off and on starts. Getting back on the air (3/2010) after over 18 years of complete inactively and 30 years of very little activity. Currently running the Kenwood TS-590SG main station for HF. The 590 is running 100 watts into a G5RV (you can barely see it behind the beams in the below picture) at 40 feet running east to west for mainly 40M and 80M or my CC MA5B beam at 26' on the Glen Martin roof tower. On 6M, I am also using the TS-590SG and a converted Yaesu FL-2100B Amp (GI-7B final) running 450 watts into my CC 5 element beam at 32 feet on the same GM tower. For 2M I use a Kenwood TM-255A running 40 watts into a Ringo Ranger vertical. I plan on putting up a 2M 3 element beam and start exploring 2M SSB.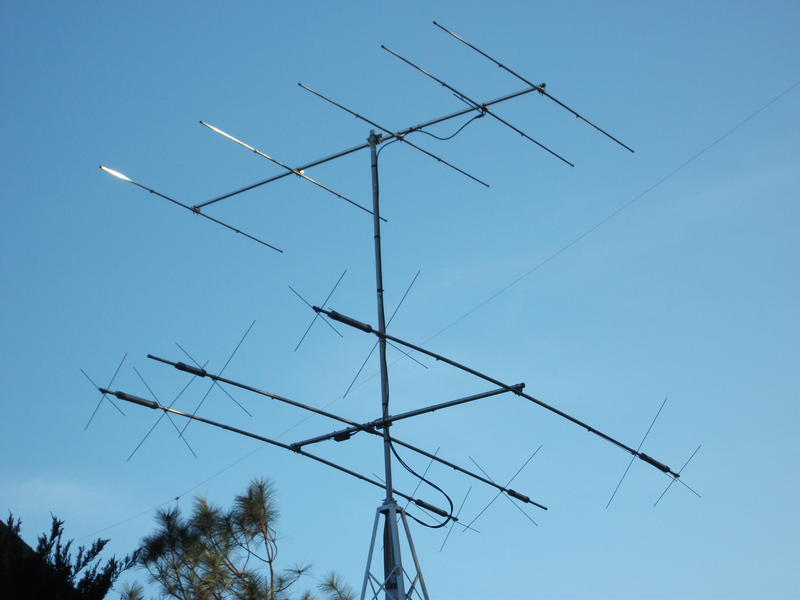 My XYL is Denise and we live 30 miles south of Atlanta in Henry County, GA. Graduated from Drexel University, Philadelphia in 1969/80 - BSIE/MBA. Former BSA Assistant Scout Master for 10 years. Both sons are Eagle Scouts, Bronze Palm level, 2nd level Order of the Arrow. Oldest son Matt is also a very rare Eagle Ranger. Matt is a Lt. Commander in the Navy - '06 USNA. He was a helo pilot in ASR (Antisubmarine and Rescue) flying SH-60Bs. After three deployments in 3 years he is now assigned to Naval Operations at the Penagon in W., DC. Youngest son Chris ('08 GA Tech) is a Captian Army Field Artillary officer previously deployed in Spin Boldak, Afghanistan.  He is now stationed at Fort Sill, OK for his Captain's Career Course.  Currently retired after 40+ years in Engineering, Consulting, Logistics and Distribution.
I have achieved my 2010 goal of confirming the WAC, WAS, DXCC, and the VUCC awards in less then one year. (I did have 49 states in 1970, but then after college I had other interests including work, got married, raised a family and now I started (4/2010) all over again.)
I have now received my 6M WAS Award - #1390. Also, confirmed 270 6M grids in the past three years. My rarest 6M grid is DL88. I am also working on my WAZ Award and have 3 more Zones to go. Recently, achieved my CQ WPX Award with a North American endosement.
I am on LoTW as well as eQSL and will be using both forums. Your paper QSL will be very much appreciated - Thank you.
I QSL 100% - no state side SASE needed.
Member of the ARRL, The ROWH, QCWA, ISSB #16516, The Atlanta Radio Club, and the Southeastern DX Club.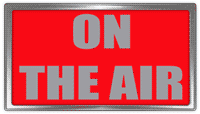 Glenn
K4ZOT: WAC, WAS, 6M WAS, DXCC (215 confirmed entities), VUCC (270 grids), WPX
(previous call K3ZOT)
2013 Station                                            Station 2017
Perhaps my proudest Amateur Radio achievement:  6M WAS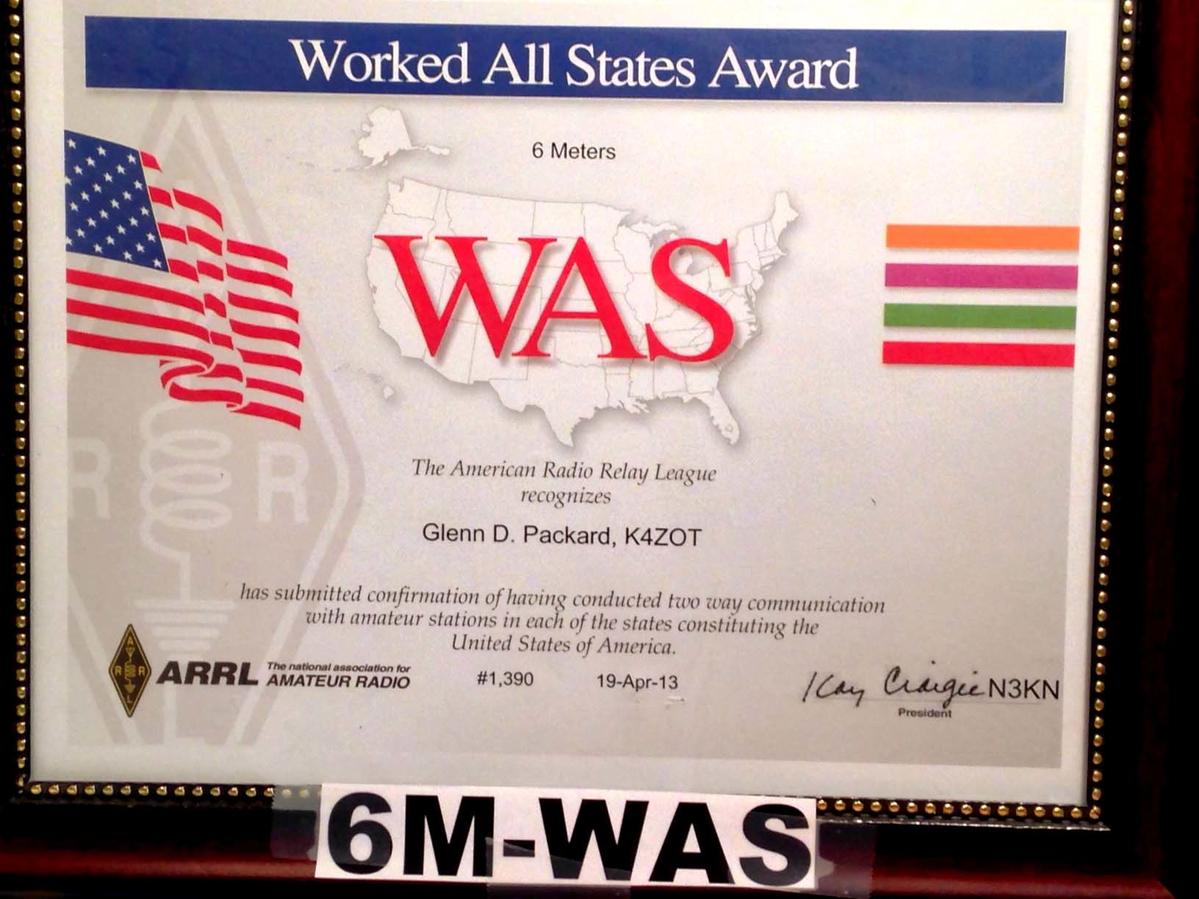 I had orginally used a LP-PAN 2 panadapter with my previous TS-870S radio for SDR.  But, I was not completely satisfied with the PAN 2 so I picked up a SDRPlay2.  My TS-870S was also not completely suitable for SDR in several ways being 17 years old.  I got a great deal on a nearly new TS-590SG and am very pleased with the results.  The radio is 100% controlled by the SDRuno software using my mouse - opens a new door to radio control and operation. This is an image below of the 20M band using the SDRuno software on my 18" PC monitor.

Large Visitor Globe
�