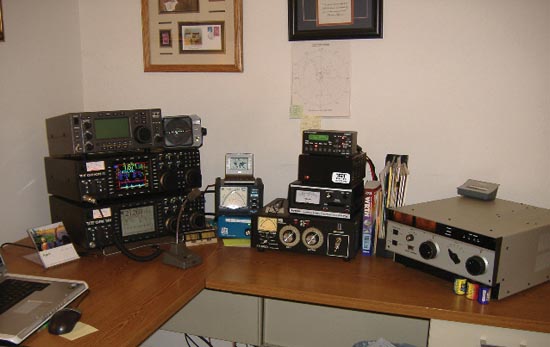 Please visit my website - I had my Novice ticket about 32 years ago and rediscovered the hobby in 2002. What a great hobby and a great group of people to be associated with. Station consists of TenTec ORION, TenTec Centurion Amplifier, Palstar AT1500CV, 3el SteppIR, 160M OCFD, 40M Double Bazooka, GAP Titan Vertical, and a G5RV.
I QSL 100%. If you send me one, I'll be sure to get one back to you.
---
K2F
4th of July -Original 13 Colonies Special Event- July 1, 2016 to July 6, 2017
I'll be operating as K2F again this year. Look forward to working you.
Other MD stations are John W3BJ, Jim  WX3B, Bruce WA3SWJ, Tom K3AJ, Doug AA3S,
Bill N3WD, Keon  KE3HAY
Between us we'll keep MD on the air. (SSB, CW, QRP, & Digital)
Try to work 1 or all 13 Colony Special Event stations
Please check out the 13 Colony website
Special Event Certificate via KU2US
You can send QSL with SASE direct to me for a K2F card only!
---
Below I have listed a couple of groups I really enjoy. Stop by and say hi:
17/21 Group
The 17/21 Group is a friendly ragchew group on every evening. Everyone is welcome, Come join us! You check in once, your a member. The group meets on 1.871 starting about 8:00pm Eastern. 
During the day you can catch me on the 72 Ragchew Group (7.272Mhz - 9am to Noon Eastern) , while making sales calls and deliveries. This is a great group. Stop by and say hi anytime.
Dayton 2017
Look for us again as K8D - Dayton Special Event Station
Please be sure to stop by my booth #6305 this year (KB3IFH QSL Cards). We will be at the KOA campground again this year from Thursday until Monday. Look for us on 147.390 Simplex while at the Hara Arena. 
script tags are not allowed.script tags are not allowed.