*** PLEASE NO NEED TO SEND ME PAPER QSL CARDS ***,
I don't have one to send you at this time. Just confirm the qso on qrz.com or LOTW Thank You ***
My 24 hour SSTV Webcam� http://valleymedia.org/sstv/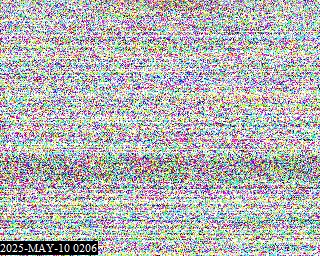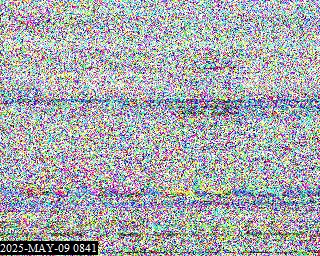 ( newest  photos picked up by my hf rig on 14.23U or 3.996L at night , hopefully in good taste , OM )

I run HF analog SSTV , my PC grabs the pics and push's em to the webpage.
Currently the webcam reports being on this band -----------------=> 

Why: I enjoy SSTV and each contact is it's own electronic QSL card ,
please do not voice contest on our SSTV calling frequencies
3.845/3.996L 7.171L 14.23U 21.34U 28.677u(replay)  and 28.68U


Summer of 2017 Update: Working lots of FT8 digtial mode 160m and up , 50.313 , 144.173 / 432.173 usb.
more then 100 qso in a very short time using this nice fast 15 second mode. I have added a 6m moxon and put the 4 ele.
2m+uhf beam up horizontally at 60+ ft on the town now fixed pointing NW.
Update 2017 , I added 7kw of Solar power to the home with much time spent adding RFI protection
The system is a SunnyBoy 7.0-US  with 26 SolarWorld SW300 300 watt panels. Typical output is 5kw to 6.5kw
and it has been producing 40 to 50 kilowatt hours a day so far, the power company meter has rolled back 1200kwh
 that is about a months worth of my homes use in only the 3 months it has been online! By the end of the year I
think the greedy power company (Modesto Irrigation District ) will have to send me a check !
I added about $200 worth of fair-rite choke cores to the system as it was installed by the great folks from
Mid-State Solar of Modesto California. I also had them install a 100 amp broadband noise filter on the output
of the AC inverter. I have not heard and RFI or had any problems with it when running 400+ watts RF on HF and
100w on 50mhz+. I am amazed how it just cranks out the power with out making a sound compared to a 5kw
honda generator etc... System price works out to about $3.45 a watt installed, much better then the $15 a watt
is was 20 years ageo.  DON'T WAIT GET YOURS BEFORE NET METERING 2.0 COMES TO YOUR AREA !
One other great thing  the  sunneyboy inverter supports a emergency power outlet you can use if the 
power company grid fails. So I have 1500 watts of power from the sun no mater what.
Photo's of the RFI suppression coming soon.
2016 update HF rig is a TS-590 and 
Now running a TS-2000x for all-mode work on 144/432/1296 mhz.
I have been enjoying MSK144 with it's fast 15 second data blast.
I am to cheap to buy a new antenna rotator and as such have a 4 way antenna switch with...
3 element horizontal vhf/uhf at 60ft pointing NW ( towards Mt Diablo,delta,N.Bay & Sonoma county)
4 ele. 2m horizontal pointing SE ( Fresno etc )
5 ele. 2m horizontal at 12ft and a Pixel Mag loop on a rotator at 15ft for RFI DF etc.
and a 50-1296mhz Radio Shack discone antenna up 50ft that is only really good at snagging ropes.
you can try this chat reflector if you would like to work California on 50+mhz.

I have also been trying the new sound card modes with my signalink USB.
FSQ-Call ( really neat ! ) FreeDV, JT65/9-HF ,  PSK ,
A little HF packet on 14.101.03 USB ( using AGW & BPQ software , not the kam )
I have the KAM set up as a 2 meter node "Salida" on 145.05 most of the time...
I like the step forward of Win-2k but have to refresh this skill often.
Hellscriber is fun when i can find someone on the air!
EasyPAL ( digital SSTV ) requires a faster computer then i have and more power.
FSQ comes close to what is needed is a blend of packets ability to relay ( digi / nodes ) and
JT-65/9 ability to work DX  and Win-links ability to move data and be easy to use ( email ) ,
gone are to the days of working 10 meter packet into Japan and then crossing over to VHF
and exploring the nodes or finding someone CQ'ing via a HF digi .
we need better software to keep things interesting or the kids
will continue to prefer to  ' thumb it ' on the 'smart' phones.

I have reconnected my old KAM TNC  for VHF ( 145.05 ) packet.
it has battery back up power.
FM Voice  my tm-742 tribander 6/2/440
 
I have no paper QSL card to send you , PLEASE QSL via the menu here on QRZ.com , thank you.

(Log book app )

My *NEW* HF set up is

Rig Kenwood TS-590/AT
ADG AT-1000Pro2 Auto tuner ( 2 antenna ports tuned and ready ! )
Ameritron ALS-600 Solid State no tune HF AMP.. 250watts on SSTV , 300+ on voice.
I/O SignaLink USB ,
Timewave: dsp-599zx ( overpriced )
& ANC-4 anti-noise phase box ( great to kill local noise )
My Shack , I'm lucky to have plenty of room , but it's a work in progress.


Antennas:40-10m Vbeam 
Currently using 450Ohm line up the ~60ft tower to a 116ft long V-Beam spread ~45 deg. ends up 30ft .
Vbeam info link
lightning and static drain module on top feeds to 4-1 BAL-UN
then coax type 9913F  9 Foot long patch inside to auto-tuner in shack.
this is mounted to a copper-clad ground rod and tied to my other rods that run around the outside of the home.

,
*NEW* 116 foot  Multi-Band V Beam


(V-beam wires marked in red ) and using the low loss 450 Ohm feedline to it  ~60 ft ,


far ends drop to 30 ft poles.
also you see my R-7 40-6 meter veritcal to the left . and a 10m loop.
The 20m dipole is used as one of 6 'noise' antennas i can select and mix out of phase into the ANC-4 to null out local QRN from TV's and switching power supplies in every home near by.... dam it ...
here is the overhead view of my city lot , showing how i crammed in a 160m dipole. It helps to have the taller tower to use up some wire in the drop down as the yard isn't big enough
The Yellow lines: My V-beam has been changed again to ~116 feet
and moved around again pointing stright east to use the longest wire legs that will fit, this helps get some on 40m band
The Purple line: I have added Fan dipoles into the 80m  for 40m(15m) , 20 and 10, this seemed to help , the wires sag on each other and it's feed with RG6 so still a lot of work to do on it. I will feed with 450 ohm line or 9913 someday.
Also installed the Pixel InLogis Pro-1B 1-meter Mag loop antenna for receive on the low bands ( helps on 80/160m EMI ).

The brown lines are the 20,30 or 40 ft supports topped with 20 foot fiberglass  poles used to knock down bad almonds ( $40 at hardware store). some poles are currently supported inside of hammered in 8ft metal fence posts or 16 foot by 2 inch pipes cemented into ground or  hose clamped up into a tree in one case.
I have 16ft metal pipes  installed like fence posts to support the fiberglass poles with , now wires up off the ground about 30 feet ( a half-wave length on 20meters ) and helping DX.  The higher my wires are the less you can see them from the street... that one across the front yard disappears in the skyline  now that it is above the roof lines from the street view...well at least i dont see it from my windows...lol.
frames
I just completed the 30ft style self supporting pole using low cost 16ft 'seconds pipe'
( as in used oil pipelines )
it's about 2in OD and 1.6 ID.

3.5 ft holes were dug about 20 inchs wide ,
6 inch sand and gravel filled the bottom for dranige then 8 x 50lb bags of quickrite fence post cement mix was tossed in with small amounts of water spray. Some rebar was used also.


The poles near the road will have ~2 ft of parking lot style cement to protecting them from cars/DUI etc... 
The poles sit in about 3ft deep
with  13 feet sticking up.

It is pretty solid, perhaps someone might
lean a ladder on it for service , it might be better if you poured cement into it perhaps...
I didnt want the extra weight of that,
and have a tall A frame lader to stand on making it easy to put the top 20ft on by myself.




The 2 sets of ropes have guide rings about half way up the pole to keep them from crossing up also helps to strighten the pole ( needs more rope guides, compare this to pole in back yard with more leaning )  

Cleats or backwards conduit clamps are placed abount 10 feet from the ground to wrap up the extra 100 feet of rope on..
( out of reach from kids on the ground )

I used my 2 sidded 8 ft 'A frame' lader to stand up high and then  hose clamped the 20ft fiberglass poles overlapping the top 3 ft of the ground pole. I stuffed some 1 inch broom handels inside the fiberglass poles to stiffen them some but still get a lot of bending when pulling the wire antennas and ropes tight... 
both poles have caps to help keep out any water or ice ( we get very little of both ). 

 

the 1/8 inch black ropes are rated at 86LB breaking  and should not pull the tower down if something bad happened to the end supports and looks pretty good , I found the ground-wire loop hose clamed to the top works as good as a pulley. 
next project will be to back guy them a little more near the base perhaps with 1 foot stand offs. 
I found I needed like 120 ft of rope for each run....
60ft just to go up and down the 30 ft pole right ?
then out accross the yard to reach the old wire end that pull away from you back towards the main tower when at ground level...in the last upgrade the wire was extended from 86ft to 116ft. both wires had to be placed together to solder more wire on and make the same length... My short cut was to put a paint brush on a long stick and mark the ropes near the support pole then drop the ropes and extend the wires out to this painted mark on the shorter of the two ropes.. one guy working one day with out climbing the tower again.... I have a 27 foot fiberglass telscoping pole I use to move the wires around up and over the other antennas and poles ( like the 10m loop ) , this is a must have tool for me.

I made a kickass excell spreadsheet showing the wire length needed for each band and this helps pick
the best length for your V-beam that will overlap on the most bands to help with tunning...( ask me for it )

At the new 116ft length the auto tuner works good on all bands 10-80m.
The pattern on 80meters is stright up due to my below 1/2wave height but it has a north/south twist to it that complaments my fan dipole that likes east/west better , so i still get two antennas to work with on 80m.
on 40meters I see a pretty good null to the back side and some times a 1 S unit gain over the fan dipole or vertical.
on 20 meters I see 2 to 4 S-units of gain over the other antennas , and more on higher bands ,
10m has not been open for me in what seems like years but should have a 10dbd going East.
 
Not shown in the photo are 5 small antennas used to pick up local power line static & EMI , switching power supply noise, TV's, computer networks, cable TV noise.... it feeds a 5 way antenna switch and into a Timewave ANC-4 , i can mix the noise signal into my radio OUT OF PHASE with signal from the main antenna and cancel out QRN sometimes..
the key things to have are antenna switches and lots of antennas , then you can experiment and see what works better.
it's amazing how often only one of my many antennas is able to receive the weak stations Also it's crazy how some station are so strong they come in on most of the antennas and sometimes even on unused ports. ( better grounding is needed )
 More of my antenna photos http://tower.net63.net/
one more time ,please E-QSL on QRZ.com or LOTW 
i don't have a paper QSL , so don't expect one in return if you send me one , i may have time for this if i retire but would rather keep building community radio stations with my free time and money.

 
I started working in Radio Broadcasting before I had a car  at Age 17 ( ~1983 )
Back when Broadcasting was fun and localy operated for the community.

1995
I worked 20 years in Radio and for 12 years as the Engineer for KOSO 93.1 Modesto California and
in January 2001 Clear Channel ( now called I-Shart radio ) bought all 8 stations in town and
began what is called the radio holocaust.
I was one of the first of about 60 local radio employees to get down sized.
Since then I have left full time commercial broadcasting.
I have volunteared building community radio stations and public access TV studios and served on the boards
as well as operating the LOCAL Low power FM station to give back to the public what the corporations have stolen.

 I have made much better money working in agricultural electronics.
Currently I run the Local Community station and help with other california not for profit stations.


2008
Prized QSL card from a O.O.

I am a active member of my small town (~ 20,000 )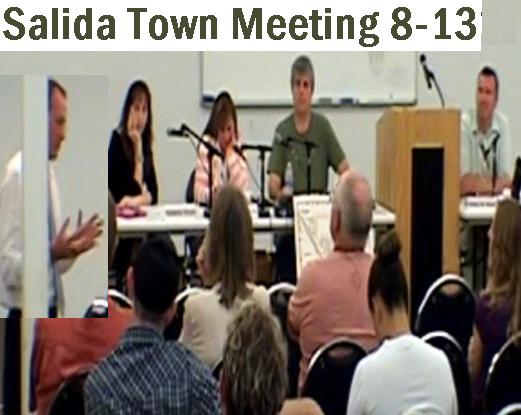 and have been on the town council for 15 years now
( the same year we flooded and found that the storm drain pumps were never installed by the developers )
I also Video the meetings and try to get them on local TV and internet , but the government has cut public access cable TV funding.

Democracy is not a spectator sport! 
We need bumper stickers that say " I have a Ham radio tower and I vote ".


thanks for looking.
�