My name is Robert Earl Jones and I live in Fort Barnwell, it is located between New Bern and Kinston.N.C. Dover is the location of our post office. I am 77 years old. I am married, wife name is Mattie. We have four children, two boys, and two girls. I am enrolled at Liberty University, Study of the Bible.
          February 04, 2018, we have been married for 56 years. I enjoy ham radio, and playing the guitar. I am retired, and enjoying myself with the different hobbies. I have now completed my DXCC for 20,  15 and 10 meters. I enjoy the contesting, and excited when the band is open for me here in North Carolina. If I have worked your station, I would like to say "Thank You" for the contact. I would like to exchange qsl through Qrz and Lotw.
          I am a Net Control for 10-10 International Net on Thursday @ 1800z. I am a 10-10 lifetime member and my 1010 number is 63201. I enjoy contesting on 10 meters. My equipment is Icom IC 761, a Ameritron AH 811 H amp. & my antennae is 5 elements tri-band beam by Hy-Gain. Backup equipment is FT 3000 D and Heathkit SB 220...runing Ham Radio Deluxe. I would like to exchange LOTW contacts with you once our contact is completed.
73's
Robt  KQ4PK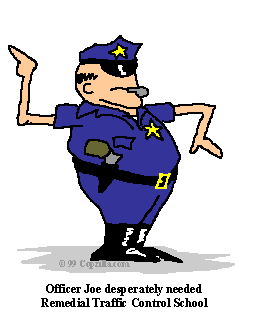 . I am a member of the ARRL and enjoy using LOTW. Working on DXCC for 12 and 17 meter, just started using 12 and 17 meters. Be nice if more people were using Log Book of the World, sure would save a lot of  money. I have DXCC on 10, 15 and 20 meters. Working on DXCC for 17 & 40 meters. 51 on 17 meters and 46 on 40 meters.
73's Robert
"It is not the class of license the Amateur holds but the class of the Amateur that holds the license."
I am a supporter of the DX Code of Conduct:
I will listen, and listen, and then listen again before calling.
I will only call if I can copy the DX station properly.
I will not trust the DX cluster and will be sure of the DX station's call sign before calling.
I will not interfere with the DX station nor anyone calling and will never tune up on the DX frequency or in the QSX slot.
I will wait for the DX station to end a contact before I call.
I will always send my full call sign.
I will call and then listen for a reasonable interval. I will not call continuously.
I will not transmit when the DX operator calls another call sign, not mine.
I will not transmit when the DX operator queries a call sign not like mine.
I will not transmit when the DX station requests geographic areas other than mine.
When the DX operator calls me, I will not repeat my call sign unless I think he has copied it incorrectly.
I will be thankful if and when I do make a contact.
I will respect my fellow hams and conduct myself so as to earn their respect.