HOLA ..¡¡  GRACIAS POR VISITAR QRZ.COM...
HELICOPTERO BELL 205..."MI MEJOR AMIGO"..  BELL 205 HELICOPTER...."MY BEST FRIEND "
Mi nombre es Daniel Oscar Turco "DOT",Naci en la ciudad de Avellaneda Bs.As.ARGENTINA.,En el año 1959.,Estudié y me recibi de Técnico Aeronáutico en la Escuela Nacional de Educacion Técnica E.N.E.T N°4 "TALLER REGIONAL QUILMES"de la Fuerza Aérea Argentina (F.A.A).Trabajé en el ÁREA MATERIAL QUILMES (ex Taller Regional Quilmes) Perteneciente a la F.A.A.,Me especialicé en el mantenimiento de Helicópteros,trabaje con Helicópteros tales como el BELL UH-1H.,SA 315 LAMA.,HUGHES 500.,HUGHES 500D.,BELL212.,CH-47 CHINOOK y otros todos pertenecientes a la F.A.A.
En los últimos tiempos trabajé en la DIRECCION NACIONAL DE EMERGENCIAS SOCIALES (DINES),perteneciente al MINISTERIO DE SALUD Y ACCION SOCIAL DE LA NACION.,en el área de EMERGENCIAS ,como mecánico de aeronaves.Los Helicópteros que utilizabamos ahi eran el BELL205 y MBB BO 105.,y los aviones eran el SA226 MERLIN METRO II y el IA50 GUARANI .En estos momentos estoy retirado de la actividad Aeronáutica.
Soy radioaficionado desde el año 2007,llegué a la máxima categoría y estoy practicando CW día a día y cada vez me convenzo más que es el modo más lindo que tiene la radio CW POR SIEMPRE ¡¡.En estos momentos mis QSO´s son 98% CW y un 2% FONE,mas adelante no sé...Hi...Hi...  
Helicoptero BELL 212 F.A.A                 Helicoptero CH47 CHINOOK F.A.A
PD:Mi particular AGRADECIMIENTO a mis Instructores y AMIGOS en la enseñanza y práctica del CW Eduardo Gómez LW3DG "ED"y Raul Peralta "LU1EZ".A ellos mi AGRADECIMIENTO....
Aqui les muestro algunas fotos de mis viejos Amigos.Muchas gracias por hacer QSO con migo.73 DOT
                                                            ------------------------------------
HELLO..¡¡THANKS FOR VISITING QRZ.COM
MY name is Daniel Oscar Turco "DOT",I was born in Avellaneda City, Bs As,ARGENTINA in 1959.I studied and got my degree "Technical Aeronautical" in the School Nacional de Educacion Tecnica E.N.E.T N°4 TALLER REGIONAL QUILMES of Argentinian Air Force (F.A.A). I worked in the ÁREA MATERIAL QUILMES(ex Taller Regional Quilmes) belonging to F.A.A. I Specialized in Helicopters mantainance.I worked with helicopters such us BELL UH-1H.,SA315 LAMA.,HUGHES 500.,HUGHES 500D.,BELL212.,CH47 CHINOOK among others.
During the last time I worked in DIRECCION NACIONAL DE EMERGENCIAS SOCIALES(DINES) belonging to the Ministry of Health and social action of the Nation,in the Social Emergencies area as Aircraft Mechanic.The Helicopters we used there were BELL205 y MBB BO 105.,and IA 50 GUARANI and SA226 MERLIN METRO II Planes.
Now Iám retered from the Aeronautic activity.
Iám hamradio from 2007 to nowadays.I got the highest category rank and Iám practising CW day after day.and Iám sure that this mode is the best....CW FOR EVER..¡¡nowadays my QSO´s are 98% CW and 2% FONE.afterwards I don´t know...Hi...Hi....
PD:I want to thank you to my Instructors and FRIENDS for the teaching of CW, EDUARDO GOMEZ  LW3DG "ED"and RAUL PERALTA LU1EZ.
Here I show you some pictures of my "oldest friends".Thanks for doing QSO with me.73 DOT.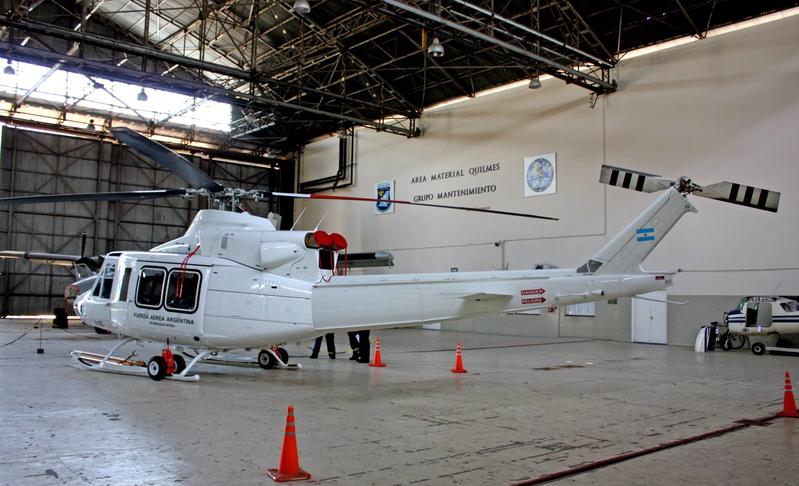 En mi trabajo "AREA MATERIAL QUILMES " Helicoptero BELL 412 F.A.A
HELICOPTERO BO 105 perteneciente a la DIRECCION NACIONAL DE EMERGENCIAS SOCIALES " DINES TRANSPORTE  SANITARIO"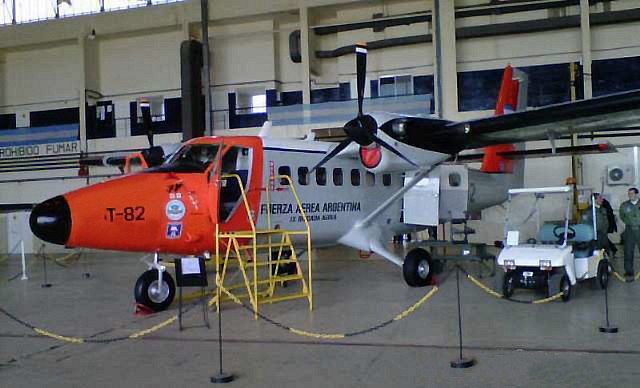 AVION TWIN OTTERS F.A.A UTILIZADO PARA LAS CAMPAÑAS ANTARTICAS.
AVION MERLIN METRO IV "DINES"TRANSPORTE SANITARIO
AVION IA50 GUARANI "EL ORGULLO NACIONAL " "DINES"TRANSPORTE SANITARIO
EN HONOR A TODAS AQUELLAS PERSONAS QUE EN ALGUN MOMENTO DE NUESTRAS VIDAS TRABAJAMOS PARA SALVAGUARDAR LA VIDA HUMANA ¡¡.73 DOT
IN MEMORY TO THOSE WHO HELP TO SAVE PEOPLE´S LIFE ¡¡. 73 DOT