---
Thanks for stopping by, Please sign my Webook..  

This site has alot of resources, best viewed in unsecure fashion, running java script etc... 
---
---
Little About N2MKT
Im 40 years wiser and Ive been licensed since 1991. I took one of the first no code licenses and got my 5 wpm a short time after,and since now have upgraded to Extra.Im active in all aspects of the radio art. I am a member of the ARRL,the Drumlins Amateur Radio Club, Wayne RACES.
I am the trustee for WA2AAZ and the Repeater chairman for DARC 146.685/ 444.750/146.745 Repeaters.  I enjoy working contests especially the jan/june VHF Contests.
I have a Masters in Business, a Bachelors in Technology Management and my AAAS in Electronincs. Im employed as a Project Manager. 
I have been working on many different EMComm courses and trainings. I am a VE and typically help out with licensing during hamfests. I am also intrested in hot rods as I own a 36 chevy truck and a 69 Olds Cutlass. 
Microwaves
I`m active on all bands and modes from 160m to 10GHZ and presently working on equipment for the GHZ range.
---
My current setup:( many updates Spring 2015)
160m-6m: Icom 7300 (nice RIG!!)  and  Yaesu FT-847 (for VHF and ALE) running into Ameritron ALS-1306 Solid State AMP 1200 watts  MFJ998 Tuner into hygain tribander and a 160-10m vertical, 7el Hygain beam on 6m
80-10m: Kenwood TS-120  as a back up rig 
2m: FT-847  Runnning into Home brew SS amp   200watts  into a 19el cushcraft boomer horizontal and a comet vertical, and 10 el cushcraft vertical beam 
220mhz   Elecraft transverter  25watts into 19el  M2 boomer ( working on ldmos 1kw amp)
432Mhz:  FT-847  running into Mirage amp 100watts  into 2-15el phased beams  
446mhz:  15el cushcraft vertical cross polarized
902Mhz:  DEM Transverter  10watts into 2- 19el  phased beams  -150watt motorola amp 
1296MHZ: Transverter into 20watt brick amp into diamond vertical and a 30 el loop beam 
2304 Mhz: Demi Xverter into 75watt Spectran amp- parabolic dish
3456 MHz: Xverter into 30watt Stealth amp- parabolic dish
5706 MHZ: Khune Xverter into Mini Circuit amp 1w   parabolic dish- working on better amp
10Ghz: KuhneTransverter /amp 3w  parbolic dish 
Packet Setup:  Using a set of vhf duplexers to feed both APRS on 144.390 and mailbox  N2MKT-1 on 144.950
---
Pictures of N2MKT Towers
---
This is the South Tower next to the house :
top is 2- dual banders   1 is 2m/440  12dbi   the other is 440/1296mhz, center is a lightning rod. 
middle is phased 432 horizontal,  phased 903mhz,  446vertical, and loop 1296 beam , 2m bean for packet and aprs w a duplexer
bottom is a 20m-15m-10m tribander
---
The New North Tower that I got from KC8BOL, Ohio ...
top is 2 meter 19el
middle is 220 10 el
bottom is 6m 7el
---
Mobile Rigs:
Icom-7000  with YT-100 ATU  into dualbander 2m/440 and a 20m Hamstick good for 40m-10m.
Icom-T90A  HT quad bander 
Icom-207H dualbander  into TPL amp 125 watts into vertical cushcraft beam 
Icom-31A   uhf  dstar 
Yaesu  Ft-1dr  Dual bander/aprs/ Fusion 
DMR HT 
---
N2MKT-R  443.250 PL 110.9  AllStar Repeater Node 41512 -Linked to Echolink-WX Alert System-AutoPatch 
                   Coverage map 
Amp: Henry amp  20w in 100 watts out 
Preamp: ARR 18db gain 
Duplexers : Phelps-Dodge BpBR with 1 db loss 
Antenna : Hustler g-440   6dbd with 7/8 hardline 
Interface: URI by DMK engineering 
WA2AAZ  146.745 PL 71.9  DARC/Allstar Repeater Node 41524 -Linked to Echolink-
WX Alert System-
   To connect to an ALLSTAR NODE  *3xxxx    TO DISCONNECT *1xxxx   Allstar nodes star with a 2 or 4 (ex.*341512)
    To connect to EchoLink Node    *33xxxxxx  (must be 6 digits)  To disconnect  *13xxxxxx    
 * 55 -To connect to Newsline     To disconnect *56
* 86 -To get Wayne County weather alert   
 *87- Weather Underground -Newark Bell Rd  (Temp, DRirection,Humidity etc)
 *88- WX Forecast for Wayne County for the week. (long Message)
 *551 -Connect 745 to 443.250
 *552- Disconnect 745 to 443.250
  *93 -To get Enable Parrot mode 
  *94-To get Disable Parrot mode 
   *50- Force ID
  *81-To get the time 
  *6-Autopatch up     (*6-then telephone number)
   *0-Autopatch down 
WIP 
AllSTAR is very flexible and runs under Linux, and is based on a PBX system!!
---
N2MKT  446.150  DSTAR Repeater -Typically Linked to REF020-Northeast Reflector
---
Threat Monitoring ;
(wx,space,cyber,power grid)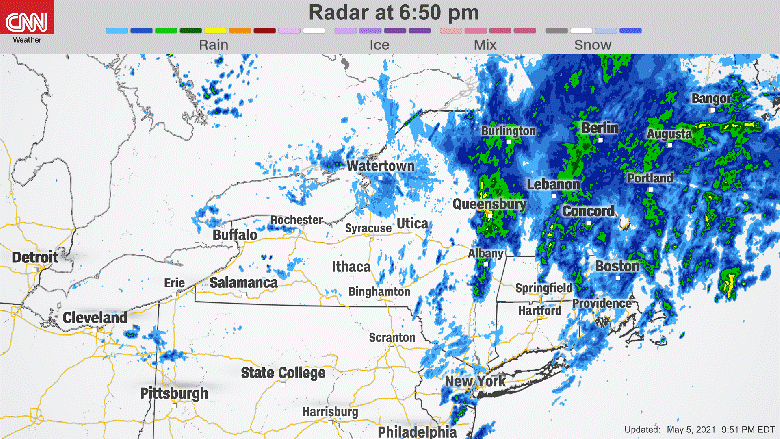 Propagation Reports
Live Flight Data 
---
---
      Clubs/awards                                       
---