PLEASE SEND AN SASE or SAE with all direct QSL requests . . . . All requests outside USA require $2.00.
NO IRCs NO IRCS NO IRCs NO IRCs NO IRCs NO IRCs NO IRCs NO IRCs NO IRCs
SteppIR installation at 110' (35m) with assistance from friends (K5JMP, N4JOW & AL7AW, K4GM, Josh & Pandi), Monday, April 18, 2011, at the bottom of the image K4JMP confers with N4NW while AL7AW & Josh finalize the antenna installation atop the 35m tower (April 2011).
A 2el 40m has been added to the 35m tower--30m level (Nov `11) (Josh can bee seen on tawer just above the 40. A 5el 6m yagi on 22m fold-over tower in forground.
On left is Rohn FK-25 fold-over 68' with 5el wide speced 10m yagi. This antenna is swapped out with 2 wide spaced Cushcraft A17 two meter yagis for summer VHF season. Not visible is a EZWay RBS-60 crank-up that will support 8el wide spaced (13m boom) six meter yagi under construction for use in 2017. 40m yagi added by Josh @30m (November 2011), 'he is barely visible just above the 40m on the tower'.
The 40m yagi is rotated with Tic-Ring rotor modified to fit Rohn 25g.
The SteppIR is turned with a M2 M-2800 & Green Heron RT-20 controller.
N4NW assemblies connectors for the SteppIR control lines (left image) N4NW operating DX from 9Q5NW `88-89 (right image)
N4NW watches the antenna installation (4-2011).
The N4NW station consists of an ICOM IC-7800 http://www.icomamerica.com/en/products/amateur/hf/7800/default.aspx & Alpha 87a (replaced with Alpha 9500, May `12 ) http://www.rfconcepts.com, microHam keyer & Station Master http://www.microham-usa.com.
Antennas are: SteppIR 4el (w/6m added passive elements) http://www.steppir.com/4-element-yagi at 35m using M2 M-2800 rotator http://arraysolutions.com & Green Heron controller; 2el Cushcrft XM-240 at 20m using T2X rotator & Gree nHeron controller. http://www.greenheronengineering.com
Logging and PC interface to rig, antenna switching * rotor control via microHam Station Master and microKeyer, software is DXLab Suite http://www.dxlabsuite.com/. N1MM contest software used for contest operating.
Kids Day- June 2012
This isTiernan (age 7), my grand-daughter operating in the ARRL Kids Day, June 2012.
N4NW operated from many locations throughout Africa in the 80's. Some of the calls held were: 5T5NW, 5V7NW, 7P8DE, 9Q5NW, TL8TG, TN4NW, TU2NW, TU73, ZS6USA. Check these out under the calls on QRZ.COM.
Check out details of each of these operations on QRZ.COM under the above calls. N4NW is retired from the Foreign Service (2007)
Not only is N4NW and avid DX'er with more than 335 DXCC countires worked, he is an active contester and a member of the PVRC - Rappahannock chapter.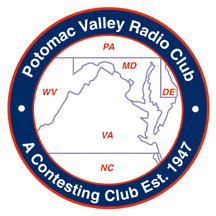 N4NW is a life member of the American Radio Relay League.

Visit the Stafford DX Association web page - http://n4nw.com for additional images.