PLEASE!  
 Add your CALLSING to my LOGBOOK
Hello and Greetings from the Island of Puerto Rico in the Caribbean Dear Colleagues. After many years enjoying the radio frequency in 11 meters, I become an Amateur Radio Operator, since Sept /24/1996 with the license NP3FY with (5 word per minute) CW approved. I'm originally from the city of Coamo in the south center of the island, since 1996 Im living in the city of Arecibo in the north cost of the island with my wife and my daughters for the last 20 years.
My primary activity in the radio frequency is for HF SSB DX's, I work on 2 meter & 440 MHz, also works Satellite, Psk31, Slow scan TV, JT65 & right now in 2016 after many yrs im doing a come back to work CW.
I am running a very simple, but effective station with only 100 watts:
YAESU FT-950 with SDR Dongle installed with a Yaesu MD-100a8x Mic, MFJ-4230MV 30 amps power supply, Astatic D-104 Black Special (Reconditioned by Me) DAIWA SWR & Power Meter and Icom IC-706 MKIIG.
My antennas: Vertical dual band Comet GP-6 2m & 440m, Vertical Antron 99 for 10m, Homebrew inverted V wire dipoles for 20 & 40 meters, Homebrew vertical antenna for 17m. Homebrew 3 element yagi for 6m.
A little about my self. Well! I was a singer from one of the most important musical group here in Puerto Rico since Sept 1994; the name of the group is Caña Brava, which means Brave Cane. The music we perform was Merengue, originally from the Dominican Republic. I'm in the musical business since 1987 when I was in high school, Im still singing but only some times. I study computer programming, later computer repair and networking. In 2015 I  study and certified as welder.
I served in the United State Armed Forces as a Military Police in the U.S. ARMY Reserve from 2005-2013, Also worked as a Chief Security Officer (Night shift) in a private company for 8 years. Right now im home unemployed!.
Well that's it for now!!! I hope you like to know I little bit about me & I hope to hear from you again… 73!
NP3FY ( 2015 ) New Radio Shack 
                         YAESU FT-950 with SDR Dongle installed, Yaesu MD-100 Mic, MFJ-4230MV 30 amps power supply,  Astatic D-104 Black Special (Reconditioned by Me) DAIWA SWR & Power Meter and Icom IC-706 MKIIG.
I Just Make a 2nd Homebrew CW Double Paddle (05/22/2016)
My 1st Homebrew CW Single Paddle (05/15/2016)
The Old Shack
Yaesu FT-900AT (Not in sevice after 21 Yrs), Yaesu MD-100 Mic, 2 power Supply an Astron RS-35M & Nippon America 35 amps (have been Sold), DAIWA SWR & Power Meter, Antron 99 Vertical Antenna for 10/12 meters, Inverted V wire dipoles for 20/40/80 meters mono bands all are giving me "good" results. In VHF & UHF: Icom IC-2350H Dual Band Radio with a Shure PG-58 Desktop Mic, Comet GP-6 Vertical Dual Band Antenna, Yaesu VX-7R Handy. My old CW key it was my grandfather & when he pass my Dad have it & many yrs later my Dad gave it to Me!... I remember my Dad said it was from an old rail road station in Buffalo N.Y.
Lates toys! Icom IC-706 MKIIG and for my mobile an Icom IC-2720H Dual band.
My Vintage Straight CW Key
.
Yaesu FL-2100B Overhauled by me, & SOLD!!!..
My Astatic D-104 Black Special
Me in the U.S. ARMY ( 2006  ) 
This was for my 1st time in a Contest in 2005 CQ WPX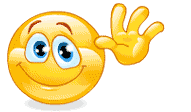 73, Good Dx's…