.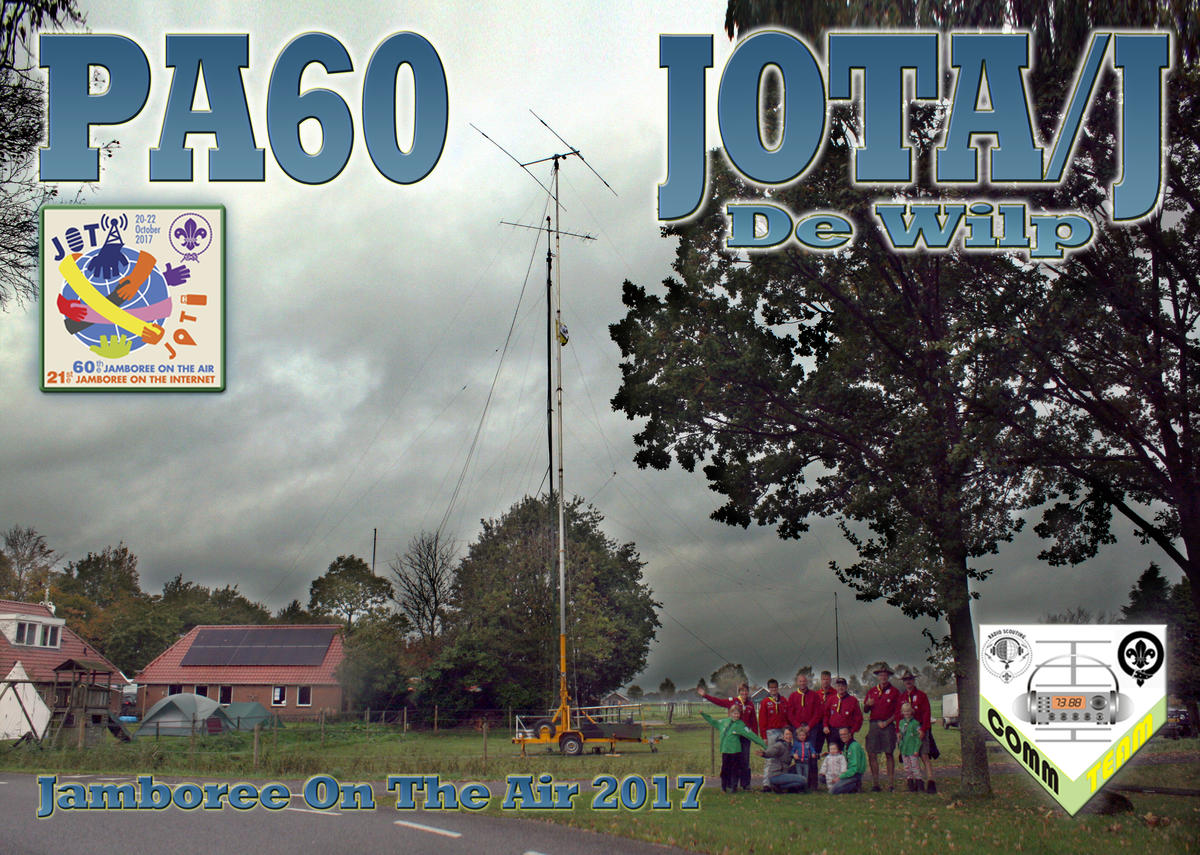 The call PA3EFR has been associated with several Special Event stations related to the Jamboree On The Air over the years. In 2017 PA60JOTA/J was active from De Wilp with the Plusscouts of the PA3EFR/J Crew. During Thinking Day On The Air PA3EFR was active from several places in The Netherlands.
See more on these events on http://www.pa3efr.nl 
Via http://www.pa3efr.nl there is also information to be found on the person behind the call and the activities he is involved in. Evelyn, PD1EHO, is the XYL next to him. QRP's Thalia and Lianne can also be heard occasionally via PA3EFR.
Looking forward to work you next time from a different Special Event QTH or during a regular activity.
Erwin
Erwin is QSL card designer and designed QSL cards for the following calls: