ex CALL(s) UA3-170-147, UZ3AZG, RK3AZG, RK3AWL, RP3APR,R7C, RP64PR, RP65PR, RL3A, R3K, UE70K, OH/RA3ATX, R2014HQ, R2014ME, CN2AA (CQ WW SSB, CW 2013), CN2TX.
Member of RK3AWL&RL3A Contest team - http://www.rl3a.com
CN2AA Team - http://www.cn2aa.com
Member of X-Club -http://www.znuki.ru
RA3ATX/B in Zelenograd, Russia, operating on 28.288 kHz in CW mode.
RA3ATX/B in Zelenograd city (near Moscow) started her operation in 2013 as 28MHz beacon and has been operating continuously until now. We introduce outline, history and some record of RA3ATX/B on this page.
RA3ATX/B Operating parameter:
Callsign:

RA3ATX/B

Frequency:

28.288 kHz

Mode:

CW (A1/A1A)

Operating time:

Testing mode. Planing 24 hours a day/7 days a week

Location:

Zelenograd near Moscow

Grid Locator:

KO85nx

Transmitter/Power:

about 8W max.

Antenna:

Vertical GAP Callenger

Transmitting:

VVV DE RA3ATX/B RA3ATX/B LOC KO85NX KO85NX -----

Operating Manager:

Dmitry Gurianov RA3ATX

Reporting Address:

Dmitry Gurianov RA3ATX, E-mail: ra3atx(at)gmail.com




Please put your receiving report into any clusters!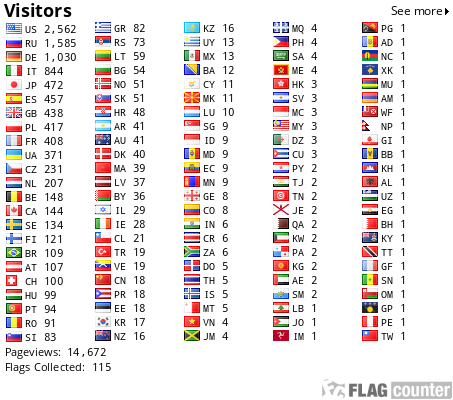 6324273 Last modified: 2015-07-16 00:30:13, 7570 bytes
Login Required

Login is required for additional detail.
You must be logged in to file a report on this page
Public Logbook data is temporarily not available for this user