Attention !      Bureau QSL :  NO                DO NOT SEND   IRC 
Russian Districts Award (RDA) VG-11                                 These QSO held since October 2010, with the use of High Performance Software Defined Radio :
                                                                                                                                              https://www.hrdlog.net/Map2.aspx?user=UA4ATB
https://secure.clublog.org/logsearch/UA4ATB
Radio: HPSDR DDC/DUC Transceiver  ( http://openhpsdr.org/index.php  &   http://www.rv3apm.com/hpsdr.html )
100kHz - 55MHz frequency coverage                                                                  Control board: Hercules DJ Console MP3e2
LTC6400-20 20dB LNA (software switchable)                                                    CPU : Intel Core i3-550 3,2Ghz.
LTC2208 16-bit ADC sampling at 122.88Msps                                                   Software: windows 7  Pro 64 bit,
Front-end low-pass filter and ADC anti-aliasing filter                                             PowerSDR/OpenHPSDR_mRX_PS_v3.4.7
ADC overload (preamp on ) -12dBm (preamp off) +8dBm                                    Power        TRX = 100  watts
MDS (500Hz) all bands 160m - 6m = -138dBm (preamp on)                                Antennas       inverted-V dipole  80/40/20 m
                                                                                                                                                       Long Wire on 160 m
MDS (500Hz) 6m via Alex preamp = -146dBm
IP3 equivalent = +33dBm (preamp on) >50dBm (preamp off)
Blocking Dynamic Range 119dB.
Altera EP3C25 Cyclone 3 FPGA based DDC
Mercury is a Digital Down Conversion receiver that covers the frequency range 100kHz to 55MHz
METIS is a high speed PC interface board intended for use with the openHPSDR range of Software Defined Radio circuit boards.
Pennylane (DUCk) 1/2-watt transmitter/exciter board 
ALEXIARES (or ALEX for short) is a combination RF Preselector for use with Mercury
or any other SDR, as well as a transmitter low pass filter bank for a transmitter such as
Penelope, and optionally, with an associated RF power amplifier up to 100 watts peak.
Munin - Munin is a 100W HF power amplifier for Penelope and/or Hermes. This amplifier is dependent on the Alex LP filters.
The 100W PA uses a pair of RD100HHF1 in the output.
                             
A short video work HPSDR :                                                


Mercury RX Module :                                                                                   Metis  -   interface module : 
Alexiares (Alex) - RF Bandpass Filters RX  &  TX  :
Pennylane (DUCk) 1/2-watt transmitter/exciter board :                                        ALEXIARES (or ALEX for short) Enclosure :


Manufacturer's Links :  http://www.tapr.org/hpsdr_index.html 
                                                   https://apache-labs.com/index.php

QSL  VIA    
    or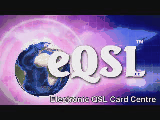 or   HRDLOG.net   
                    Amateur Radio Web based logbook
central quay of Volgograd
Volga River


                                                                                                                
                                                                                                                                               Mamayev Kurgan Volgograd city
       Volgograd city
     Don river
                                                                                                                                                                                  Russian Winter

vy 73 de Viktor UA4ATB