PLEASE BE ADVISED THAT I AM A MOBILE/PORTABLE STATION ONLY.
The W1KFR Motorola Quantro repeater in Kingsland, GA has been replaced with a Motorola SLR5700 DMR repeater. It is currently connected to the Brandmeister network. The frequency is 444.625 + Color Code 3. Please see the Brandmeister website for more information.
W1KFR Repeater Brandmeister Info
Previous Job: US Navy Submarines ETCS(SS) Navigation Electronics Technician. 1980-2002. Retired ANAV from USS Rhode Island SSBN740 Gold.
Current Job Positions: IT Director City of Kingsland, Fire Captain/Paramedic Kingsland Fire Rescue, and Paramedic with Excelsior Ambulance Service Inc.
Past President of the Board of Directors for the St Marys Submarine Museum in St Marys, GA
Qualified Submarines in November 1983 on board USS Daniel Webster SSBN626 Gold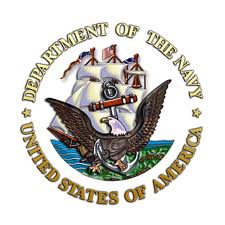 Hometown: North Tiverton, RI (Newport County)
Current Residence: Kingsland, GA (Camden County)
My hometown is Tiverton, Rhode Island and was originally licensed as N1NFC in Portsmouth, RI in 1992. In 1993 I was transferred with the USS Maryland SSBN 738 Blue to Kings Bay, GA, and moved my family here (Kingsland,GA) in 1993 and have yet to leave. I retired from the Silent Service (USS Rhode Island SSBN 740 Gold) in 2002 as an ETCS(SS) Assistant Navigator 14NV NEC. I changed my call to the vanity call W1KFR representing Kingsland Fire and Rescue where I currently serve as a firefighter/medic responsible for FD communications. I work part time for the Excelsior Care ambulance service on the weekends. My main job function is Information Technology Director for the City of Kingsland, so I wear three hats. Recently, I decided to get off my butt and earn my Extra class license. I completed an extensive self study program and made it happen in 8 weeks. I had help from a few people and it was worth the effort. I thank them for getting me motivated!! I have a Kenwood TS480 SAT and Tm-D700A in the mobile and find myself playing radio and enjoy DX on the road. I am very active on APRS and can be found on 144.39 and 145.825 ISS APRS. If you travel down I95 in Kingsland, GA just before you get into Florida (Exit7,6, 3 and 1) jump on 444.625+ Color Code 3 TG 2 or 9, and 147.195+ PL 118.8 analog. I recently installed a DSTAR DVAP on my office computer and frequently bring my ID-51a to work and sit on reflector 37C and 50C. I have a raspberry pi at home and it runs continuous on 37C. Drop in and say hello! I work for the city and always have a radio powered up in the office and in my city vehicle.
I have been operating on 40, 20, 17, 15, 12, and 10 meters and enjoy PSK31 with HAM RADIO DELUXE. I also operate digital modes DMR, DSTAR, P25, Fusion C4FM, and NXDN and participate in the following nets:
Monday Night Fun Net on Echolink Node #8345
Monday Night Fusion Net Ref FCS001 Module 70
EPA DSTAR Net on REF020A
WPA DSTAR Net on REF063C
East Coast Reflector 9050 Tech Net
First Coast DMR Net TG2
Newport County, RI DSTAR Net REF069C
North Carolina and Friends DSTAR Net REF054C
FL ARES DSTAR Net REF046C
Capitol Region DSTAR Net REF062A
North America Tech Net TG 3
Coastal Region Health Net REF030B
Defiance, OH ARES Net K8VON repeater via Echolink
Defiance, OH Analog Net K8VON repeater on Echolink
Florida DSTAR Net REF046C
Frday Night CAN Net on XRF021B
WW DMR Net WW TG1
Saturday Night DSTAR Net REF035C
International DSTAR Net REF001C
Ohio DSTAR Net XRF038A
Southeast DSTAR Weather Net on REF002A
INTERCON Net 14.300Mhz
Maritime Net 14.300Mhz
Navy Net 7.245Mhz
SCARs Net 7.251Mhz
So far I like what I hear. I have had a great time on each net. Looking forward to getting on more often in the evenings. I now have 40, 20, 17, 15, 12, 10, and waiting for a 6 meter antenna. I have been mobile stationary in the driveway making contacts on the new bands I have antennas for. Thanks to all of you that were my first contacts on the new bands. I will eventually get down to 75 and 80 meters to see what is there, but right now the ones I have are a handful enough for me. I now have an Ultimax100 end fed 24' wire that I installed in my front yard. So far it works fine for me but I find myself moving it around so I can make contacts in different directions. Looking forward to making many contacts in the future as time permits. I now have HRD 6.00 running on my laptop and have the sound card configured in my TS-590 to operate digital modes on HF. I just started a few days ago and am addicted to it. So between the P-25, DSTAR, and HF digital modes I will have no time to to anything except work and play on the radio. I have made numerous contacts on the HF digital over the past few days and will keep going as much as I can!! It is a great mode hope to find you on the air on one of the many different modes available.
People ask me why I keep the 1 call since I now live in southeast GA. My answer is: I earned my Technician in 1 land and was born in 1 land. Having said all of that I decided to keep the 1 call for sentimental reasons. Email w1kfr@arrl.net if you have any questions or suggestions.
Now a member of the Navy Amateur Radio Club (#887), American Legion Amatuer Radio Club, South CARS (#9554) and 10-10 club (#76516)
I am an avid DSTAR user now and I like to hang out on reflector REF037C; however, I can be found on REF050C, XRF38A. I monitor usually the 3 reflectors at any given time. 1 via the DHAP shown below, 1 on a Raspberry Pi with UHF DVAP, and 1 with a DV Dongle. I have recently acquired a DV4Mini and am sitting on reflector 1 module 70 the SOCAL group module.
Thank you and 73 hope to QSO with you soon!
The boat I retired from in 2002 and my current QSL card. Let me know if you want one and I will send it on!
My qual boat: USS Daniel Webster SSBN 626. I qualified on the Gold Crew in November 1983. Years onboard 1983-1987 Holy Loch Scotland.
Here is my shack where I do Fusion, DMR, and DSTAR. Check out the FTM-100DR!!
Portable SuperAntenna MP1 and the Ulitmax 100 End Fed wire in the front yard.
Kenwood TS-590S awesome HF rig. It does 160-6meters.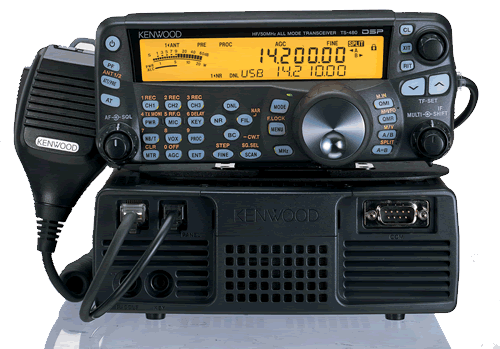 My TS-480 SAT that is not installed anywhere at the moment.
Added these radio to my collection at the Orlando HAMCATION FTM-400DR, FTm-100DR, and FT1DR. I have installed the FTM-400DR in my 2012 Jeep Patriot.
ICOM DSTAR Radios ID-880H and the ID-5100. Awesome radios for ICOM!!
XPR5550 with HHCH installed in Jeep Patriot. Very nice rig with the main unit under the seat.
ID-51a original model and the ID-51a 50th Anniversary edition.
Motorola XPR7550, SL300, and SL7550 MOTOTRBO radios.
TYT MD-380 DMR radio and Motorola XPR6550 (UHF and VHF Models)
I have also jumped into NXDN and have these radios. NX-210G VHF portable and NX800 UHF Mobile.
The Cadillac of my radio equipment is my APX7000 U/V for Public Safety.
Added a Hytera X1P DMR radio to the radio arsenal....
Also a Connect Systems CS580 DMR radio. This radio works great out of the box without even doing any programming at all using a computer. Everything can be done right on the front panel!
Some new additions to the DSTAR Collection...A DHAP running the KC4YOZ image with no GUI based on the DL5DI image.
Here is the Raspberry Pi 2 with UHF, VHF DVAPs and a DV4Mini using the Jessie image from Western DSTAR.
Raspberry Pi 3 with DV4Mini and U/V DVAPS! The new Pi Image from Western DSTAR incorporates the new built in features of Wireless and bluetooth!
Here is what the Jessie Image looks like on a 42 inch monitor with the DV4Mini control panel.
Here is the TS-590S in action with HRD 6.0!
Here is my APRS IGATE station I use for both 144.390 normal and 145.825 ISS contacts. I am running UI View 32 on the D610 Dell Latitude on the right. The other equipment in a KPC-3 TNC and Yeasu FT2500 mobile. The antenna is a COMET GP-3.
Some new toys added to the collection. Nano-Node for ECHOIrlp and Nano-Node - DV!!
Echolink Node 3308 and IRLP Node 4801. Catch me on the East Coast Reflector 9050!!
My DV4Mini which I have two. One sits on DMR reflector 4639 and the other goes between P25 and Fusion.
Shark RF Openspot HOTSPOT can be used for DMR, DSTAR, and Fusion. Does not require a computer to run, just to configure! No SD card to crrupt like a Pi. Check out http://www.sharkrf.com
DV4Mini control panel along with Win DV control panel on LCD Monitor along with VHF XPR6550 and FT1DR.
Work monitoring station. UHF XTS2500, VHF XTS2500, U/V Visars, and VHF HT1000. 2 scanners shown BC780XLT and BC9000XLT.
Here is my Kenwood TH-D72A APRS portable with the ICOM IC-V82 VHF Portable and a Motorola XTS5000 UHF Portable. The radio on the right is a Uniden BCD-996XT that I use to feed radioreference.com and PROSCAN to listen to the scanner feed on-line. Link is :
and then I have another scanner in Rhode Island at my Dad's house:
Some more of my Motorola collection.....You might think I like Motorola.
Here is the rest of it. I do however, have a number of Mobiles in the closet not depicted here. (i.e. MCS2000's Spectras, CDM's and so on)
2006 Harley Ultra Classic Firefighter edition. Any idea where I can put the radio? LOL!!!