MY INFORMATION
Rig is a Flex Radio 6600.
The amp is the Flex Power Genius XL.
Antennas are Mosley TA-53-M five band Yagi and G5RV dipole.
The shack is now set up for high power remote operation.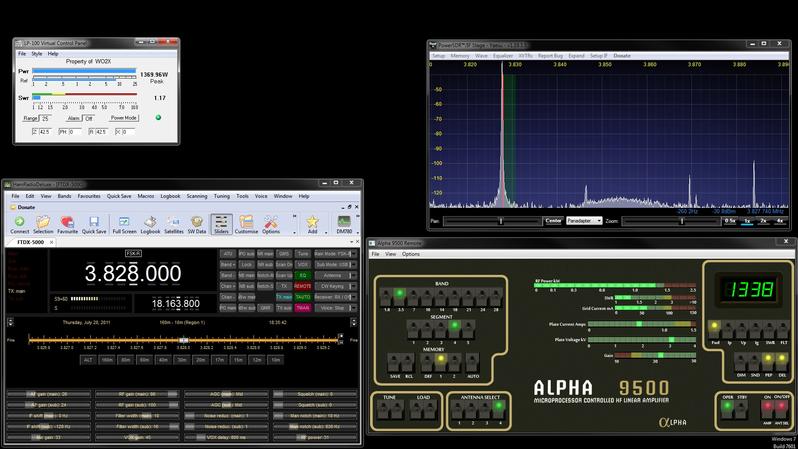 Meet the new Boss
Got Milk??
And don't forget the watch HDTV!
Large Visitor Globe
.
8583433 Last modified: 2018-01-15 20:07:57, 3346 bytes
Login Required

Login is required for additional detail.
You must be logged in to file a report on this page
Public Logbook data is temporarily not available for this user
United States Counties Award

#3890


Granted: 2016-08-07 16:10:02 (WO2X)



Endorsements:

250 Counties Mixed

100 Counties Mixed

250 Counties Mixed

250 Counties Phone

100 Counties Phone

DX World Award

#377


Granted: 2015-01-23 19:16:48 (WO2X)



Endorsements:

5 Band Mixed

10 Meters Mixed




12 Meters Mixed




15 Meters Mixed




17 Meters Mixed




20 Meters Mixed




40 Meters Mixed




80 Meters Mixed



5 Band Phone

10 Meters Phone




12 Meters Phone




15 Meters Phone




17 Meters Phone




20 Meters Phone




40 Meters Phone




Mixed CW

Mixed Digital

United States Award

#298


Granted: 2015-01-23 19:16:46 (WO2X)



Endorsements:

World Continents Award

#1348


Granted: 2015-01-23 19:13:31 (WO2X)



Endorsements:

5 Band CW

10 Meters CW




12 Meters CW




15 Meters CW




17 Meters CW




20 Meters CW




40 Meters CW




80 Meters CW



5 Band Digital

10 Meters Digital




12 Meters Digital




15 Meters Digital




17 Meters Digital




20 Meters Digital



5 Band Mixed

10 Meters Mixed




12 Meters Mixed




15 Meters Mixed




17 Meters Mixed




20 Meters Mixed




40 Meters Mixed




80 Meters Mixed



5 Band Phone

10 Meters Phone




12 Meters Phone




15 Meters Phone




17 Meters Phone




20 Meters Phone




40 Meters Phone




80 Meters Phone




Grid Squared Award

#1228


Granted: 2015-01-23 19:13:30 (WO2X)



Endorsements:

5 Band Mixed

10 Meters Mixed




12 Meters Mixed




15 Meters Mixed




17 Meters Mixed




20 Meters Mixed




40 Meters Mixed




80 Meters Mixed



5 Band Phone

10 Meters Phone




12 Meters Phone




15 Meters Phone




17 Meters Phone




20 Meters Phone




40 Meters Phone




80 Meters Phone




15 Meters Digital

Mixed Digital

Mixed CW