DEAR FRIEND,
MY PREVIOUS CALLSIGN IS : YB8SI.
QSL DIRECT IS GOOD WAY.
                                                            MY QSL CARD FOR EXCHANGE
                                                       MY ANTENNA CRUSCRAFT X7
                                                          MY  X-7   ARROUND 21 METERS HIGH.                    
                                          NEW  SETTING  FOR  MY RADIO  SHACK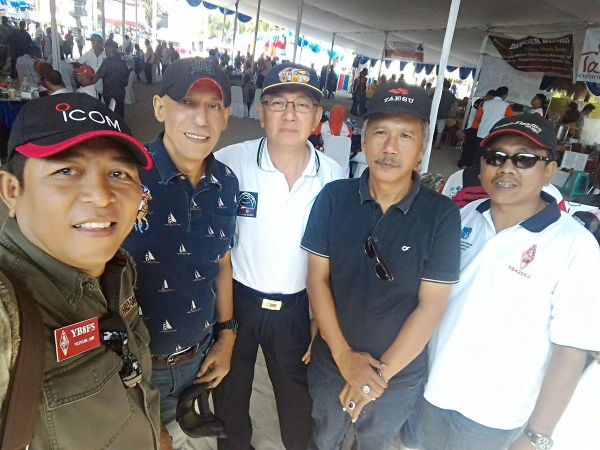 left , YB8FS, YB0IBM, YB5QZ, YB0JS, YB0AR,   JAKARTA HAMFEST  2016
        back: YB0MF and YB0NSI      front:  YB0IBM  and  OH1JD
                                         DINNER  WITH  K1QS   (WALTER)
                                              WITH PB5X (BOB)  IN MY RADIO SHACK
                             LEFT TO RIGHT, YB0NSI, EA8ZT, YB0IBM, YB0AR. AFTER DINNER.
                                                           VIEW ARROUND MY STATION