YL3ID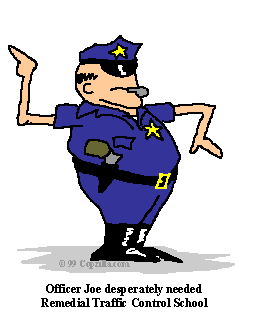 Ex.CALL  YL3AID
LOC: KO07TJ , CQ-15, ITU-29, EU Area: LV.KU.VT, DXDA-3541, DXCC-145
   Аt the age of 8 years I started being engaged in radio designing. First created by me was simple detector receiver and after - receivers, transmitters, amplifiers were executed on electron tubes. At the age of about 14-15 years  I constructed the first transmitter which was executed on a lamp 6p3s and my illegal callsign was Black Kаt. Transfer was conducted at a frequency about 1600 kHz and range of communication was from 15 to 50 km. The communication quality was estimated on the transferred music from  vinyl record (plate). Later electronic designs were mounted on transistors and chips and minimization of the device was the main thing. After the obtaining the diploma of radioelectronic technical school and later - special a military college of communication -  served on  the USSR militar station of space investigation "Star" - 649 separate point of investigation of radio emissions of space objects in Latvia -  (was constructed in 1971) as the senior instructor of special communication and as the encoder sinse 1976 to 1985. On the basis of the center there were 4 radio telescopes:  RT-32-Saturn ( See photo down), RT-16-Uranium, RT-8 - Pluton, RT-3-Merkury.. The main objectives of station were interception of signals from satellites and military bases and tracking satellites. Height of the antenna is 50 meters, diameter - 32 meters ( see photo up). Till July 22, 1994 the station was at the disposal of Main Intelligence Directorate of Russia and after was transferred to the order of the Latvian academy of Sciences.
   The diplomaed radio engineer, in 1984  graduated  radio faculty of the Riga polytechnical institute (now the Riga technical university).  Since 1985 to 2009  served in the Police Department (lieutenant-colonel, Deputy Head to the Board of Ventspils Police Management). In  2009 retired from Police.Amateur radio station licence from 2010, cetegory A.  After - 4 years work as an security chief in sea trade port of Ventspils in Latvia. From 2014 I work as the electrician in one of the firms of the city Ventspils, 2015-2016 - security in one of the firms in Ventspils. International Police Association (IPA) member from 1995.
My age - 60 y. Here such short biography.
   Thanks for the contact to all and 73!!    
   Some info: facebook.com/jurijs.astasins (yl3id)
My equipment: HF/50Mhz/VHF/UHF Transceiver Yaesu FT897D + Yaesu FC-30 automatic antenna tuner + SignaLink usb sound card  + automatic antenna tuner  MFJ993B + HF Linear Amplifier Acom1011 + VHF Linear Amplifier RM VLA100  + Baofeng UV-5R + Antennas: multiband vertical antenna GP7DX, Yagi 21Mhz, Yagi 50Mhz, vertical antenna X-510N 2M/70CM, Multiband antenna Outback 2012, Windom .
I work in the following modes: SSB, FM,  PSK,  CONTESTIA, DOMINO, HELL, JT65, JT9, MFSK, MT63, OLIVIA, ROS, RTTY, SIM31, SSTV, THOR, THROB, FSQCALL...
Total number of QSO's for 11.04.2017 - 57339, Countries - 222.
Member of :
EUROPEAN RADIO AMATEURS ORGANIZATION (EURA), INTERNATIONAL POLICE ASSOCIATION ( IPA#LV89), EUROPEAN PHASE SHIFT KEYING CLUB (EPC#16596), DIGITAL MODES CLUB (DMC#03299),  THRACIAN ROSE CLUB (TRC#002), NATAL DIGITAL GROUP (NDG#0885), 30 METER DIGITAL GROUP (30MDG#5260), CROATIAN DIGITAL GROUP (CDG#0683), BELGIUM DIGITAL MODES CLUB  (BDM#1767), EUROPEAN ROS CLUB  (ERC#0140), RUSSIAN DIGITAL RADIO CLUB (RDRC#505),  FELD HELL CLUB (HELL#5368), PODXS 070 CLUB (PODXS 070#2208),  BELGUUM CLUB SSTV (BCS#947),  CARTAGENA RADIO GRUPO CQ (CQ CR #82),  BRAVE RADIO FRIENDS (BRF #349)
QSL via QRZ.COM, E-QSL.cc (AG) and LOTW
20.07.2015 Ventspils International Radio Astronomy Centre. Till 1992 - the USSR
militar station of space investigation "Star".
Height of the antenna RT-32 "Saturn" is 50 meters, diameter - 32 meters.
UBA PSK63 Prefix contest 2017
Диплом "Я Чайка"
Russian World Wide PSK Contest 2017
В.Высоцкий - Возвращаются все ...
Крымская весна
III - зимние Всемирные игры Сочи 2017
14.th Antarctic aktivity week - gold award
28th Winter Universiade  Almaty 2017
YL3ID диплом за проведение двухсторонних связей со священниками - радиолюбителями
Государства Российского
WAS - 50
ARKTIKA CUP DIGI
ПИЛИГРИМ
The Year of the fire rooster
ARRL RTTY 2016
Россия Новогодняя - 2017 - GOLD
DIG - R
19 лет Клубу Дипломированных Радиолюбителей
W.I.PFX Class 2
Диплом "Бриллиантовая рука"
Russian World Wide Digital Contest 2016
ROS and OPERA modes 50 Countries worked
RIO 2016
Diplom from IK3GER. The award "WTW – Work The World"
EPC Award 2016 Worked 50 Brazilian Microregions
DOMINO EX4  11-12.06.2016
The 1 Place in RUSSIAN DIGI
YL3ID in Loc-KO07TK 06.2014
Yagi 50Mhz in Loc: KO07TK - 2014
The fountain at the river Venta in Ventspils
YL3ID in Italy 10.2008 - 7° AUTO MOTO RADUNO INTERNAZIONALE DELLE FORZE DI POLIZIA
YL3ID - Police lieutenent-colonel from 1999. Retired- from 2009.
Together with Carlo di Lallo (Napoly ekspert in drugs)
YL3ID some police emblems and radio diploms
YL3ID - IPA member from 1995 #LV89
YL3ID Chief of security firm in 2009-2012
Police emblems collection
At a beacon are crossed Ventas river with the Baltic Sea
YL3ID Police hats collection
Диплом ШЕСТАЯ РОТА
Russian World Wide Digital Contest 2014 - the 1st Place in Latvia
OLYMPIC WINTER GAMES 2014
RUSSIAN WW PSK CONTEST 2016
HERCULE POIROT AWARD
EU PSK DX CONTEST
OLYMPIC WINTER GAMES SOCHI 2014
EU PSK DX CONTEST 2015
Диплом ЮРИЙ ГАГАРИН
My wife Ina in Praha 2016
YL3ID In Budapest - May 2015
My new antenna OUTBACK 2012. 19.08.2015 QSO with Op.Ken - JA6ELV
JT65 mode 14:52 14,076 Mhz - 8036 km;
12.08.2015 QSO with Op.Toni - ZL1SW
JT65 mode  12:56 14,076 Mhz - 16897 km
24.08.2015 BALTIC SEA coast near Ventspils (1)
24.08.2015 BALTIC SEA coast near Ventspils (2)