IF YOU COULD ADD YOUR CALLSIGN TO MY
WEB LOG THAT WOULD BE GREAT 
welcome thankyou forlooking me up
LOOKING FORWARD TO SPEAKING TO YOU ALL SOON DE 2E0SCO
I USE THE DX CODE OF CONDUCT........................
I AM A MEMBER OF THE RADIO SOCIETY OF GREAT BRITAIN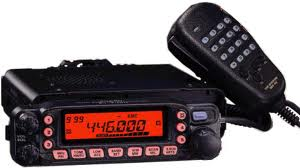 MY YAESU FT 7800 vhf/uhf radio for local 2mt/70cms CONTACTS
REX gets his first 10 meter contact
<
WELCOME TO MY QRZ PAGE
I am 60 years old, I was Born in the city of ABERDEEN in SCOTLAND .(hence the callsign 2e0SCO)
Married to my wife Brenda for 35 years. We have two daughters and two grandchildren.
I am a Disabled operator I have multiple sclerosis (MS)
My W.A.B square NZ28.
My qth ASHINGTON is located in the county of Northumberland North East England.
16 miles north of the city of Newcastle-upon -tyne .
My radio hobbie has been on going for 36years , HF.Shortwave, HF/VHF Airband, Radio Scanning LF/VHF/UHF.
I have been a Radio Amateur since december 2007 I hold call M3WLU / 2E0SCO .
My main operation 80mt,20mt ,40mt,15mt,17mt,10mt, also 2mt and 70cms. as of March 2011,
DSTAR OPERATION on GB7NE. I am on the hf bands mostly on wednesday's.
I only use 50 watts power the maximum for my licence I like all kinds of contacts on the hf bands.
from international to uk national qso's..
I have been furtunate to make a number of contacts outside of Europe, 
North America both east coast and west coast, Canada, Japan , Middle East .
Also Cuba and North Africa - I enjoy all qso's
 hf radio icom ic718
+ldg z100 AUTO TUNER connected to a G5RV die pole antenna in an INVERT V
SRC.X80 vertical hf*80mt to 10mt.My 2mt/70cem, vhf/uhf radio is a Yaesu .FT 7800 ,I also have a Yaesu ft 60e
rx radio shack dx 394 general coverage , Realistic pro 2039, Realistic pro 50, Realistic pro 75,Yupituru 3300. Radio scanners
ICOM IC-E92D vh f/uhf Digital Transceiver
I am a member of theRSGB also WAB. ( worked all britain.)my QSL 100% Via rsgb buro, and e.qsl (I welcome radio reports from SWL stations ) 
 WWW.MYHAMSHACK.COM/2E0SCO/. http://www.eqsl.cc/member.cfm?2E0SCO
I now have a YOUTUBE Channel (John 2e0sco) 
vvvvvvvvvvvvvvvvvvvvvvvvvvvvvvvvvvvvvvvvvvvvvvvvvvvvvvvvvvvvvvvvvvvvvvvvvvvvvvvvvvvvvvvvv



============================================================
Large Visitor Map
THIS IS MY ICOM ic 718 HF RADIO


EQS,L me THE BEST WAY TO END A QSO IS EQS.L
Herman gives me 5/9 report 
D.STAR RADIO
MY ICOM 92D D star radio . i am on Dstar most days working through dv4mini hotspot in my home qth, The D star network is a great way to make contact with other hams, I enjoy Qso's with lots of countries , I am enjoying working the 1c and 30c reflectors.

---
---

, AROUND THE WORLD I SEARCH FOR YOU
my Eqsl card
---
My main interest of this wonderfull hobbie is HF.dxing, ssb rules. Ever since my swl day's
hearing a voice from across the world, is the thing that radio mean's to me. I like when i
give a cq call and i get a reply , then make another friend. I would like to thankyou for
looking me up. de-2e0sco


---
script tags are not allowed.script tags are not allowed.



MY PREVIOUS CALL SIGNS (SWL)G17143  M3WLU   2M0SCO

                                                                  FUDGE & WALLIE                                                           SOPHIE
                        LUCY                                                       WALTER