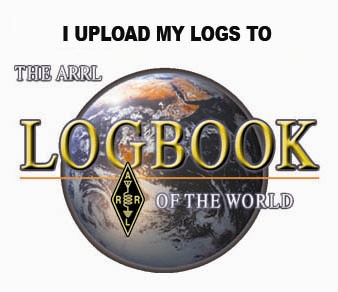 THANK YOU FOR LOOKING ME UP
BEEN HAMMING SINCE 1979, PREVIOUS CALLS KA2FKI,N2DCP AGE IS 74 MARRIED 30+ YEARS 2 GROWN CHILDREN WITH A TOTAL OF 6 GRANDCHILDREN.
SHACK EQUIPMENT INCLUDES --ICOM IC 746, ICOM 729,YAESU ANTENNA TUNER FC-102, ASTRON RS-35M PWR SUPPLY, .FAST SCAN TRANSMITTER P.C. ELECTRONICS MODEL TC70-10,    BAOFENG UV-5RVA UHF- . Ameritron AL-811 amplifier, NOT SHOWN HALLICRAFERS S38E FOR SWLing.
,COMPUTER HP PAVILION SLIMLINE WITH HP S193A MONITOR
INTERFACE SIGNALINK USB USING FLDIGI 3.21.79 PROGRAM
MODES OF OPERATION- -PSK 31, JT65,  Feldhell, Olivia, CW, some SSB
Clubs ARRL,EPC#20983,SKCC # 2234, HELL FH#4146, International DX Association #4548, 10/10 #33318-QCWA, VEC FOR W5YI AND ARRL.
I also operate ECHOLINK and can be found on OUR COFFEE SHOP KB4SVP-L NODE stop by and say hi to a great group of fellow hams from around the globe.
ANTENNA INFO, CUSHCRAFT A-3 BEAM FOR 10-15-20-AND HAVE ADDED 40 METER ADD ON KIT, ARROW 4 ELEMENT 6 METER BEAM ALL UP ON 70 FOOT TOWER, 2 METER BOOMER ANTENNA  AND 440 HORIZ  ANTENNA ON SEPERATE 40 FT TOWER. 160 meter ladder-line*twin leadmarconi antenna up 45 feet. 80 meter inverted v dipole up 45 feet facing north and south and another 80 mtr dipole going east and westI use this antenna for 80-30-17 meters works great on these bands also. Just added #8 antenna butternut HF2V 40&80 vertical ground mounted.
Recently put up center loaded dipole for 60 meters from 40ft tower to 10ft up a tree.
HOBBY'S INCLUDE SALT WATER FISHING, RIDING MY 1998 HARLEY ELECTRA GLIDE CLASSIC,GARDENING, TREASURE HUNTING WITH WHITE'S METAL LOCATOR, TRAVELING WITH OUR 5TH WHEEL TOY HAULER RV, VISITING WITH OUR GRANDKIDS.
I QSL100% ALL CARDS RECEIVED,  NO BUREAU, DIRECT ONLY  OR QRZ, E-QSL, LOTW, SWL REPORTS ALWAYS WELCOMED AND QSL ALWAYS SENT. THANK YOU FOR VISITING
73s AND HOPE TO WORK YOU ALL DOWN THE LOG SOMETIME
FRED BERNQUIST
AE2DX