On air 18 - 30 September 2016
Operators:
OK6DJ David
OK1FPS Pavel
OK1GK Pavel
Antenna/radio setup:
Radios: 3 x K3 (one worked partially), 1 x TS-480
Antennas:
160/80/40 – HI Z 4 RX receiving system
160m – inverted L, mast 18m
80m – vertical, mast 18m
40m – vertical
30m – vertical, dipole – dipole was 1s stronger
20m-10m  2x Spiderbeam
15m – VDA15
20m – VDA20
Cables: Over 500 mtrs
PA:  RF Power, KPA 500, RM italy
Activity:
usual operation modes
Help us reach our goal. Donate the DXpedition via paypal. Do not forget to provide your NAME and CALLSIGN and Email when donating:
***************************************************************
Please use Clublog's excellent OQRS to request your Direct or Bureau  QSLs for all DXpedition. Please do NOT send cards through the Bureau or through the mail. Use OQRS instead! It's so much easier, faster and cheaper.
QSL via OK6DJ/ OQRS Clublog/direct/Lotw/eqsl, buro
QSL info : OK6DJ
1. OQRS – direct QSO to LOTW send every month
2. DIRECT – minimum 3 Usd or new 2 IRC – accept expiring end 2017 – QSO to LOTW , Eqsl.cc send 6. months
3. No stamps accepted
4. Lotw, Eqsl.cc – 6 months
5. OQRS via buro 6 months
6. Paper QSL via buro 12 months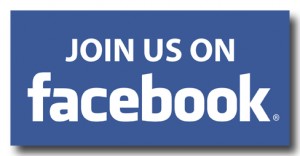 Sponsors D66D Expedition 2016