Please add your call to my contact log ( "Web" above) thanks!
DXCC Credits Awardet on LotW
DXCC Mixed: 292   DXCC Phone: 238   DXCC CW: 244  DXCC Digi: 175
Hallo und herzlich Willkommen auf der Seite von DJ8SN,
mein Name ist Michael oder auch Mike genannt und ich wohne in einem kleinen Ort Namens "Tittling". Dieser liegt ca. 15km noerdlich von Passau, oder 115km N/NE von Muenchen im Locator JN68QR. Amateurfunk betreibe ich seit dem 11.07.2011 als DO1MM und seit dem 06.02.2012 mit dem Call DJ8SN.
In meinem kleinen Shack befindet zur Zeit ein Kenwood TS-590 S ,MicroHam DigiKeyerII, HEIL Pro-Set-Elite und ein Yaesu FT-7900. Als Antennen benutze ich einen Optibeam OB9-5 fuer 10-20m, Optibeam OB1-4030 fuer 30+40m, einen "MoreGain" Dipol fuer 80+160m und eine Diamond V2000 fuer VHF/UHF. PA ist eine Reimesch Alpin 100. Als Rotor verwende ich einen Pro.Sis.Tel PST 2051D. Mobil betreibe ich einen Kenwood TM-D710 und Portabel ein Baofeng UV-5R.
QSL via LotW, bevorzuge aber die gute alte Papier-QSL!! eQSL.cc (AG). SWL- Report sind gerne Willkommen. Log wird 2 mal im Monat zum LotW gesendet. Fuer direct QSL KEIN Geld und KEINE IRC senden, ich brauche dein Geld nicht, es ist ein HOBBY!!
Mitglied: DARC DOK U11, Passau DX Club, German DX Foundation # 832,
88 an alle YL's und 73 an alle OM de DJ8SN
PS: Bitte auf den WEB- Button druecken und zeigt mir wer mich besucht hat, ich hoffe euch auf den Baendern zu treffen
Hello and a warm welcome at DJ8SN's site,
my name is Michael (or Mike) and we are living in the small village of "Tittling" in Lower Bavaria. My QTH is situated 15 km north of Passau, and 115 km northeast of Munich (locator JN68QR). I am on the air since July, 11th, 2011 (with DO1MM) and upgraded on February, 6th, 2012. My new call sign is DJ8SN, which gives me full HF privileges.
In my small shack i am using a Kenwood TS-590 S, MicroHam Digi Keyer II, HEIL Pro-Set-Elite and a YAESU FT-7900. Antennas are a Optibeam OB9-5 for 10-20m, Optibeam OB1-4030 for 30+40m, a Dipol "MoreGain" for 80+160m and a Diamond V2000 for VHF/UHF. PA is a Reimesch Alpin 100. The Rotator is a Pro.Sis.Tel PST2051D. For Mobil i'm using a Kenwood TM-D710 and for Portable a Baofeng UV-5R.
QSL via LotW, but i prefer paper-QSL!!! eQSL.cc (AG). SWL-Reports ar welcome. I update my LotW Log 2 Times per month. For direct QSL please don't send any Money or IRC's, i don't need your Money, it's a hobby not a business!!
Member: DARC DOK U11, Passau DX Club, German DX Foundation # 832
88 to all YLs and 73 to all OM de DJ8SN
Please click the Web button above and let me know that you visited my page. Thanks and hope to meet you on the bands!
Ciao, e benvenuto sul sito di DJ8SN,
io mi chiamo Michael, ma mi chiamano anche Mike, abito in un piccolo paese che si chiama Tittling, a circa 15KM a Nord di Passau, o meglio, a 115KM a Nord Nord Est da Monaco nel Locatore, JN68QR. Faccio il radioamatore dal 11.07.2011 come DO1MM mentre dal 06.02.2012 ho ricevuto il Call DJ8SN.
Nel mio piccolo Shack, al momento c'e un Kenwood TS-590S, MicroHam DigiKeyerII, Heil Pro-Set-Elite e uno Yaesu FT-7900. Come antenna, utilizzo una Optibeam OB9-5 per 10-20m, Optibeam OB1-4030 per 30+40m un dipolo "MoreGain160/80", e un Diamond V2000 per VHF/UHF. La PA e un Reimesch ALPIN 100. Come rotore utilizzo un Pro.Sis.Tel PST2051D. Per uso mobile, utilizzo un Kenwood TM-D710, e in portatile un Baofeng UV-5R.
QSL via LotW, preferisco la vecchia QSL cartacea!! eQSL.cc (AG). SWL-Report sono benvenuti. Il Log viene mandato 2 volte al mese al LotW. Per QSL dirette non mandare n'e denaro n'e IRC, io lo faccio per hobby e non voglio soldi.
Membro: DARC DOK U11, Passau DX Club, German DX Foundation #832
88 a tutti i YL's e 73 e a tutti OM's de DJ8SN
PS: Per favore dikka sul pulsante Web e fammi sapere che mi ha visitato, spero di incontrarti sulle bande!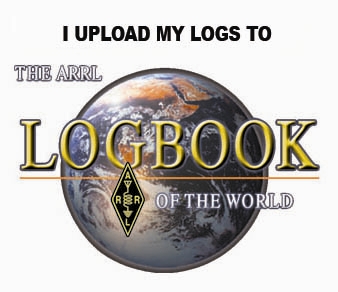 Do not only work DX, support DX!!!
My last 30 QSO sendet on CLUB LOG and OQRS System by Club Log!

Yellow -> worked DXCC (293) Green -> Confirmed DXCC (291) I.O.T.A: 306.
Thank you Franz, DJ9ZB(HK0NA and others), i hear you on the Band's...
Mike,DJ8SN meet's Don, N1DG(VP8ORK,K4M a.others) and Joe, W8GEX(NH8S,K4M a.others) in Friedrichshafen 6/2012.
ad by DJ8SN