PSE Scroll for QSL Info and Log Search
Hi, and thank you for visiting my QRZ page.
You can also visit my website
QSL INFO
Bureau / OQRS / EQSL (AG) / LoTW /QRZ.com LOG / Direct
EQSL (AG) & LoTW QSL 100%
Uploading logs everyday
- BUREAU 100% QSL -
For paper QSL Bureau is preferred. Please ask through email or OQRS Club Log, and PSE always send yours, TNX
- Direct QSL Policy -
 I will be replying 100% to any QSL received via Direct which will follow the instructions you'll find below. Please, Note that for PAPER QSL the BUREAU is the preferred option. Anyway, if you really would like to get a QSL via Direct, please use the OQRS ClubLog function to ask for it, or send me an email, and follow the instructions. I will QSL back 100%.
- CLUBLOG OQRS -
You are welcome to ask either for Bureau or Direct QSL via
CLUBLOG OQRS,
but please, ALWAYS send your QSL card too. TNX
CLICK HERE TO ASK FOR A BUREAU OR DIRECT QSL CARD THROUG CLUBLOG OQRS
OR
- QSL DIRECT -
Spanish stations, please send SASE. (sobre con dirección franqueado)
Any other countries, please send Self Addressed Envelope + 2 U.S.D.
PSE NO IRC's
TNX
Send Direct QSL to:
Gaspar Miró
P.O.Box 47
07630 Campos
Mallorca, Balearic Islands
- Spain -
========================
I do QSL 100% to every QSL received:
QSL Received Bureau = Bureau
QSL received Direct with SASE with "2 USD" = Direct
PSE, NO IRC'S 
QSL received Direct without SASE and/or without USD = Bureau
========================
QRZ.com LOG
I'm comfirming all the QSO's also in QRZ.com LOG. PSE QSL here too, TNX
---
---
---
RIG: KENWOOD TS-850SAT
ANT 1: VERTICAL GROUND PLANE 5/8 λ for 10M (working from 10 to 40M with ATU)
ANT 2: 3 EL YAGI for 10 M (working from 10 to 17m with ATU)
ATU: MFJ-949E
MIC: TURNER +3B
POWER: 100W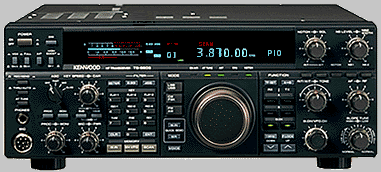 Barefoot
DX'er
---