ANT:7Mhz(RDP-23mH) 14MHz21MHz28MHz(5eleYAGI-22mH)
      10MHz18MHz24MHz(2eleYAGI-21mH)1.8MHz3.5MHz(LW)
RIG:TS-950SDX/IC-736/TS-50D/TS-480DAT/KX3/FT-1000MP MARK-V
JCG#07002 Adachi-Gun FUKUSHIMA
---
The nuclear power plant exploded in the earthquake in March, 2011.




Moreover, Fukushima Prefecture in which I live was filled with radioactivity.




We are doing our best, without yielding to a nuclear power plant disaster.




I would like to thank to the support from the world.




Thank you.
---

My car.
It is Adatara-Mountain which is visible from a house.
My ANT.
---
Please your QSL via the bureau/DIRECT or the eQSL.
If you need my QSL directly, please send your QSL with an SAE and

1 NEW IRC or 2US$/1 EURO.
I upload eQSL&loTW every day!
I am very glad to meet you.
home is FUKUSHIMA JAPAN and Name is TAKU!
FB QSO TNX!
Best 73 good DX! See you again!
Good bye!
TU
---
Large Visitor Globe
script tags are not allowed.
Member of A1 CLUB #1246
Member of FISTS#15170
Member of JE7YLO #1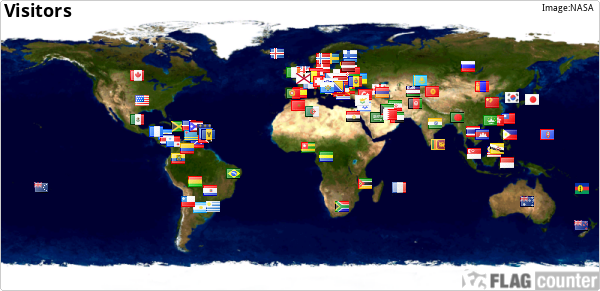 8607196 Last modified: 2018-01-26 23:52:25, 5814 bytes
Login Required

Login is required for additional detail.
You must be logged in to file a report on this page
Public Logbook data is temporarily not available for this user
United States Counties Award

#8330


Granted: 2018-01-06 01:14:02 (JM7UBI)



Endorsements:

DX World Award

#3394


Granted: 2016-03-08 09:55:02 (JM7UBI)



Endorsements:

15 Meters Mixed

20 Meters Mixed

World Continents Award

#2468


Granted: 2015-02-12 22:20:09 (JM7UBI)



Endorsements:

10 Meters CW

15 Meters CW

17 Meters CW

20 Meters CW

5 Band Mixed

10 Meters Mixed




12 Meters Mixed




15 Meters Mixed




17 Meters Mixed




20 Meters Mixed




30 Meters Mixed




40 Meters Mixed




10 Meters Phone

15 Meters Digital

20 Meters Digital

Grid Squared Award

#2241


Granted: 2015-02-12 22:20:05 (JM7UBI)



Endorsements:

15 Meters Mixed

20 Meters Mixed