Happy Smokin' Field Day 2017 !
as seen on Hamnation episode 306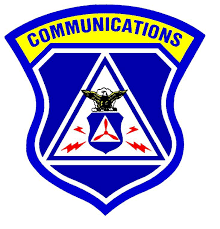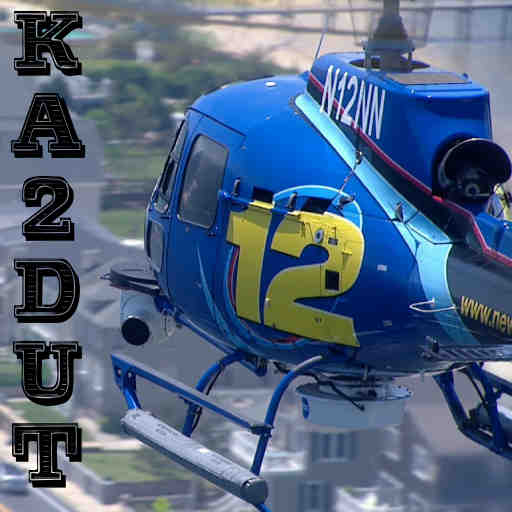 I passed my Novice (5 WPM) license in 1978 @ age 15.
My first Morse Contacts were on a Heathkit DX-40. I upgraded to Tech then General in 2011, 
and now use an ICOM IC-7000 and my AM transceiver, Gonset G -76 
I am a Private and UAS Pilot, also a  Aerial Cameraman in the NY Tristate area for Chopper 12 News
Mr. November(KA2DUT) in CQ Magazine 2016 Calendar !
President of the Bayport Aerodrome Amateur Radio Club
Deputy Chief Radio Officer of Nassau County RACES
Deputy Coordinator Nassau County Skywarn
Treasurer Antique Airplane Club of Greater New York
Filmmaker, Photographer, FAA UAV Pilot, FAA Private Pilot
2 X Emmy Award Winner catagory "Outstanding Camera"
Training
FEMA - New York State - Homeland Security - Certificates
----------------------------------------------------------------------------------------------------------------------------
IC 75   Military Resources in Emergency Management 
IS 3     Radiological Emergency Management
IS 15.b  Special Events Contingency Planning for Public Safety Agencies
IS 29     Public Information Officer Awareness
ICS 100  Introduction to Incident Command
ICS 120A  Introduction to Exercises
ICS 200   ICS for Single Resources and Initial Action Incidents

IS 201

 Forms Used for the Development of the Incident Action Plan Course
PER-213 Wide Area Search and Rescue

IS 235.c

  Emergency Planning
ICS 242A  Effective Communication
ICS 300   Intermediate ICS for Expanding Incidents
ICS 400   ICS for Major and/or Complex Incidents
ICS 700  National Incident Management System (NIMS) An Introduction
ICS 800  National Response Framework, An Introduction

IS 907

  Active Shooter: What You Can Do

IS 809   Emergency Support Function (ESF) #9 – Search and Rescue
AWR-140    Weapons of Mass Destruction/Nuclear Responder Awareness 
PER-240     Weapons of Mass Destruction/Nuclear Respnder Operations 

AWR-140-1  

Weapons of Mass Destruction/Nuclear Awareness Train the Trainer

 

Nassau County

CERT

Nassau County

RACES

M

ilitary 

A

uxiliary 

R

adio 

S

ervice
SKYWARN 
Bayport Aerodrome Amateur Radio Club
 

ARRL- Broadcast

ARRL EC-001 EMCOMM

CONUS Satellite Truck News Gathering Certificate

 
Civil Air Patrol; NER-NY-207
Commnications Master Rating
Chuck Yeager Award
Satellite Digital Imaging System Certificate
Advance Operatonal Risk Management (ORM) Test Completion
  
American Safety Health Institute CPR - AED Professional Rescue Trainer
American Safety Health institute BLS & Wilderness Emergency Care Level 9 Instructor
National Association for Search and Rescue SARTAC 
 
Airplane APRS Tracker Link
Airplane APRS Tracker Link
https://aprs.fi/#!call=a%2FN8416M&timerange=3600&tail=3600
 http://www.mail2600.com/cgi-bin/alltracks.cgi?call=N8416M&days=360
L I V E  Aerodrome Feed
http://www.broadcastify.com/listen/feed/25824 
L I V E  
Glen Cove PD-Chopper 12 News-Scanner Feed !
http://www.broadcastify.com/listen/feed/23470
Weather Station Page
https://www.wunderground.com/personal-weather-station/dashboard?ID=KNYGLENC8
KA2DUT Mobile Install
Mentioned on Ham Nation
KA2DUT WebPage http://www.demita.com
KA2DUT DAILY NOAA WEATHER SATELLITE RECEPTION
http://www.demita.com/wxtoimg/index.html
Donald Trump Michael De Mita
Equipment
Icom IC-7000 --  Gonset G-76
Wireless Holdings  DV4HOME  V2
Connect Systems CS700 DMR
Connect Systems CS-800 DMR
NooElec SDR Dongle   SDR#
DV4MINI  DMR Tranceiver Dongle
Comet CHV-5X Multi Band Rotatable Dipole Antenna
40FT Pneumatic Mast
117FT End Fed Dipole --Discone--M2 Egg Beater Sat
LDG IT-100 AutoTuner
Little Tarheel HP Mobile Antenna --BetterRF Screwdriver Control
SunAir HF Trailing Antenna project (Airplane)
M2 Eggbeater VHF UHF
SDR SHARP - SDR DONGLE - Orbitron - WXtoIMG
SignaLink USB:
Software
Ham Radio Deluxe -- MultiPSK --  Fldigi-- WinDRM - - JT65HF - WPSR -- EasyPal
RTS Programming Software -- Sony Quad Core Win7 Watercool
Modes of Transportation
2008 Toyota Prius --- Aircraft Cessna A150k N8416M
Home Page http://www.demita.com
KA2DUT SSTV Page http://www.demita.com/sstv.html
KA2DUT NOAA Weather Satellite Receptions http://www.demita.com/wxtoimg/index.html
Airplane Page http://www.demita.com/indexcessna.html
Flying Long Island and NY in my Plane http://youtu.be/IXpKgaU5hyQ
Landing my Plane on a Frozen Lake Alton Bay NH http://youtu.be/o4eNzXPobc0
Facebook http://www.facebook.com/people/Michael-S-De-Mita/761443205
https://twitter.com/aerobatmike
Email michael@demita.com
Follow me on Twitter  @aerobatmike  for updates and links.