KB2UZY

USA




Login is required for additional detail.

QSL: Direct or Via Buro, LoTW, eQSL, QRZ log book.

Email: Login required to view

Platinum Subscriber Lookups: 72041



   
Hi, Thanks for looking me up on QRZ.com. My name is Bryan I was born and raised in the city and state of Brooklyn, NY. Coney Island and Brighton beach area which is a couple of variations of 5 to 20 feet above sea level. I moved from the Big Apple of  New York City to the wonderfull city of Springfield Massachusetts in August of 1995. Springfield is greatly known because of the Springfield Armory Military Firearms since 1794 until 1968 and the famous Indian Motorcycle Company since 1901 to 1953,  Smith & Wesson firearms 1852 till the present day. Also the Birth place of Basketball, It started in Springfield College back in 1891, Which today holds the new building of the Basketball Hall Of Fame in Springfield Mass till this very present day, My QTH is approximately about 85 miles / 135 kilometers West of the famous known Capital City of Boston Massachusetts. My elevation in height of my location is approximately 203 feet / 61 meters above sea level living 3 miles SW of the Connecticut river in the Pioneer Vally which is about 50 feet above sea level in down town Springfield. The Radio Station consist of a Yaesu FT-1000MP Mark-V the 200 watt version, also I have 2 of my Favorite Pristine Late Yaesu FT-1000D model from the year of 2001 last production white serial label decal model. The antenna I'm using for 10 thru 20 meters is a Hy Gain TH11DX @ 50 feet / 15 meters above ground with LMR 400 50 ohm coaxial cable to a Grounded Lighting Arrester Panel out side the House then to the radio. My rotator is a Yaesu G-2800 DXA with the GA-3000 shock absorba on a Grounded Rohn 25 G tower. For 30 thru 160 meters using a Hy Gain DB-2BDQ 101 feet inverted Vee Dipole antenna to a 1.1 Hy Gain BN 4000 Balun then LMR 400 50 ohm coaxial cable to a Grounded Lighting Arrester Panel out side the House to the (ATU) Antenna Tunner Unit. For the USAF MARS frequencies I'm using a Dedicated NVIS 140 feet Cobra Sr antenna 160 to 10 meters made by K1JEK from NH, The 81 feet of 450 ohm ladder line from the Cobra is out side the shack to a High Power 4.1 balun by DX Engineering to keep out any RF that may build up in the shack, Then LMR 400 50 ohm coaxial cable to a Grounded Lighting Arrester Panel out side the house then into the (ATU). Also have as well 6 mtrs, 2 mtrs, 70cm Equipment capability as well as a Emergency go kit. My main passion and gold is to meet fellow Friendly Ham Radio Operators around the World DX & State side on CW & SSB Phone on all the bands. I'm also involved and very active in the Emergency Preparedness in the City of

Springfield Mass EOC, ARES, RACES, USAF MARS (AFA1AH) Email: AFA1AH@afmarsne.org , HWN, NWS, NOAA, NHC, Also trained SKYWARN Spotter. The Back Yard Weather Station is a Davis Vantage Pro2 Plus (wireless) with UV & Solar Radiation, Heated rain gauge, Running off the latest (WD) Weather Display Program. All weather related information is being sent via internet to the CWOP KB2UZY, WUnderground KMASPRIN28, WeatherBug, Globe Program, Davis Weatherlink.com,

CoCoRaHS MA-HD-23. Amateur Radio and (SWL) Short Wave Listing also (PWS) Personal Weather Stations, Police, Fire, Ambulance and Aircrafts scanner master listing are my 4 main hobbies for many years. My weather interest is exchanging and knowing the atmosphere conditions of the other Hams location if possible to imagine there operating atmosphere conditions. I'm also bilingual Si Hablo Espanol (English and Spanish). I would like to say Thank you very much for looking me up on QRZ.com hope to meet you on the AIR, Muchas Gracias best of 73's C U L from Kilo Bravo Two Uniform Zulu Yankee. 10X 66777, Fist 2356, CC 115, SKCC 15951, DXCC CW & Phone, WAS CW & Phone. WAC CW & Phone.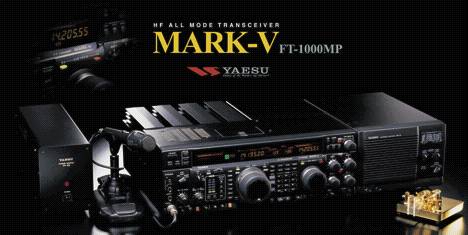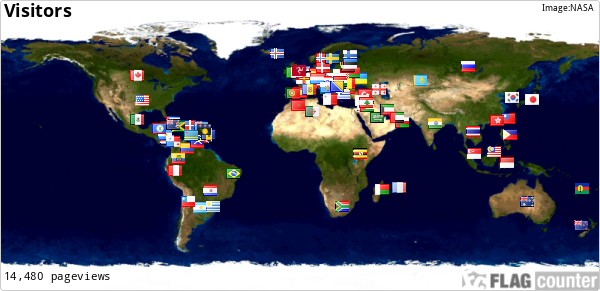 Large Visitor Map
ART & DESING BY KP4PR
8540189 Last modified: 2017-12-28 05:16:06, 9782 bytes
Login Required

Login is required for additional detail.
You must be logged in to file a report on this page
Public Logbook data is temporarily not available for this user
Grid Squared Award

#16245


Granted: 2017-06-12 04:50:02 (KB2UZY)



Endorsements:

20 Meters Mixed

20 Meters Phone

World Continents Award

#17669


Granted: 2017-06-12 04:44:02 (KB2UZY)



Endorsements:

20 Meters Mixed

20 Meters Phone