KJ6YXI
Hi all, thanks for looking up my call sign,
My home base is in Southern California, the finest city in America, San Diego County.
San Diego Bay, Coronado Bridge
I am Located approximately 20 miles (32 Kilometers), north of the Mexican border and approximately 20 miles (32 Kilometers) east from the coast. I live in the city of El Cajon which in Spanish means the "Big Box". El Cajon is known for its Mediterranean climate and Semi-arid climate ("aka" it gets hot and dry).
El Cajon City, Downtown Entrance
El Cajon City "Big Box" a valley surrounded by mountains
I received my first license on 7/23/2012.
My Equipment is an ELAD FDM-DUO SDR Transceiver with a Heil ICM Gold MIC, coupled with a K4KIO Hex Beam sitting approximately 45 feet off the ground, and an added Vertical G5RV to cover bands 40-80. I also have a Tokyo Hy-Power HL.1.2 Kfx 750 watts to assist with the more difficult Traffic Pile ups. Since the ELAD is a QRP Transceiver, I use the RM Italy HLA 305v to excite my Tokyo (YES -they are daisy chained).  
I also use an Alesis 8 Channel Mixer coupled to the JBL Control 2P compact powered reference monitors for my entire audio listening (Yaesu 8900 FM/Vhf/Uhf radio, ELAD FDM-DUO SDR, Computer, and my Radio Sport Headphones).
MY SHACK
ELAD FDM-DUO  SDR Radio

MY NEW MOSLEY Pro 67B 
My current Antenna
(Left to Right) My Son-Michael, Me-KJ6YXI, Steve W6SMK, Steve-KK6ZUU, Danny-WB6FWS
Just some of the excellent Hams who helped in my Tower & Antenna Installation and setup! Thanks to all of them. 
This is a picture of my CB Base station back in 1977. It was a Lafayette SSB 140, with a Silver Eagle D-104,
You can see all the push pins from my many contacts from around the country, as well as DX.
A few additional pictures of my prior Ham Radio Project.  My Pelican GO BOX / Shack in the box! 
The radio allows for either HF or VHF.  The Pelican case integrity was never compromised, thus the case is still able to be challenged by the elements, while being both rugged and dependable.  The internal Go Box layout and its contents were completely handmade by me to fit.  The project took several months of trial and error, mock up and customizing to get it just right.  The Pelican Go Box radio kit has the capability to be either powered by 110 Voltage or 12 Volt DC. 
The box consist of a Yaesu FT-857, powered by a Power Werx 30 AMP PS, KI0BK Low Loss Powergate, Rig Runner 4004U, MFJ-281 Clear Tone Speaker, Diamond SX-40C SWR Meter,  Turnigy 130A Volt, Amp meter.  
PHOTO SHOWS ADDITIONAL FAN FOR VENTING
I normally use my SHACK in the BOX ! with my Buddie Pole, a simple Setup for on the Go. NPOTA, SIOTA etc...
Please check out my old BASE Radio Station regarding the Synchronization of my Kenwood TS-590 and HDSDR Pan Adapter software.
Please see Further below for detail instructions on how to setup.
Check out my Mobile Rig and Installation 
Please send me a QSL card and I will do the same. Still looking to WAS and DXCC on(15, 17, & 40) .
Thanks for looking me up on qrz.com and hope to catch you on the air,
73
Don't forget to click on the flag counter below! Add your state or country to my Log!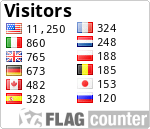 I am also an ordained Pastor and Graduate from San Diego Calvary Pastors College with my Bachelors in Biblical Studies, I love doing ministry and mission work.
HOW TO SETUP HDSDR:
How to connect your Kenwood TS590 + SDR Play + ELAD Switch + Mini Circuits ZFSC Splitter coupled with HDSDR and HRD software to = usable PANADAPTER  
for helping. I used his system design for my application.  http://arcticpeak.blogspot.com/2015/10/how-to-share-common-antenna-with.html 
The picture above shows the proper connections, I use an ELAD SWITCH BOX to switch the main antenna between the transceiver main antenna connector and the receive antenna connectors of the SDRPlay RSP and the transceiver. To be able to share the antenna between the SDRPlay RSP and the transceiver I use a Mini Circuits ZFSC-2-4+ splitter. To be able to do this, the transceiver must have a separate receive antenna connector. The advantage of this system is that it makes it possible to listen both on the transceiver and the external receiver at the same time.
Some transceiver have an RX antenna out connection, if this is the case on your transceiver, you will not need the ELAD SWITCH BOX, but you may need the splitter if the transceiver doesn't have any internal splitter.
The Kenwood TS-590SG has an internal splitter and an RX antenna out on the DRV connector and needs neither the Switch Box nor the splitter.  The ELAD SWITCH BOX can switch the audio from the external receiver to the transceiver during transmit, if this is satisfactory for you, you don't need the splitter.
A member of: