I enjoy DXing and Contesting. Thanks for the QSO, or if we haven't worked yet, I hope to work you soon!
335 countries confirmed Mixed, 321 confirmed CW and 305 on Phone (need 3 Mixed for Honor Roll - recently worked YA and SV2/A for two more ATNOs - I could be one away soon!), 7BDXCC, 8BWAS, WAS RTTY, WAS JT65, WAS JT9, WAS FT8, 2200+ WPX, WPX Honor Roll (Mixed, CW, SSB & Digital), WPX Award of Excellence and chasing 5BWAZ (currently at 189 of 200 zones confirmed). Relatively new to RTTY and qualified for WAS in 3 months and 1 day. Qualified for JT65 WAS about a month later. Qualified for JT9 WAS a month after that. Completed 17 and then 12m WAS shortly thereafter. In early Sept, 2014 I threw up a 30m dipole and snagged WAS there too in just three weeks. Did those on JT65 and JT9 mostly. JT modes are fun!  Qualified for DXCC Digital early 2017. Mostly RTTY but many on JT modes.
Just got on 6m in May, 2014 and starting to dabble there too. 17 states confirmed barefoot with two elements. Not bad! Just upgraded to a 3 ele yagi this year (2017) and added six more states. Now experimenting with MSK144 meteor scatter on 6m too. FT8 is also a great mode on 6. Fun stuff!
I am also an avid WPX Award chaser and on the Honor Roll on Mixed, CW, SSB and Digital, and am an Award of Excellence holder as well. WPX became of interest to me back in the early 1980s when I traded in my old WA6 callsign for this one.
I am a past President of the Southern California Contest Club (March, 1983-December, 1985) as well as past editor of the SCCC news letter "SCCCORE" (March, 1982-March, 1984). I continued as a Board member through 1989. My membership began in the second half of the 1970s and continues to this day. I now coordinate contest teams for the club.
In 1977, I piloted K6SE (Earl's station in Quartz Hill, CA (now SK)) to 3rd place in the California QSO Party contest and #5 in 1978. Using my station, I took #4 in 1982 and '83. In the fall of 2010, N6TR sent me my CQP certificate for 1986. This is not a typo! Tree found my cert stuck to the back of one of his, and sent it along to me 24 years later! Thanks Tree!
In 1982, I was part of the W6SX multiop effort during Field Day at Edwards AFB. Super antennas at our disposal. Good times!
Operated CQWW CW as part of the SCCC Multi Multi at XE2SI field day style from a small hilltop in Tijuana in 1983 with some of the best ops in Southern California. In fact, one of the highlights of my ham radio career was operating next to N6TR, N6ZZ (SK), WA6OTU (now N5OT), AA6RX (now N6AN), AE6E and N6VI. This was one of the So Cal Contest Club contest expeditions to that Mexican hilltop. During one session, I sat next to N6TR (we were on different bands). I could hear every one of his QSOs and did my best to outpace him. It was not to be...
Operated and captained the NE6I CQ WPX SSB MS effort in 1987. We operated from the K6GXO station that year. Operators were: NE6I, W8AKS, KB6ATI, AB6Z, N6GTS, WD6BQI, WA6R, W9NQ and K6GXO. Skip Taylor wrote logging software for the IBM PC for us.
Also in 1987, I set a new Los Angeles Section record in the ARRL Sweepstakes CW High Power category. That record of course no longer stands but it was a proud moment at the time.
I QSL via LOTW, eQSL, QRZ.com, ClubLog, direct and via the Bureau. Pick your poison. Nothing like the "instant" gratification of LOTW but I do enjoy paper QSLs too. SASEs appreciated but not absolutely necessary, especially for teen hams. 
I was first licensed in early 1972. Wow, it's been 45+ years already! Hard to believe! Time flies when you are having fun! 
10X member #10734 although not active in Ten-Ten activities in recent years.
I got on RTTY and the JT modes in December, 2013 with some nudging from my good friend W8AKS. If you have a passing interest and haven't tried these digital modes yet, download MMTY and WSJT-X, and visit the AA5AU RTTY and any of many JT65 help sites on the web. You will be on and having a lot of fun in no time! Note that you can receive these modes with software and one or two audio cables. No additional hardware required other than your PC (and the software of course). Transmitting will require hardware, IE a Rigblaster or Tigertronics Signalink for example, or a very modern rig capable of these new digital modes directly. If looking for a sked for WAS or DXCC on the digital modes (regardless of mode), visit the N8FQ LOTW site  and click on the LOTW page. You will often find me there. There are a lot of guys hanging out there to help us get all 50 states and 100 countries. I am pretty enthusiastic about the digital modes, JT65 and JT9 in particular. Why you ask? These are low power/weak signal modes and don't necessarily require big antennas. Most people are running less than 50 watts to low antennas. In fact, all of my antennas are very, very low. I even completed 12 meter WAS using JT65 in just a few short months. USING AN 18 MHz DIPOLE!!!
I recently began playing with JT65 on 60m. The favored channel is 5357.0 kHz for this mode. If you consider operating JT65 there, please read the information on K6RBS' QRZ page. He is an Official Observer and has good information to keep us legal there. He is also helpful via email if you have questions.
Brand new in late 2016 to MSK144 meteor scatter. What a rush! Six meter contacts without Sporadic-E! 
And now playing with the new FT8 mode. I think it is destined to replace JT65 and JT9. At the moment it's 8 dB less sensitive than JT65 and 10 less than JT9 but I'm thinking that K1JT and team will continue to improve the decoder. The advantage of FT8 in case you don't already know, is that a QSO only takes a little over a minute whereas JT65 and 9 require 4-5 minutes.
I don't personally collect Grid Squares but in case you do, I am in DM12. If you need it written on my QSL card, let me know.
Rig here is a Yaesu FTDX-3000D and Alpha 87A amp. Antennas are dipoles on HF and the 3 element yagi on 6 meters, all at very low heights. I wish I could put up a nice tower or two but the HOA police would be all over me. It's a far cry from the yagis I had up years ago but I am still having fun!
Here is my 3 element six meter yagi up all of ten feet. I have 23 states confirmed so far (barefoot). 
Here is where I get on my soapbox a little regarding DXing. It's all fun, right? But if you've already worked that country (entity) on a band slot, I'd ask that you don't work it again on the same band slot in the future. I'm primarily talking about working DXpeditions, especially those to rare countries, but this also pertains to fixed stations in countries that aren't active much. I see a lot of people with 340+ countries confirmed that show up in DXpedition logs with every band slot worked. Why? For every QSO made by that very successful DXer, he shut out someone with fewer countries confirmed, less band slots, less of a station, and perhaps even a newcomer or rookie DXer. Those folks may fail to work that DX station and be left with a sour taste in their mouth. That's not what we want. Now, if that 340+ guy (or you!) need that entity for some other award (WPX for example), that's different. But if you don't need him, perhaps you can resist the temptation to work him again. Think of it this way. We have 160 - 10 meters and let's include the WARC bands. That's nine bands. Three modes if you count CW, SSB, and RTTY. If you've already worked a DXpedition on all of those 27 band slots, and if you go and work them again on all of those, that's 27 QSOs you denied someone else. Some of those may be as I said, newcomers, rookies, people with small-lot stations, etc. If 500 guys across the country did that, it's 13,500 QSOs that could have gone to smaller stations. People who actually NEEDED the country or band slot. You get my drift...  Soapbox off.
P.S., I do not support DX clubs that have annual contests that promote working all DX and DXpeditions every year. This is a big contributor to the problem.
P.S.S, if one of these rare DX stations operates in a contest, go for it! A mult is a mult and it's every man or woman for himself or herself in such case!
Visit my web site at www.NE6I.com by clicking here
See if you are in my log:
73, Dennis!
ARRL Life Member
ARRL QSL Bureau volunteer for 35+ years
Past President Southern California Contest Club
Past Board Member Southern California Contest Club
Past Editor SCCC Bulletin (SCCCORE)
7BDXCC 
DXCC Mixed, CW, SSB, Digital
WPX Honor Roll (Mixed, CW, SSB, Digital)
1,000 Mile Per Watt Award
ARRL Centennial Points Challenge Award Top Level (49,458 points)
ARRL Code Proficiency Award 40 wpm
13 Colonies Special Event Award 2015-2017
8BWAS
WAS JT65, JT9, FT8, RTTY, and QRP (5 watts or less, most at or under 1 watt)
5BWAZ (189 zones confirmed)
Currently active 40-6 meters CW, SSB, RTTY, JT65, JT9, FT8, MSK144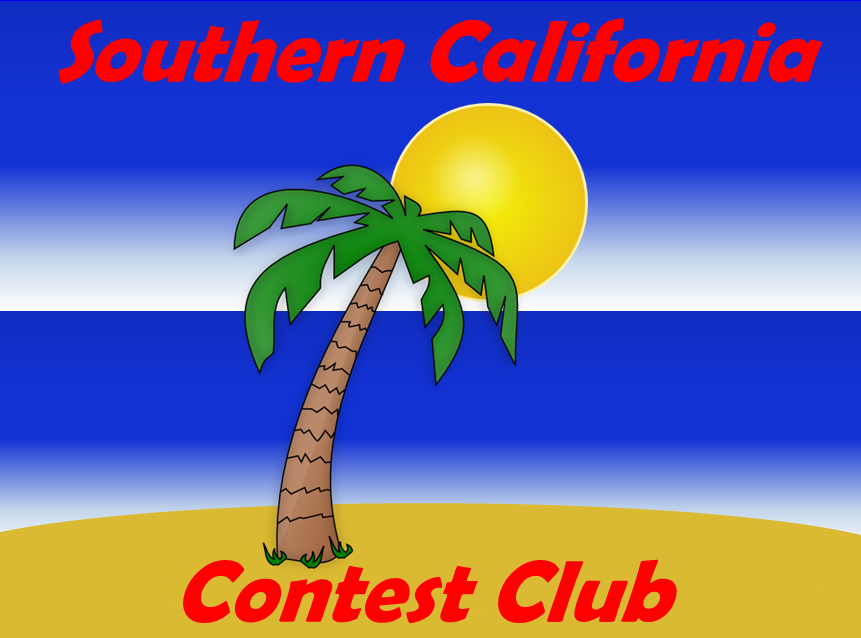 Member International DX Association
Member Northern California DX Foundation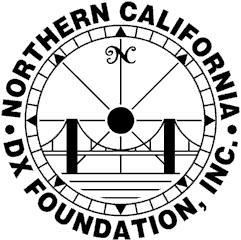 Something to improve antenna SWR: