Hello my friends...
The Radio amateur is giving me great discoveries, true fantastic discoveries.
I have much to learn, I live in Teresina the hottest capital of northeastern Brazil.
I quite like digital modes like PSK, SSTV and JT65 besides of course SSB DX and Contest espcially. 
I also like a lot of adventure in me contacts via FM satellites ham: SO-50, AO-85, Lilacsat and Lapan.
DX-Expedition Callsign by PU8PSF / SDR GROUP / PS8RADIODX
ZW8D - IOTA SA 072 – DIB MA 03 - 29 to 30 July 2016
ZY8DIG - IOTA SA 072 – DIB MA 03 - 28 to 30 July 2016
Citizen Band : PX8E0498
Callsing SWL:   PS8018SWL
Member:
LABRE - Liga Brasileira de Radioamadores

VMP - VHF Médio Parnaíba

RENER - Rede Nacional de Emergência de Radioamadores

CDR GROUP

ARSATC - Amateur Radio Satellite Community

EPC - The European Phase Shift Keying Club

DMC - Digital Modes Club

NDG - Natal Digital Group
ANTENAS
yagi owa 04 elements for 10 meters (made in home)
Dipole with reflector and gamma adjustment macth for 2 meters. ( made in home)
Dipole mono band 15m (made in home)
Diplole 80/40m (made in home)
Cross Yagi 7U3V - Satellite (made in home)
TRANSCEIVERS
01 - Kenwood Ts-450s
01 - Kenwood Ts-120s
01 - Yaesu FT-2500m
My QSL Card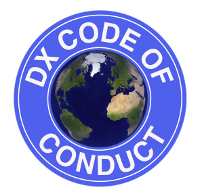 SEND QSL   e-QSL, DIRECT, LoTW or BUREAU.

73 strong at all.