!!!!!!  NO IRC PSE  I got tired of explaining Post offices what is IRC !!!!!!
Hi..
I am licenced since 1997.
I am mostly active on Digital Modes, including JT65 on HF and Meteor Scatter/EME on VHF. 
My working conditions here right now  is homemade Hex Beam antenna between 20-10 Meter bands, and a vertical for 20M which i use for my 40M transmissions a 40m skywire antenna also with MFJ-941 Tuner.
For HF operation, I am using TS-480-HX (about 150-200W) for daily use, besides Southcom SC-108 40m transceiver, and a  Collins 51S-1 HF Receiver.
For VHF operation, I have  2x10 Ele LFA Plus2 (Horizontal stack) homemade antenna + TE-1410G PA about 160-170W homemade PA with BLF188XR with average 600W (sometimes up to 1kW) output, driven by UT5JCW 28-144 MHz transverter. FT-847 Transceiver. Mostly active on MS FSK. and if moon is shining upon us,  EME.
For MS i am at http://www.on4kst.org and for EME at http://chris.org/cgi-bin/jt65emeA
If you wanna activate KM69, just meep/email me for sked. 
For QSL Exchange, for the countries I need for dxcc , i prefer to send/receive qsl card with green stamps in it. NO IRC.. It doesn't work for here. 
For the others, I rather prefer to use qrz.com and eqsl/lotw on my side.I add all my calls to eqsl/lotw and qrz.com ..No worries..
But if I get a qsl card with  green stamps I for sure reply..I dont prefer to work with bureau, but I'm not  against it too , but i have no bureau agreement, so i can not reply thru bureau.If you want reply, please direct or eqsl/lotw..
US stations , I have unconfirmed qsos for Arkansas,Colorado  and no qso with Idaho, Montana(Had a qso but no LOTW yet) , N/S Dakota, Nebraska , New Mexico and Wyoming.  These states have priority for WAC award for me.. If you had qso with me pls upload to LOTW..All direct qsos will be replied ASAP  
Important notice on JT65....If i am DX'ing or if my call includes NOEU,  it means NO EUROPE...I can qso with european countries any time of the day, but for DX, i got only a small window.. And i wanna spend it with only them..
Please do not call from european countries (and close countries as Ukraine and European Russia) if my call includes this mark.. It means I'm calling for Far East, Africa and North/South America only..
And, I mostly listen as Multidecoder.. It means, I can get your call even you are not on same rx  frequency on JT65.. So please try another frequency during a pile-up, so I can copy your call.
My transmission Power is between 20-30W on JT65 and most of the time, my antenna is towards 300-330 degrees based from Ankara.So my point of reception is on a line thru europe to USA, and as long path Australia and NZ
I am also trying to run a DX-Cluster Node and mostly up2date and online at
telnet home.kayhan.name.tr 7300
Contests that I join:
CQ WW:
1997  as TA2KB Club Station 
1999  as TA2KB Club Station 
2015 as TA2NC LP All bands #5 in Turkey
2016 as TA2NC SB 20m 4th in World, 2nd in Asia, 1st in Turkey
2017 as TC10M Multi-One 49th in World 10th in Asia
CQ WPX:
1999 TA2NC SB LP 20m Rookie 1st in World, 7th in General Category
2001 TA2KD Multi-One World 82th
2010 TA2KD Multi-One World 162
2015 TC2MK Multi-One World 44 Asia 6
2016 TC2MK Multi-One World 21 Asia 5
2017 TC2MK Multi-One World 25 Asia 3
73's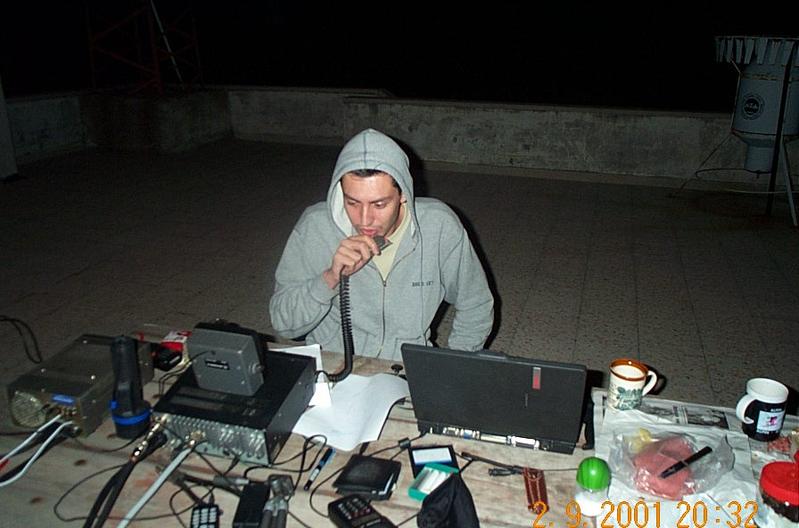 Up the irons !!!!!!!!!