Je suis Amateur Radio depuis 1983 avec une license supérieur. Je copie environ 25 mots/minutes en CW. J'ai 67 ans. Le rig est un IC-756PROII et le beam HF est un 10/15/20 A4S de Cuscraft à environ 20 metres (62pieds) au dessus du sol et j'opère aussi sur 6m avec un beam 6M7 a 40pi ( 12m ) au dessus du sol. Aussi j'opere sur 160/80/40/30/17m. Je suis très actif en CW / RTTY / BPSK31 ainsi que divers contest. J'emploie le logiciel N1MM Logger+ avec l'interface RigExpert Standard.
73' et au plaisir.
André (VE2ZT)
I am Amateur Radio since 1983 with advance license. I copy about 25 words/minute in CW. I have 67 years old. The rig is a IC-756PROII and the beam HF is a 10/15/20 A4S of Cuscraft approximately 20 meters (62 feet) above the ground and i also operates on 6m with a beam 6M7 of 7 elements has 40ft ( 12m ) above the ground. Also i operates on 160/80/40/30/17m. I am very active in CW/RTTY/ BPSK31 mode as well as various contest. I employs the software N1MM Logger+ with the RigExpert interface Standard.
73' best regards.                                                                        
 Andrew  (Andy) Perron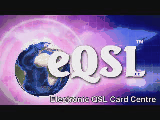 "SFI"  INDEX ...              70 NOT GOOD        80   GOOD      90   BETTER      100+  BEST
                                                       "A"   INDEX ...                    1-6  BEST              7-9  FAIR          11+   BAD
                                                        "K"   INDEX ...                      0-1  BEST                  2   OKAY         3+   BAD          5     VERY BAD

8499994 Last modified: 2017-12-08 15:21:32, 14764 bytes
Login Required

Login is required for additional detail.
You must be logged in to file a report on this page
Public Logbook data is temporarily not available for this user
United States Counties Award

#2122


Granted: 2016-07-20 04:46:02 (VE2ZT)



Endorsements:

250 Counties CW

100 Counties CW

250 Counties CW

250 Counties Digital

100 Counties Digital

250 Counties Digital

500 Counties Digital

100 Counties Mixed

250 Counties Mixed

500 Counties Mixed

100 Counties Phone

United States Award

#1639


Granted: 2015-11-30 01:55:02 (VE2ZT)



Endorsements:

20 Meters Mixed

40 Meters Mixed

Mixed CW

Mixed Digital

DX World Award

#2756


Granted: 2015-10-27 18:35:02 (VE2ZT)



Endorsements:

15 Meters Mixed

20 Meters Mixed

20 Meters CW

Mixed CW

20 Meters Digital

Mixed Digital

Mixed Phone

Grid Squared Award

#8151


Granted: 2015-06-26 15:00:02 (VE2ZT)



Endorsements:

5 Band CW

10 Meters CW




15 Meters CW




20 Meters CW




40 Meters CW




80 Meters CW




Mixed CW



5 Band Mixed

10 Meters Mixed




15 Meters Mixed




20 Meters Mixed




30 Meters Mixed




40 Meters Mixed




6 Meters Mixed




80 Meters Mixed



5 Band Digital

15 Meters Digital




20 Meters Digital




30 Meters Digital




40 Meters Digital




6 Meters Digital




80 Meters Digital




15 Meters Phone

20 Meters Phone

Mixed Phone

World Continents Award

#9539


Granted: 2015-06-26 00:30:02 (VE2ZT)



Endorsements:

15 Meters CW

20 Meters CW

40 Meters CW

Mixed CW

15 Meters Digital

20 Meters Digital

30 Meters Digital

40 Meters Digital

5 Band Mixed

15 Meters Mixed




17 Meters Mixed




20 Meters Mixed




30 Meters Mixed




40 Meters Mixed




15 Meters Phone

20 Meters Phone

Mixed Phone