Please   
 click my web tab and add your call sign. 
Hello, 
My name is Mike. I live in the central eastern part of NJ along the beach. Otherwise known as the "Jersey Shore". I am about 10 miles (16 km) away from NYC across the Raritan Bay, And about 50 (80 km)  miles from Atlantic City Boardwalk. I am 41 years old and I have been involved with radios on and off for many years. I am a member of GSARA (Garden State Amateur Radio Association) my local radio club. You can find me mostly on 20 and 15 meters as they are my favorite bands to work, But I do like 40 and 17 meters using my G5RV jr. and making dx contacts with it. I am also on JT65 and JT9 digi modes from time to time. I enjoy making dx contacts all over the world and maybe making a few new friends along the way. I qsl 100%. I also use LoTW,QRZ,HRDLOG and E-QSL. Twitter @W2MJP. Please email me with any request.Thanks for visiting my qrz page.  Please make sure to click my web tab above. I look forward to many more qso's with your station. 73 and good dx.
​For JT65, JT9 and FT8 qso, I will NOT confirm unless both ops. complete qso with a signal report and a RR 73 or 73.
( Ex-Call Sign K2IOF )
Ten-Ten member     # 77407
​OMISS member     # 11209
​Radios:  Yaesu FTDX 1200, Yaesu FT 450D, Yaesu FT 7900 r/e
​Mic:  Yaesu MD-100 Desk
Power:  Ameritron ALS 600
​Antennas:  Mosley 3 element Yagi 10- 15-20 meters, G5RV jr, UVS 200 2m/440
Digital Equip:  Signalink USB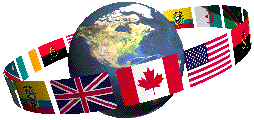 ​             





                                        Me on my tower with my Mosley CL-33 tribander for 10,15,20 meters. Now with a 2 meter vertical above it.
​
​ 
                                                          Summer Camping with the family                                                         Summer fishing from my kayak
​                                                                      







​