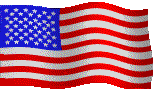 QCWA #37449   (57 Yrs Licensed)        10-10 # 26860 
          ​​QSL's - I enjoy sending and receiving QSL cards.  SASE - NOT Necessary for foreign or domestic QSO's. 73/Jim
    Blairsville, Union County, Georgia is a small town surrounded by the Nantahala National Forest in the North Georgia mountains, 120 miles north and east of Atlanta.  I was first licensed in 1960, at age 15.  I was very active until 1986, when the three children needed more of my attention with soccer, Girl and Boy Scouts and school but I always maintain my license.  I served 22 years in the U.S. Navy retiring in 1985.  Duty stations included: Submarine School, Groton, Conn (Graduate), ET"A"/DS"A" School, Great Lakes (Graduate), DS"C" School, Mare Island , CA (Graduate), USS Long Beach (CGN-9), DS Detailer - BUPERS, NESEP Student - Miami University, Oxford, OH (Commission), Naval Flight Officer Training (Wings of Gold), VP-24, NAS JAX - TACCO, Mission Commander, VP-30 - Instructor, OPS Officer Midway Island, COMPATWING Eleven, NATOPS Officer, NAS JAX.  Retirement.
​     I operated as WV2YVG (1960), WN2AFW/8 (Miami University, Oxford, OH), WB8NAR/4 (Orange Park, FL), and WD4CVK/KH4 (Midway Island 1979-1980).         My Midway Island Shack.
​
     I'm currently operating an IC-7300 into an Cushcraft R9 Vertical.  My TS-520S complete station is still operating in my shack but I love the flexibility the IC-7300 gives me.  I've enjoyed working FT8 digital.  I enjoy working bearfoot and someday may look at an amp.
​   
Cushcraft R9 Vertical in the front of the house.  This antenna does not require a seperate ground plain.  The ground plain is attached to the bottom of the antenna but they must be at least 10 feet (3m) above the ground.  I have mine on a pole 11 feet 3 inches (3.38m) from the ground.
                            Max is my Ham Radio buddy, I talk, he sleeps.
The QTH during the winter snow.  We sit at the 2,000 foot (609.6m) level on a mountain five miles (8 km) outside of Blairsville, Union County, Georgia.
QSL front picture is from our front porch taken Summer 2017.  Max and I are religated to the back side.
​​