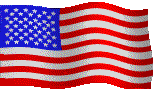 QCWA #37449   (57 Yrs Licensed)        10-10 # 26860 
    Blairsville, Union County, Georgia is a small town surrounded by the Nantahala National Forest in the North Georgia mountains, 120 miles north and east of Atlanta.  I was first licensed in 1960, at age 15.  I was very active until 1986, when the three children needed more of my attention with soccer, Girl and Boy Scouts and school but I always maintain my license.  I served 22 years in the U.S. Navy retiring in 1985.  I joined the U.S. Navy as a Seaman Apprentice (E-1) in the submarine service, after graduating from Submairne School in 1963, I attended and graduated from Electronic Technician "A", Data Systems "A" and "C" schools and was assigned to the USS Long Beach (CGN-9).  I served as the Data Systems Detailer at BUPERS.  I was accepted into the NESEP program and attended/graduated Miami University, Oxford, OH with a BS in Computer Analysis.  After graduating and receiving my commission I attended flight school where I earned my Naval Flight Officer Wings. I was assigned to VP-24 where I became a Tactical Coordinator in P-3C's and eventually became a Mission Commander aboard the P-3C.  After a tour as an instructor in VP-30, Ops Officer on Midway Island and a NATOPS instructor with CPW-11 (Commander, Patrol Wing 11 U.S. Atlantic Fleet) in Jacksonville, FL I retired in January, 1985, as a Lieutenant Commander (LCDR - O4) I also completed my MS and MBA while on active duty.  After retirement I taught High School Math and Computer Science for two years and worked as the AIREM Analyst for COMHSWING One (Commander, Helicopter Wing One U.S. Atlantic Fleet for another 15 years.
​     I operated as WV2YVG (1960), WN2AFW/8 (Miami University, Oxford, OH), WB8NAR/4 (Orange Park, FL), and
   WD4CVK/KH4 (Midway Island 1979-1980).  My Midway Island Shack.
​  
     I'm currently operating an IC-7300 into an Cushcraft R9 Vertical.  My TS-520S complete station is still operating in my shack but I love the flexibility the IC-7300 gives me.  I enjoy working bearfoot and someday may look at an amp.
​   
R9 Vertical in the front of the house.  This antenna does not require a ground plain.  The ground plain is attached to the bottom of the antenna but they must be at least 10 feet (3m) above the ground.  I have mine on a pole 11 feet 3 inches (3.38m) from the ground.
                            Max is my Ham Radio buddy, I talk, he sleeps.
The QTH in last winters snow.  We sit at the 2,000 foot (609.6m) level on a mountain five miles (8 km) outside of Blairsville, Union County, Georgia.
​​