Quick bio:
First licensed in 1989 at the age of 13 as KB8HBA - got my extra at 14 and received the call AA8AO.  I then dopped out of the hobby for  about 25 to experience teenage years, college, and marriage.
Just got back into it in Feb 2017 when I moved to the Greater Atlanta, FA area and have had a blast dusting off my CW and getting into JT65.  I recently received the callsign WF4W (Apr 2017)
I mostly enjoy chasing DX  - I've achieved Mixed DXCC via LoTW in just 90 days! In the past 9 months, I have achieved the following ARRL Awards:
DXCC Mixed
DXCC CW
DXCC SSB
DXCC Digital
DXCC 15m
DXCC 20m
DXCC 40m
WAS Mixed
WAS Digital/FT8
I am currently running a IC-7300 to a 6BTV - sometimes I turn on the ALS-600 for a little 500w kick. It's a simple setup - nothing fancy or complex - but it's amazing what you can do with minimal "stuff" . The 6BTV + 17 is hard to see against the trees -- but thats the point! I am very happy with this vertical installation - it's the first HF vertical I've ever used. The install is nice and clean.
---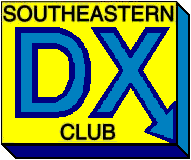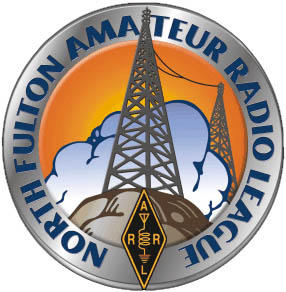 8456683 Last modified: 2017-11-16 18:01:04, 3071 bytes
Login Required

Login is required for additional detail.
You must be logged in to file a report on this page
Public Logbook data is temporarily not available for this user
United States Award

#3510


Granted: 2017-10-12 19:05:36 (WF4W)



Endorsements:

United States Counties Award

#6664


Granted: 2017-05-31 15:32:05 (WF4W)



Endorsements:

100 Counties CW

250 Counties CW

100 Counties Digital

250 Counties Digital

100 Counties Mixed

250 Counties Mixed

500 Counties Mixed

Grid Squared Award

#16159


Granted: 2017-05-31 15:32:01 (WF4W)



Endorsements:

5 Band Digital

15 Meters Digital




17 Meters Digital




20 Meters Digital




40 Meters Digital




Mixed Digital



5 Band Mixed

15 Meters Mixed




17 Meters Mixed




20M Mixed




30 Meters Mixed




40M Mixed




20 Meters CW

40M CW

Mixed Phone

DX World Award

#5530


Granted: 2017-05-31 15:32:00 (WF4W)



Endorsements:

20 Meters Mixed

40 Meters Mixed

Mixed CW

Mixed Digital

World Continents Award

#17499


Granted: 2017-05-18 18:11:16 (WF4W)



Endorsements:

15 Meters Digital

20 Meters Digital

30 Meters Digital

40M Digital

15 Meters Mixed

20 Meters Mixed

30 Meters Mixed

40M Mixed

20 Meters Phone

Mixed Phone

20M CW

40M CW