Hello everybody and thank you for accesing my account !
I started as a hamradio when I was 10 years old as SWL! Studies and job kept me away from radio for many years but, starting with 2005 I came back again with the call sign YO9IKW.
I am using Yaesu FT-897 D , Ameritron AL 811 HXCE , Optibeam 6-3M , Butternut HF-9 V and Fritzel FD-4 1.5 Kw antennas.
QSL confirmation:
1. QSL received direct, will be confirmed direct. ( no need gs or IRC , only a SAE )
2. QSL received via bureau will be confirmed via bureau.
3. All SWL will be answered 100%.
4. From june 2012 LOTW member
5. Also e-Qsl is available.
If somebody need Romania in any band from 3.8 to 50 Mhz ( ssb ) i will be happy to have a sked. Just send an e-mail.
Member of : YO DX Club #347
Hold :  DXCC , 5 B DXCC , 8 B DXCC , WAC , 5 B WAC , 8 B WAC , WAZ Mixed , WAZ SSB , IOTA 100
73 & hope to meet you on the band,
Mike - YO9IKW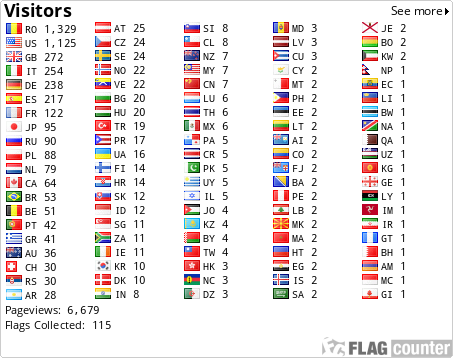 Free counters
This is the last position of my antenna : higher with 2 meters. Now it is at about 11 meters above the ground.