Hello and Welcome .    (Secondary callsign is  ZL3QRP)
I started my radio Hobby in the 1972, when I was a Radio Operator at ZLQ (Scott Base, Antarctica) and yes I have been to the South Pole.
I have continued this fascination with Radio over the years and am now enjoying Digital modes expecially FT8, JT65  and now trying Feld Hell ,Olivia and SSTV. 
I can be found most nights (New Zealand Time) on 20m.
My station consists of :
TX:  
Elecraft K3/100
Elecraft KX 3
Elecraft KXPA 100  
RS-918 - Clone - same as a McHF QRP  Transceiver 
Antenna's:
K4KIO Hex Beam
Icom AH4 with "ArtCraft" interface
Modes:
FT8
JT65 HF
PSK
HELL
OLIVIA
SSTV
I am active on digital modes only.
Antenna:
K4KIO Hex Beam  
Icom AH-4
Software:
Home QTH
Logging: UR5EQF 
JT65 Software is  JTDX v17.9 
I use the UR5EQF Logging program as it can be used with the JTDX  program and I also use the UR5EQF digital modes module.
This is an a great program  and I find it easy to use and it has a great callsign look up facility and sends log enteries to eQSL.cc and other logs .
Misc:
Tigertronics SignaLink USB Modems 
QSL's:
All QSL's replied to 100%   direct or Bureau.
PAPER QSL CARDS: Please  send a self addressed envelope (SAE)
LOTW. 
QRZ.com.
I am a member of :
EPC number 10122,
30M Club number 3810,
DMC Club number 3155,
Feld Hell Club number 4488,
Thank you for looking and 73's
John
My QSL Card is of the Christchurch Cathedral before our large earthquakes in 2010 and 2011.
The photo below is of the cathedral NOW before it is demolished. It is NOT being rebuilt .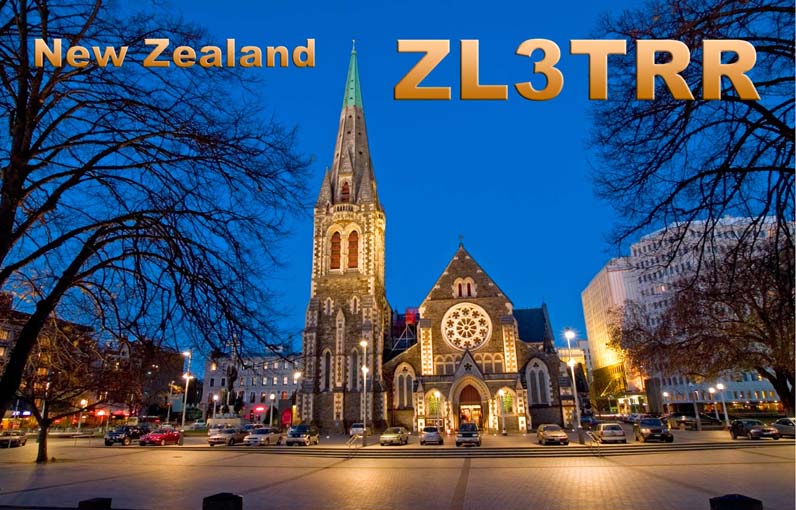 STATION UPDATE 05 December 2015