-----Welcome to ZS6JES QRZ page ----- 
                                                 Grid Locator :KG43FX                                                 
My name is Jess Clark ZS6JES...I stay in a small town near Pretoria called Bapsfontein. My hobbies include Radios , Eletronics, Fishing and Hunting.
I have been a Radio Ham since 1991 when I got my restricted License ZR6JGL...I have been of the Air the last 10 years but now I am back.
I am mostly heared on JT65 and FT 8 on 10m,15m,17m,20m and 17m and at night on 40m...
NB: QSL INFO.
QSL Direct instrustions:
Adress it as follow: Mr J. Clark, Po Box 7619, Petit, 1512, Gauteng, South-Africa.  
Don't put any callsign on post make sure it is sealed properly.
QSL policy - I will respond to all QSL cards received via Direct .
Please include SAE / EU2 / $2  or do a donation via PayPal, if by mail ensure envelope is well and properly sealled.
You can Make a donastion via Paypal adress= bapsfontein@gmail.com.
NB: Please sent me an Email just to let me know that you sent me a QSL card then I can keep an Eye open for it.
Mail to bapsfontein@gmail.com 
Short description of my station
--- Radios ---
Icom IC-7300 HF/50
Icom 746 Pro HF/50/144
Icom IC-4710
Icom IC-706MK11G
Mirage B3016 144mhz amp.
TE-Systems Model 0550G 400 Watt 6m Linear.
HF Yeasu FL 7000 linear 600 watt.
Antenna System:
Hy-gain TH6-DX
Diamons X-2000
12 Element 2m yagi
5 Element 6m M ² Yagi
--- The Antenna Farm ---
Wildlife of South-Africa
HF Propagation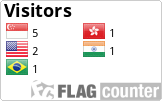 Few station I worked mostly on 40 and 20m on JT65.
Few Hunting pics
Me and my son hunting Fellow Deer.
Thanks for reading my Profile and hope to get you on JT65 or FT8....Good DX..
Regards
Jess
ZS6JES