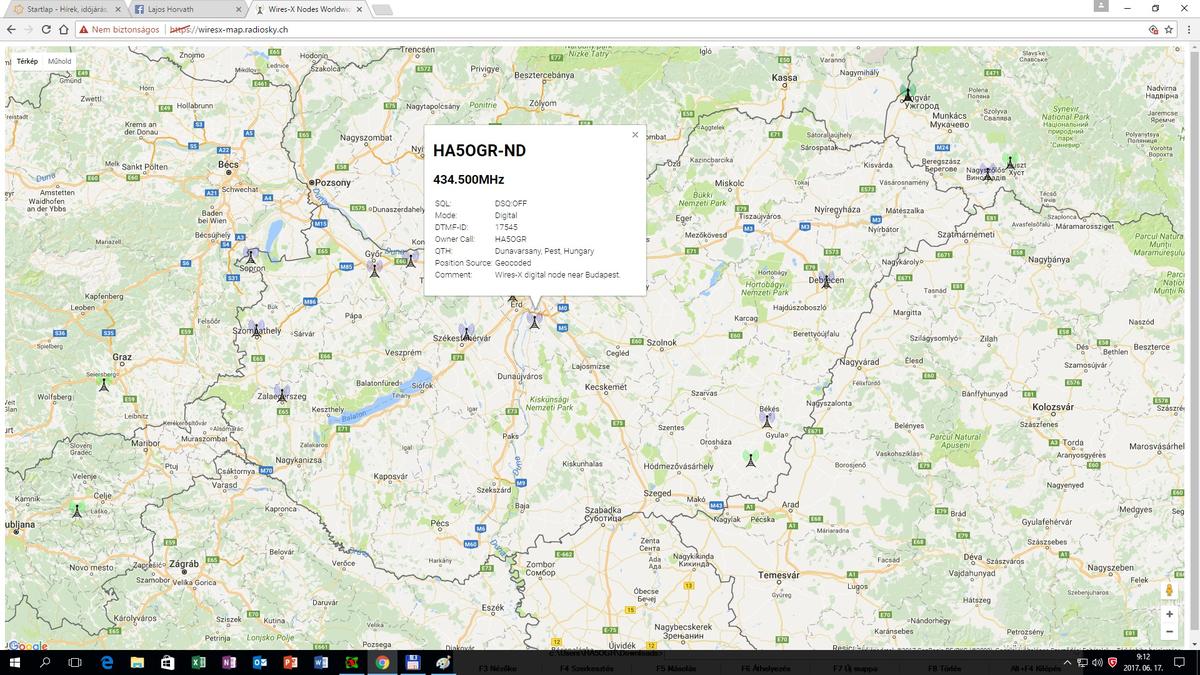 I was born in 1966. I am married and have two children. My father is also a HAM. His call sign is HA3LP. My QTH is approximately 14 miles south of the Hungarian capital city. In this area many angler lakes can be found. This place is ideal for fishing. I was first licensed as HA7JQD in 1985. I am member of HA5KDR Capital Radio Club Budapest. http://www.ha5kdr.hu The new think is digital voice communication on repeater. I am active in many DV modes. Hungarian D-Star reflector can be found on XLX 125. Our D-Star repeaters connected to XLX 125 H modul. If you connect to XLX 125 D you can access our DMR network because this modul linked to our national DMR network. When you come through on DMR Brandmeister network talkgroup 2168 you are connected to our D-Star network. I am using several DV hotspots for acces D-Star, DMR and C4FM reflectors. The mini PC Raspberry Pi B+ and RPI 2 model works pretty well with DV Mega on D-Star. The newest DV hotspot wich is called OpenSPOT from SharkRF is fantastic. My DMR ID's are 2167002 and 2167021. DMR Hungary network joined Brandmeister network from 21 August 2016. Our national talkgroup is 216. All callsign is welcome. For more information click here: https://bm.pd0zry.nl/index.php/Hungary. I am running a System Fusion WIRES-X node at my home with HRI-200 box. My node ID is 17545 and room is 27545. You can send me QSL card direct or via eQSL. Our C4FM national Wires-X room name is HUNGARY-C4FM node 28779.There is room HUNGARY-DMR node 28711 which is a C4FM link to Brandmeister TG 216 DMR network. More info for VHF/UHF repeaters list in Hungary can be found here: 
http://ha2to.orbel.hu/content/main/hu/index.html
Station info:
-Rigs: Icom IC-746, Icom IC-7000, Icom ID-5100E, Icom ID-51 Plus 2, Hytera MD-785 G, Motorola DP 3601,Yaesu FTM-100DE,Yaesu FTM-400 XDE,Yaesu FT-2DE,WIRES-X HRI-200. HF amplifier: made by Amplitec (HA8UG) 1,5 KW output. Antennas: Hustler 6 BTV, Delta loop (80 m), Hygain 28 FM (2 m) 8 element Yagi, 21 element DK7ZB Yagi (70 cm).