---



ライブジャパン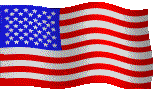 A la espera de convertirme de nuevo en polvo y después  de mi paso inútil por el planeta Tierra , estoy disfrutando de la Radio 73                    En attendant de redevenir poussière, et , après un grand passage inutile sur la planète Terre , je fais de la radio 73               While waiting to return to dust, and after a large unnecessary time on planet Earth, I'm doing  radio 73
PLEASE WAIT FOR MY "73" OR "CQ" IN DIGITAL MODES AND MY "QRZ" IN PHONE MODE!!!!!!BEFORE YOU CALL ME!!!!
PLEASE NOTE THAT I DO NOT USE THE "RRR" IN JT65 MODE, IT CUTTS 2 MINUTES OFF THE QSO AND MAKE IT POSSIBLE FOR FASTER OPERATING!!!!!!!
LOCATOR : JN11CK23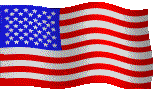 URE63055 + REF21133  QRV 160 to 6 m + 2 m + 70 cm  Locator JN11ck23
TELEPHONE Number :(0034) 645185391
Working Conditions :-Ant :CushCraft 13B2 (2m)+ 8 elements 428-440 Mhz +home made Antenna Maria-Maluca(160 to 6 m) 42 m above the ground + Balanced line tuner MFJ976-TRX Icom IC910H-Kenwood TS990s-Yaesu FT2000D -Flex 5000A-Flex1500-FT897D- Amplifiers.Linear AMP Challenger III -HF62 made by EA4BQN-Tokyo hi Power HL350Vdx etc...