Bonjour,
Bienvenue sur ma page QRZ.com. Je m'appelle Richard, je suis né en 1953 et je suis licencié depuis 1999. J'ai commencé à   m'intéeesser à   la radio lorsque j'avais une dizaine d'années. Au début j'écoutais les stations de radiodiffusion en ondes courtes avec le récepteur à  lampes de mes parents. Puis ce fut avec du matériel militaire comme le BC 312 puis un A.M.E 7 G fabriqué en France par LME en 1952 et qui fonctionne encore...
Ma vie professionnelle m'amena à séjourner en Mauritanie de 1983 à   1986. Ce fut en 1984 que j'obtins mon premier indicatif 5T5RG. Je travaillai alors avec une beam 3 éléments et un Icom 751, fidele compagnon qui a traversé quelques décennies et avec lequel j'effectue tous mes QSO en phonie aujourd'hui.
Mon job m'écarta du monde la radio quelques années mais je restai à   l'écoute des ondes. En 1999, j'obtins mon indicatif F0CZV qui devint quelques mois plus tard F4CZV.
Après 43 ans passés dans la banque, la retraite va me permettre de me consacrer pleinement à  ma passion, la radio. Je travaille essentiellement en digimode (PSK, RTTY, JT65, SSTV) mais j'aime aussi contacter les amis en phonie. Tous les QSO sont confirmés par eQSL uniquement, pas de QSL papier. J'espère donc vous retrouver bientôt sur les ondes.
Je vous remercie de votre visite.
73, Richard.
oooOOOooo
Welcome to my page QRZ.com. My name is Richard, I was born in 1953 and I am licensed since 1999. I started getting interested in radio when I was about ten years. At first I listened to the radio stations shortwave receiver tube with my parents. Then it was with military equipment as BC 312 and an AME 7G made  in France by LME in 1952 and still works ...
My professional life led me to stay in Mauritania from 1983 to 1986. It was in 1984 that I got my first indication 5T5RG. I was working with a three beam elements and 751 Icom, faithful companion who has gone through a few decades and with whom I made  all my QSO in phone today.
My job aside from the radio world to me a few years but I stayed to listen to the waves. In 1999, I got my code F0CZV became F4CZV few months later.
After 43 years in banking, retirement will allow me to devote myself fully to my passion, radio. I work in digimode (PSK, RTTY, JT65, SSTV) but I also like contact friends voice. All QSO confirmed only via eQSL. Please no QSL paper. I hope to see you soon on the air.
73, Richard.
My setup: Kenwood TS 2000, Icom 751 + AT 500 + SP 3 + PS 15, JRC NRD 535 Receiver
My antenna : Crushcraft R8
26/05/2017
Contacted : 203/ confirmed : 167
Member of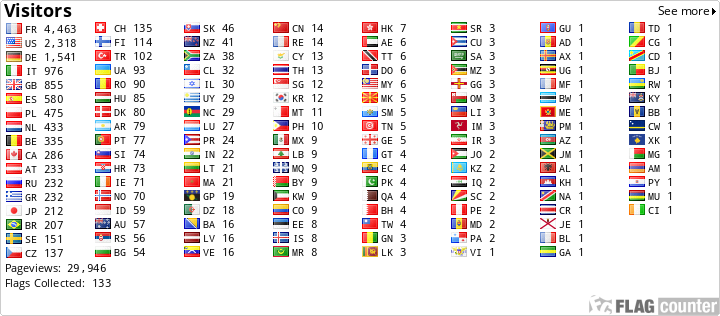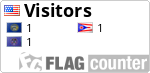 AME RR 10 de 1952 toujours en service. Un récepteur de 47 kg. Du lourd !!!
AME 

RR 10 built in 1952 still in service. A receiver 47 kg! heavy !!!
Mon premier indicatif / My first call
5T5RG QTH : NOUADHIBOU - MAURITANIE -
QSL des OM des années 1984 / 1986 /QSL of the OM years 1984/1986