NEW CALLSING:

  HI3Y

Note

:

last one QSO of HI3LFE was 25 November 2015 at 02:56 Z

 
                          
 FOR VISITING MY PAGE
Op: Lor
Amateur Radio from 1985
My QSL MANAGER:
RW6HS
Vasiliy M. Kasyanenko
P.O. Box "0"
g. Novopavlovsk, Stavropolskiy Kr. 357300
Russia
Email: rw6hs@narod.ru
ALSO YOU CAN CONFIRM QSO VIA
For QSO before January 2013 send a eMail to me
Check my LogBook in
https://secure.clublog.org/logsearch/HI3LFE
Dear amateur

:

Any questions about QSO or QSL confirmation send a eMail to me:

lorhi3lfe@hotmail.com
NO BURO.
TKS FOR NICE QSO, HOPE CUAGN, TKS and VY 73!
LORENZO
Op. HI2UD Catalina Is. NA.122
Op. HI4M
Beata Is. HI1UD
HI3CC, K1TO, HI3LFE, AD4Z/HI3A
Orlando, FL
 HI3LFE, HI3CC, WC4H, AD4Z/HI3A
Orlando, FL. Hamfest
Elecraft KX3 and MX-P50M Amplifier
Op. HI3A CQWWDX CW 2013
With my friends HI8KW and HI8VRS (Radio Club Dominicano)
HI2DX Saona Is. IOTA NA122
Op. HI2DX con HI3A and WP3A
Hi3AA, HI3A, WP3A, XE1AY and HI3LFE
HI2DX Team
WP3A (Jim),  HI3LFE (Lor),  K9VV/NP2X (Fred) and N0AX (Ward)
Hatillo, Puerto Rico.
NO RADIO ACTIVITIES
My Family NYC
With my son in NYC
With my wife, Puerto Madero, Bs. As. Argentina
Guayaquil, Ecuador
Canal de Panamá
Caracas, Venezuela
Washintong, DC
Eagle Point, Great Canyon
Niagara Falls
Kennedy Space Center, FL.
Kentucky derby
Amsterdam, The Nederland
Paris, Francia
 Masai people, Tanzania
Cigar Aficionado
SANTIAGO CITY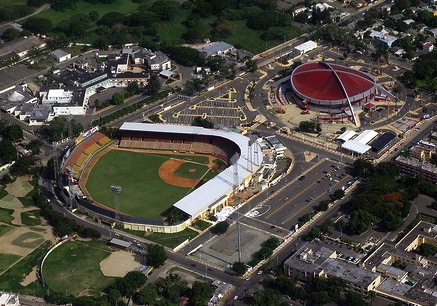 BUILT IN 1895
DOMINICAN COAST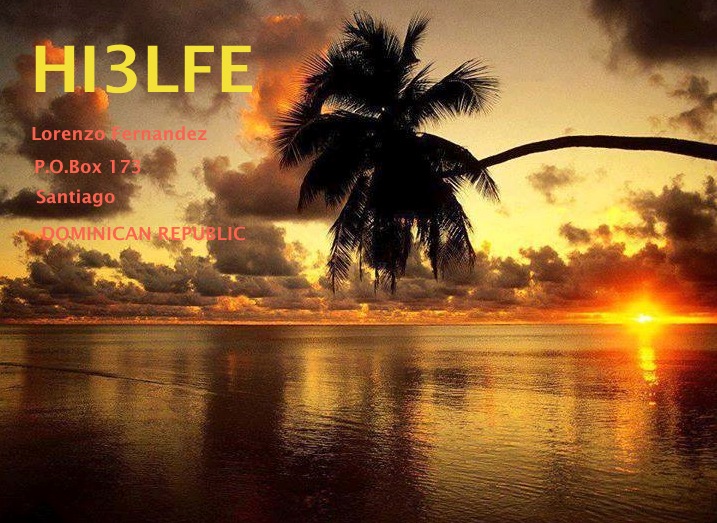 Beata Is. (HI1)                                                                  SOLENODONTE
National Bird (Cigua palmera)
                                                                                                                                          National Flower (Rosa de Bayahibe)
BORDERLINE DOMINICAN REPUBLIC (HI) WITH HAITI REPUBLIC (HH)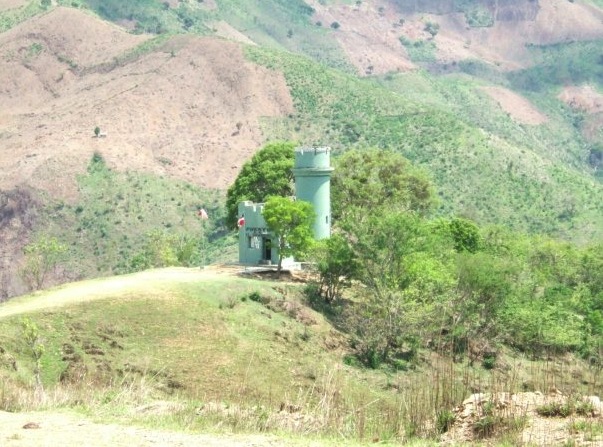 Dominican Army Atalaya