My   QSL    
&&&&&&&&&&&&&&&          
Operated from Sardinia Island 1965-1986 with   IS1BYR === IS0BYR Call, these are my QSL from Sardinia.   
.  .                                                 .                                             
.
.
.
QSL  INFO
LoTW (preferred way) and eQSL (AG): I load all my records frequently (almost every day).
QSL direct: answer all incoming QSL
(no green stamps or IRC request, SAE is not required but appreciated).
  Bureau 100  %%%
About qrz.com Logbook: I confirm coming, but I did not use it.  
. 
.       
Dear user if you want to see the beauty of some squares of Rome click on the link below
http://www.skylinewebcams.com/it/webcam/italia/lazio/roma/piazza-navona.html
..
.
 BIOGRAPHY
Born on March 4, 1937. Retired Army Telecommunications Technician. Amateur Radio licensee since 1965 as I0BYR. Operated from Sardinia Island UNITIL 1986. As IS0BYR  (Pholds DXCChone), WAS (Phone), WAZ and WAC. The present phone nr. It is 0039 347 23 60 186 My equipment: TS 940 S tranciever (HF), TS-430, TS-820, Icom IC 2350 H (VHF / UHF) homemade linear amplification (1200 Wattt PEP) Antennas: Baby Loop aerial search continues from (6.6 to 29 MHz) dipole for 3.5 and 7 MHz
My  Radio   Equipment 
Equipment for  6 Meter  RTX  MFJ-9406  + small aplifier  110 watt.
Amplifier  RF /HF  Home built  500/600 Watt.
My Baby Loop Antenna
By  CIRO MAZZONI   I3VHF
My dipoli  for 40/20 meters in addition radiate radio frequency also need to do to stand the birds.
My first RF amplifier homebuilt, (1972) with 2 813 tubes
My first self-built system for running a directional antenna (1973) with manual energy when there was no money to buy the rotor.
My son (3) years, energy manual to operate the device to spin the Directive. A 5 elements 3 band at natural length, self-built,, I am sorry not to have photos .. (1973), a masterpiece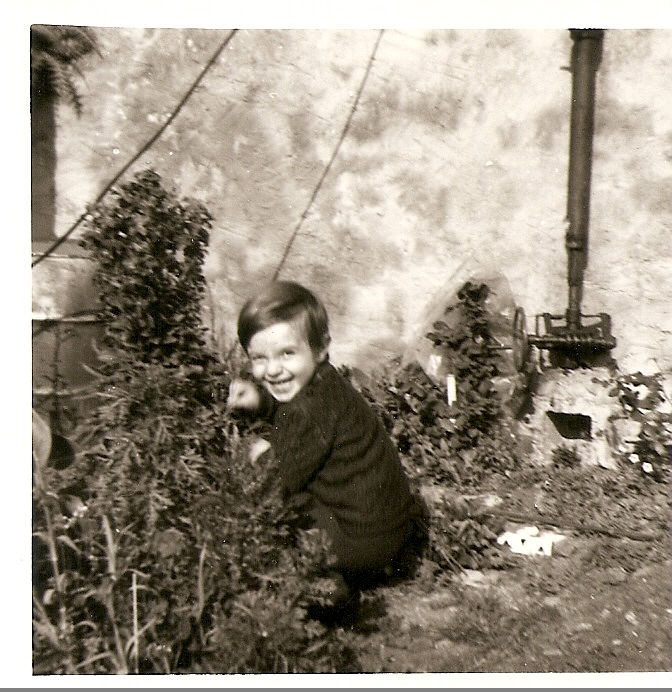 I0BYR THE HEAD OF THE FAMILY                         
IZ0YZM      WIFE
CALL  PREVIOUS  ( IW0UFT--IW0EER---IS0AIU )
IZ0OZT    SON
.
SON ARSIDE (IZ0OZT) CRISTINA WITH HIS WIFE
Rome, 1970, Aldo (I0BYR) celebrates 70 years with Mirko's nephew of the year 1
MIRKO my Grandson, I HOPE FUTURE OM
.
ST. PETER'S SQUARE
THE COLOSSEUM
.
.
...
My first experience with RTTY,
Telepype TG-7 and the legendary demodulator homebuilt
Kenwood TS-820.
By QTH SANT ANNA ARRESI, SARDINIA IS0BYR
ROMA  17 NOVEMBRE 2015              73  de   Aldo