IK7NXU is the Award Manager for the
W.A.C.S. WORKED ALL CARIBBEAN SEA AWARD
During the major CONTESTS

IK7NXU

/

IO7G

wi

ll be "

ON AIR

", so pse make a call!
Please feel free to call me in every contest.

My station and New Award :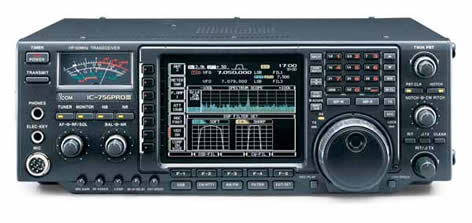 since 05/23/2011
If you need my QSL card, PSE use CLUB LOG OQRS. TNX.
8310745 Last modified: 2017-09-03 11:34:27, 6594 bytes
Login Required

Login is required for additional detail.
You must be logged in to file a report on this page
Public Logbook data is temporarily not available for this user
United States Counties Award

#2837


Granted: 2016-07-21 18:18:02 (IK7NXU)



Endorsements:

100 Counties CW

100 Counties Digital

250 Counties Digital

100 Counties Mixed

250 Counties Mixed

100 Counties Phone

United States Award

#1047


Granted: 2015-04-11 11:55:02 (IK7NXU)



Endorsements:

Grid Squared Award

#6035


Granted: 2015-03-19 19:10:03 (IK7NXU)



Endorsements:

5 Band CW

10 Meters CW




12 Meters CW




15 Meters CW




17 Meters CW




20 Meters CW




30 Meters CW




40 Meters CW




Mixed CW



5 Band Digital

10 Meters Digital




12 Meters Digital




15 Meters Digital




17 Meters Digital




20 Meters Digital




40 Meters Digital



5 Band Mixed

10 Meters Mixed




12 Meters Mixed




15 Meters Mixed




17 Meters Mixed




20 Meters Mixed




30 Meters Mixed




40 Meters Mixed




80 Meters Mixed




World Continents Award

#7221


Granted: 2015-03-19 19:05:04 (IK7NXU)



Endorsements:

5 Band CW

10 Meters CW




12 Meters CW




15 Meters CW




17 Meters CW




20 Meters CW




30 Meters CW




40 Meters CW




80 Meters CW



5 Band Digital

10 Meters Digital




12 Meters Digital




15 Meters Digital




17 Meters Digital




20 Meters Digital




30 Meters Digital




40 Meters Digital



5 Band Mixed

10 Meters Mixed




12 Meters Mixed




15 Meters Mixed




17 Meters Mixed




20 Meters Mixed




30 Meters Mixed




40 Meters Mixed




80 Meters Mixed



5 Band Phone

10 Meters Phone




12 Meters Phone




15 Meters Phone




17 Meters Phone




20 Meters Phone




40 Meters Phone




DX World Award

#1497


Granted: 2015-03-19 18:55:03 (IK7NXU)



Endorsements:

5 Band CW

10 Meters CW




12 Meters CW




15 Meters CW




17 Meters CW




20 Meters CW




30 Meters CW




40 Meters CW




10 Meters Digital

15 Meters Digital

20 Meters Digital

5 Band Mixed

10 Meters Mixed




12 Meters Mixed




15 Meters Mixed




17 Meters Mixed




20 Meters Mixed




30 Meters Mixed




40 Meters Mixed



5 Band Phone

10 Meters Phone




12 Meters Phone




15 Meters Phone




17 Meters Phone




20 Meters Phone




40 Meters Phone




Mixed Phone