My name is Mauro Coletti and i start on 2017 using ham radio.
I live in Rome, the captal of Italy with my family. I like to use digital mode, especially PSK31 and FT8.
I like also CW.
My site web:   http://www.iu0ica.it/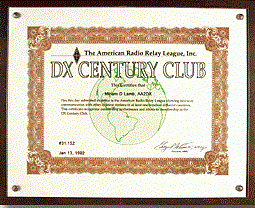 IN PROGRESS ... 94/100
My station is:
Kenwood TS 430 S
Icom 720a
Icom 2730E
Icom 7300
Kenwood TK 709
Baofeng UV5R
KENWOOD TS430S ICOM 2730E
KENWOOD TK 709   BAOFENG UV5R
MAPPA QSO
---
http://www.eQSL.cc/Member.cfm?IU0ICA
My AWARDS:
My CLUBS:
8640354 Last modified: 2018-02-10 21:17:54, 4611 bytes
Login Required

Login is required for additional detail.
You must be logged in to file a report on this page
Public Logbook data is temporarily not available for this user
Grid Squared Award

#18828


Granted: 2018-02-13 15:42:02 (IU0ICA)



Endorsements:

20 Meters Digital

Mixed Digital

20 Meters Mixed

World Continents Award

#17548


Granted: 2017-05-25 13:22:02 (IU0ICA)



Endorsements:

20 Meters Digital

Mixed Digital

20 Meters Mixed